---
By The GMS Team
---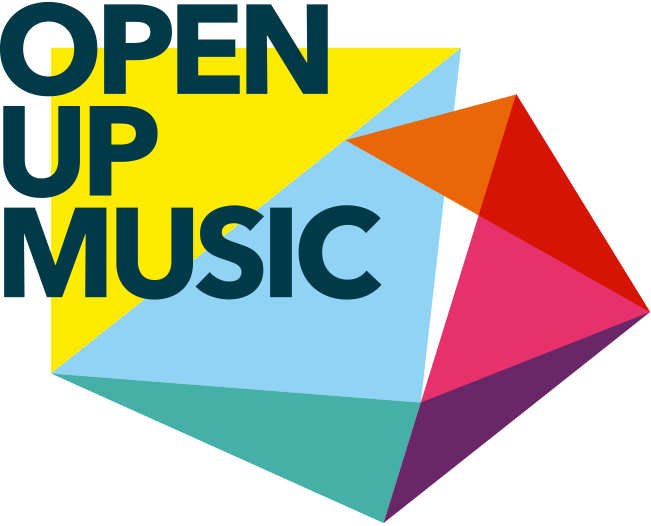 ---
This month we had the wonderful opportunity to speak with Open Up Music to discuss their organisation further, we touch on initiatives, accessibility, Open Orchestras, The National Open Youth Orchestra, Clarion and More.
Open Orchestras helps special schools set up accessible orchestras so that hundreds of young disabled people get first access to music education every year.
– Can you tell us more about what this entails and how you started developing this?
We initially piloted Open Orchestras in 2013-15. At the time, there was a clear lack of ensemble music-making opportunities for young disabled people. Most mainstream schools had a school orchestra. None of the special schools we spoke to did. Fast forward to 2021 and Open Orchestras is behind the largest community of inclusive youth orchestras in the UK. We work with special schools, Music Education Hubs and arts organisations to create equal opportunities for young disabled people to learn an instrument and "be part of the band". By the end of their first year in the programme, most Open Orchestras are ready to share their music. That first performance is often a revelation for everyone on stage and in the audience!
What Open Orchestras does is create a space for music as a creative subject – not just therapy. Through the orchestra, we introduce weekly rehearsals, train and mentor staff to work with a diverse group of musicians, also sharing teaching resources and adapted music that every young person can play. For previously isolated young people, this could be their opportunity to shine and through music, make friends. Some musicians play acoustic instruments, others accessible instruments – such as the Clarion, our innovative electronic instrument that can be played on iPad or PC with any part of the body.
Once their orchestra is established, schools can run it sustainably year after year – the oldest has been with us since the beginning. This year, there are 41 Open Orchestras around the country, each supporting 8-18 year old disabled musicians to make their own music, play independently and expressively. Open Orchestras is also a community that's really supportive, and endlessly creative. Because our repertoire comes in "building blocks" that can be arranged flexibly according to participants' playing styles, no two orchestras will play our music the same way!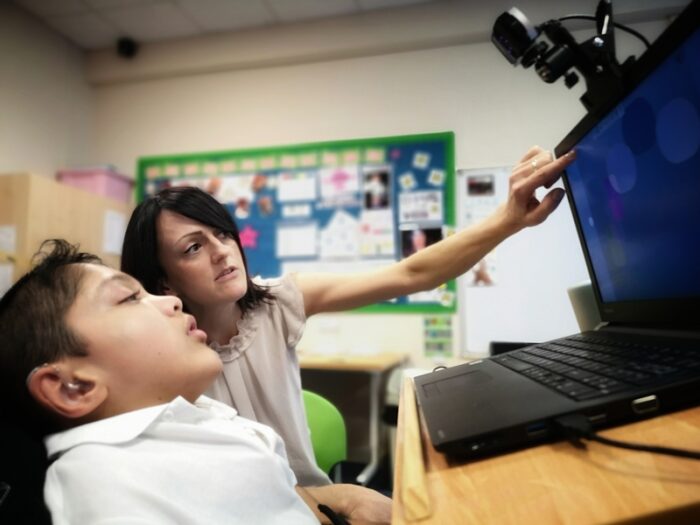 The National Open Youth Orchestra (NOYO) is the world's first disabled-led national youth orchestra. It pioneers an inclusive orchestra model where talented disabled and non-disabled musicians rehearse and perform together.
— Perhaps you can touch on the NOYO and Friends event discussing this?
"I like the word influential to describe NOYO because there aren't other orchestras, youth ones, who are as passionate about showing disabled people can play on the same stages as non-disabled people." Holli, NOYO harpist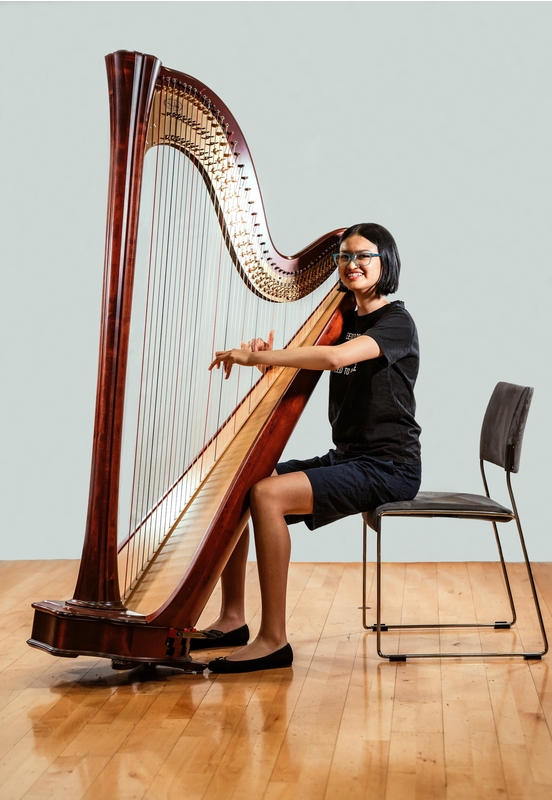 We launched the National Open Youth Orchestra in 2018 to provide a progression route for talented young disabled musicians. Through it, we're hoping to create the conditions for them to shape not only their own future, but also the future of orchestras.
At the heart of NOYO are partnerships with leading arts organisations who deliver NOYO regionally: Bristol Beacon, Barbican, Guildhall School of Music & Drama, Bournemouth Symphony Orchestra, Midlands Arts Centre, B:Music and Services For Education. Together, we've started building this ecology of organisations working collaboratively to create accessible opportunities in music.
In the coming years, this ecology needs to grow and engage as many music organisations as possible, so that young disabled people nationwide:
Have equal opportunities to learn a musical instrument, acoustic or electronic
Can develop their musicianship through a range of programmes at different levels
Have the option to pursue a career in music
We hope you can be part of this ecology. A starting point could be joining us as a guest speaker for a "NOYO and Friends" session. They're informal Zoom get-togethers for NOYO Musicians to find out from the professionals about working in music. Past guests have included Mark Bowen from the Idles and Lloyd Coleman from the Paraorchestra … Please email our Pastoral Support officer if you'd like to take part ben@noyo.org.uk.
We understand that Open Up Music has also developed the Clarion. an innovative accessible instrument that can be played expressively with any part of the body, including eye movement. An incredible development! –How did this idea come to be? I noticed that this also is used through the Open Orchestras, when did you realise or decide this was something you wanted to share further and develop into an application? How does this help disabled musicians?
Conventional instruments can be disabling due to their shape, size or the need to bow, pluck or blow them. Clarion was developed with young disabled people and their teachers to remove those barriers. Available on iPad and PC, it can be played using mouse or finger touch, but also head movement or eye movement. It works seamlessly with assistive technology like Eyegaze or Infrared head trackers.
It's currently played by Open Orchestras and National Open Youth Orchestra musicians. We're working on ways it could be shared more widely.

There needs to be a greater representation of disabled people in music. The development of Clarion can support this, giving talented disabled musicians an instrument they can show prowess at. Starting to play Clarion doesn't require musical skills, but like all good instruments, it takes practice to play well.
It's expressive – the sound it makes is down to how each note is hit, and it can be customised to meet a musicians' needs with a variety of sounds and settings to choose from… But a lot more can be done, like giving it its own sound.
Our ambition is to make Clarion a professional-grade orchestral instrument, comparable in its range to traditional instruments. We're hoping that in the future, through alliances with disabled musicians, tech specialists, professional orchestras, composers and accreditation bodies, we can develop an accessible instrument worthy of disabled musicians' passions, abilities, and hard work.
What does Open Up Music see as some of the current barriers to inclusivity and how are you striving for greater accessibility in this industry?
Before starting NOYO, we commissioned a feasibility study from Sound Connections, which highlighted a number of key barriers that might prevent talented young disabled musicians from fulfilling their potential. Barriers identified included:
Instruments – for example, musicians who may not be in a position to play traditional orchestral instruments are excluded by the four conventional sections of an orchestra (strings, woodwinds, brass, and percussion)
Fixed repertoire – disabled musicians may require more flexibility (reasonable adjustments) in certain aspects of their music-making. The inviolable nature of much orchestral repertoire also limits the potential diversity of instruments that orchestras might otherwise include.
Entry requirements: many young disabled musicians haven't benefited from a music education that can equip them with musical qualifications.
Low expectations: a lack of disabled musical role models hampers the expectations of young disabled people, their families and teachers.
Recently, NOYO musicians contributed to the Youth Music Reshape Music report, "which illustrates in very stark terms that the views, lived experience and expertise of Disabled people are still absent in the planning and delivery of music education and music-making."
At Open Up Music, two values that guide our work in driving change are "Community" – we believe in collaboration and supporting each other to make positive change happen, and "Influence" – working alongside young disabled musicians to influence and challenge preconceptions of what they can achieve in music.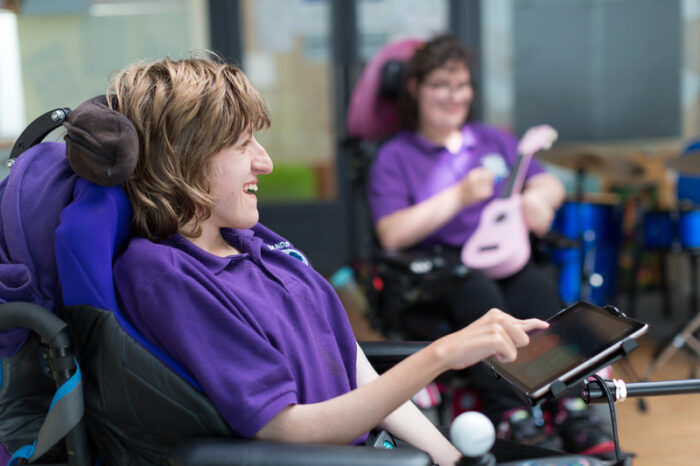 What is Open Up Music's experience when you have worked with composers on commissions in the past?
Creating exciting new music is central to the work we do with the National Open Youth Orchestra. When in 2018, Liam Taylor-West won a British Composer Award for 'The Umbrella', our first major commission, he credited the young musicians: "Our fine-tuning in rehearsals gave the whole piece a truly collaborative feel. Thank you for helping me decide which bits to leave in, and which to chuck!". The opportunity to feed into how music is composed and played is what makes NOYO "more enjoyable" and "more creative" according to members.
For a composer, working with NOYO involves embracing a certain degree of flexibility. If music is going to benefit from the injection of creativity that diversity can bring, we need to be more adaptable in approaching the music we play, more flexible about which instruments this new music is composed for, and more open to rearranging existing repertoire for different instruments and musicians.
Next year, NOYO will premiere What Fear We Then?, a new piece by Alexander Campkin co-commissioned with the Bournemouth Symphony Orchestra. Alexander visited NOYO rehearsals in London, Bournemouth and Bristol over a year, workshopping with the young musicians, and also learning about the electronic instruments played by the orchestra such as the Linnstrument, Seaboard Rise and Clarion.
Diversity can act as a catalyst for being innovative with music. After all, Beethoven and Mozart were at the forefront of experimenting with new instruments and repertoire in their time!
What can our GMS members do to support Open Up Music?
We'd love to see you in the audience for the first NOYO concerts next summer – ticket sales will be announced on our website at noyo.org.uk, and through our newsletter (please subscribe). Follow us on social media, on twitter and instagram.
Find out more about our programmes at openupmusic.org. None of this work is possible without our partners and supporters, so please donate if you're in a position to do so. Every gift helps to open opportunities.
---