GMS x Concord Music Publishing: Third Annual Live Music Showcase
---
By The GMS Team
---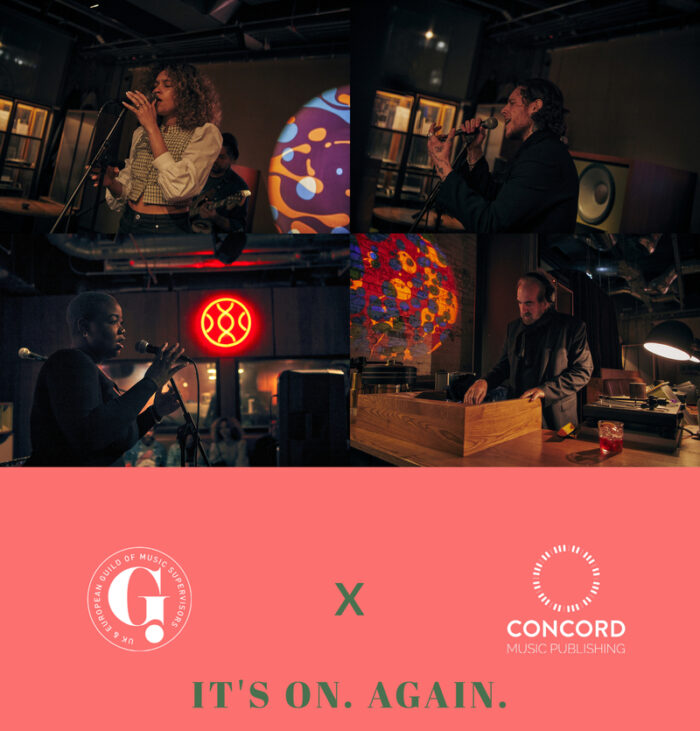 ---
March 7th saw the third annual UK and European Guild of Music Supervisors Live Music Showcase!
We had the pleasure to collaborate once again, with Concord Music Publishing who provided the most entertaining and special guests.
We would like to say a huge thank you for organising such a magical night, and we are so grateful for all your help, we can't wait to collaborate again!
We had a brilliant turnout with a range of incredible music professionals attending, thank you so much to everyone that made it down on the night, it was great to see you all and we hope to see you all again very soon!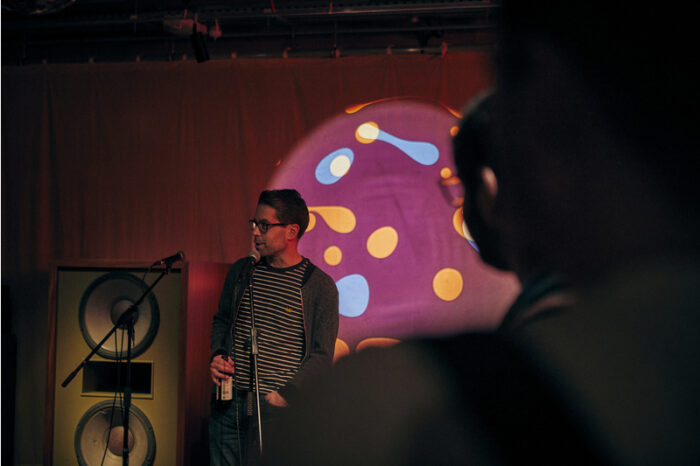 The event started off with Joseph Lawrence, performing one achingly beautiful song written by Ben Garrett, then Hamzaa simply slayed it, with a quick break for tacos and hotdogs(!)
We then had the incredible Izzy Bizu getting everyone moving- and finally, to top it all off -the legend that is Arthur Baker got on the decks.

Thanks so much to those that made it – If you weren't there – you really missed out!
A special thanks to Spiritland King's Cross who allowed us to use their incredible venue again for our showcase.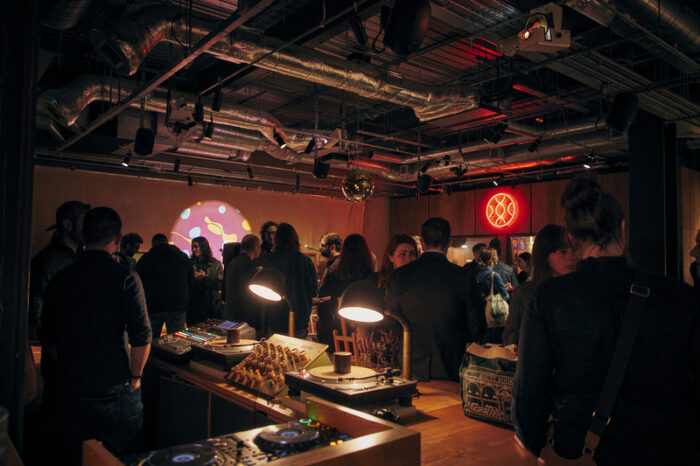 Read below for more information about the performers!
---
Meet the performers:
Hailing from South West London, Izzy is a current and old soul all at once. Switching between contemporary and retro sounds, there's never a dull moment to her music. Whether it's the peppy disco-funk of her widely loved track White Tiger or the smooth R&B of Tough Pill – it's all just a little bit irresistible.
Rising the ranks of the London R&B/soul scene, Hamzaa radiates rawness. Her music has a personal touch that makes you come away feeling pure empowerment, with songwriting that can be both anthemic and unifying as well as vulnerable and heart-wrenching. Whatever it is, she's not afraid to go there.
Arthur Baker
Boston-born Arthur Baker launched his career as a disco DJ but soon made his way into music-making, producing and working with legends such as Dylan, Hall & Oates, Al Green, Springsteen – to name a few. He's one of the most widely imitated early hip-hop/house producers, masterminding breakthrough experimentation with tape edits, sampling and synthetic beats. Who better to take us into the night?
Joseph Lawrence
Your soul feels everything, your mind may try to deny, but your heart greets the honesty with joy and relief.
BIFA Awards 2021 – Best Music Feature 'Ali & Ava' – Connie Farr & Harry Escott
---
By Vicky Bennett / GMS Coordinator
---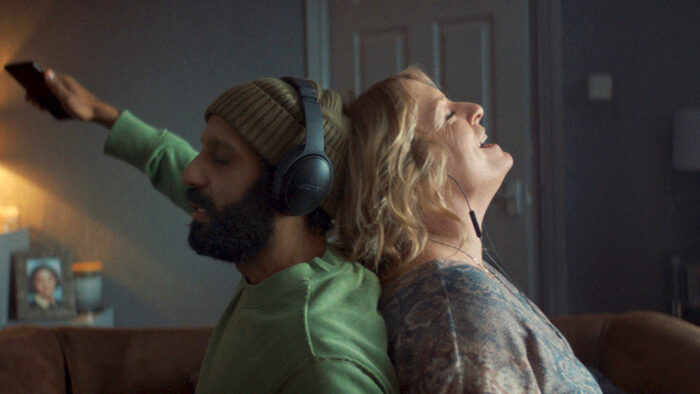 ---
We had the absolute pleasure to speak with Music Supervisor, Connie Farr, of ThinkSync Music and Composer, Harry Escott, for their incredible BIFA 2021 win for Best Music for 'Ali & Ava'.
Connie and Harry delve deeper into their work behind the story of two lonely people, Ali and Ava, who come together and bond over their deep love for music. Connie and Harry tell us more about why the featured songs were chosen, touch on their writing process and discuss their collaboration with Director and Writer, Clio Bernard.
---
How did you come to be involved with Ali & Ava and what was it that drew you towards working on the film?
Harry:
Clio shows us the extraordinary within the ordinary – Adeel Akhtar (who plays Ali) said something like this in his acceptance speech at the BIFAs and it really resonated with me. Within the most ordinary of settings, Ali & Ava display an extraordinary capacity for love and care. After reading the script, I found myself wondering whether it was extraordinary or whether we just don't notice that this behaviour is all around us because we don't place enough importance on it as a society. Either way it left me wondering how I could be more kind to those around me – a good question for a script to leave you pondering and definitely a project I wanted to be involved with.
Connie:
I'm a huge fan of Clio's work and as Harry has said, her ability to show the beauty in the ordinary. I was introduced to Clio through Tracy ORiordan who I worked with on Hong Khao's 'Lilting' and Ameenah Allen who I worked with on Sarah Gavron's 'Rocks'. I absolutely loved 'Ali and Ava' when I read the script. It felt authentic and raw and I was extremely excited to explore the role music plays in telling a simple and honest love story between two complex yet real characters. I was particularly drawn to the humour in the script too, it felt very human.
After initially reading the script, and understanding that music is integral to the story and enveloped all throughout this film, which scene did you look forward to working on the most?
Connie:
When I first read the script, the scenes I most looked forward to exploring were the ones where they share their music and it brings them together- as in they find common ground- like the scene where they are jumping up and down to The Specials 'Dawning Of A New Era' on the sofa shouting it as they listen in their headphones. These are moments of pure joy and it's a great search to work on.
I was also really excited about working on the scenes when they listen to each other's music when they're alone- such an intimate way of connecting with someone as a relationship develops, which I think will resonate with everyone in the audience. The music plays such a pivotal role in those scenes – it was a challenge to find something poignant that suits the characters, fits tonally and emotionally but that was also feasible within our budget!
Harry:
In the film, Ali has to learn and perform Dylan's Mama You Been On My Mind on a ukulele and I was initially sent the script to see if I could help Adeel prepare for those scenes. I bought a few different ukuleles in various tunings in order to prepare for the session and he, very graciously, tried them all out and then pulled out another ukulele from his bag. It was a homemade instrument that had a couple of extra strings and its own peculiar tuning. It had been given to him as a gift and he suggested very humbly that he might try it on that. He played his own fragile, beautiful rendition of the song and I realised I was just there to reassure him. What a talented fellow!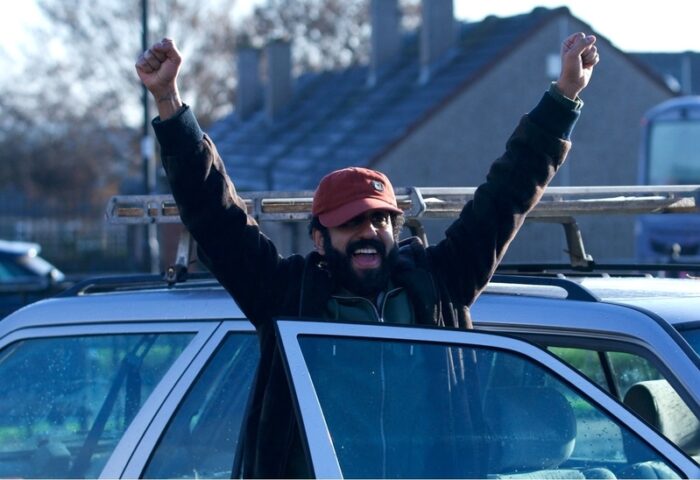 Connie, what was your preparation process for supervising this film & were there any challenges involved going forward?
Connie:
The first thing we did, before the shoot, was talk to Adeel and Claire about their own music taste to get an idea of what they connected with personally. Based on this, I then started a Spotify playlist for each which I built on and expanded as Clio and I discussed the character's musical history and journey- this was done very much as a collaborative process with Clio.
Once we'd established a 'musical identity' for both Ali and Ava, myself and Dom Farley (assistant music supervisor) conducted an extensive search into Independent artists and hidden gems to start working on specific playlists for each scene where a diagetic music cue is prominent. We liaised with different labels/publishers so that we ended up with a diverse selection of new releases as well as securing known tracks within our limited budget.
Bob Dylan's 'Mama On My Mind' was written into the script and from the very outset, before we started shooting I began negotiations with the rights holders immediately as there were multiple uses of the song in the script. Clio wrote a letter that was shared with Bob Dylan's manager and once we had approval, we could start exploring the other cues for the story. Clio wanted a very diverse musical landscape, to reflect the reality of where the story takes place, which I always really enjoy. It involved a lot of research, liaising with local artists, 'pre-clearing' the Pakistani piece used in the Bollywood exercise video, exploring different grass root scenes etc.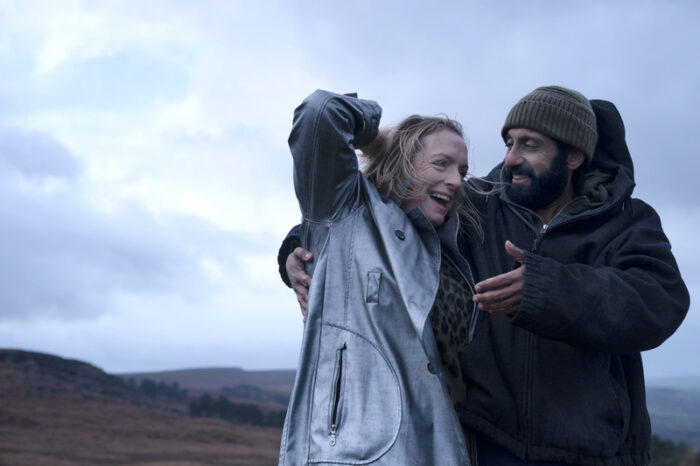 Harry, can you talk a little about your role throughout the writing process?
Harry:
Connie's world is the real score to this film. The licensed tracks are part of the storytelling device, often acting as score normally would. I remember after a very early screening of an assembly finding the soundtrack quite overwhelming, even jarring at times – just because of the sheer amount, variety and prominence of them. My job was to make sure those tracks worked as effectively as possible and to help all of the transitions. Almost every track is helped in or out by some score and many are bolstered with layers of score underneath but, hopefully, the audience isn't aware of this at any point, you should just feel a bit more rage during Pelicandy's 'You And Me Baby' at the bonfire scene or a bit more warmth as Ava listens to Sylvan Esso's 'Radio' on the bus.
Connie, throughout the film, the two main characters listen to music as an escape from their everyday stresses. It's the force that brings them together.
— With this in mind, how closely did you collaborate with the director, Clio Barnard, to interpret what musical tones she wanted from a scene?
Connie:
As mentioned previously, we used Claire and Adeel as our inspiration, once Clio and I had discussed the musical tastes of Ali & Ava we then put together themed playlists of options that would work within our budget for each cue. We then narrowed these down to the tracks that would work emotionally / tonally for the scene and those that had the right energy to reflect the interaction between them. It was a very collaborative process and we had a huge range of options to play with. Clio is very instinctual with music and we had a great working relationship. Also, as our budget was limited it meant we could really explore independent options which is very rewarding.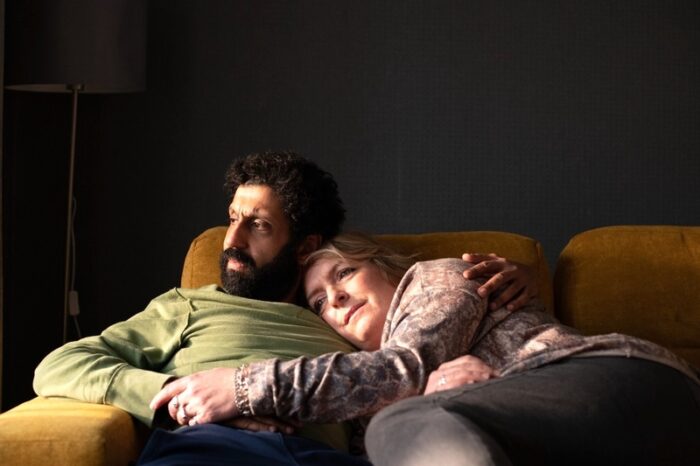 Harry, you have collaborated with Clio Barnard since her work on The Arbor. Is there a specific process you go through with her to ensure that you show the utmost representation when composing music to set a scene or to create a characters' musical tone?
Harry:
Clio is a very open collaborator. She encourages discussion and experimentation. So, we talk and try things out… a lot! Towards the end of the process, the discussions become increasingly focused and we will spend hours in the studio together listening through to each cue. For Clio, the score is all about feeling without noticing so the slightest of things can become unusually significant.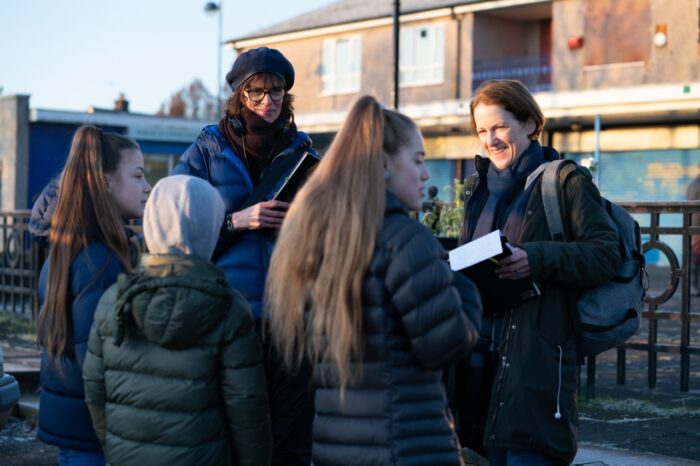 How closely did you both work together to ensure that both the soundtrack and score complemented each other?
Harry:
I would say more closely than I have on many other projects, certainly in so far as I was aware of all of the decisions that were being made about the music tracks from before the shoot and Clio was asking me my opinion about various choices. And then, ultimately, once Connie had given the thumbs up and the film went into production, the "top layer" of the soundtrack was set so I was working very closely with those tracks throughout the postproduction process.
Connie:
Once we had filled the initial cut of the film to the brim with music(!) we then worked at narrowing down each choice. Once the tracks had been decided on we then relied on Harry to marry all of this very diverse soundtrack into the fluid storytelling that it is!
What was your most memorable moment/highlight of working on Ali & Ava?
Harry:
Clio asked me to produce a cover of the song Grace for the film and we had tried out lots of different singers who had all done beautiful renditions for us but none were quite hitting the mark for various reasons. At the eleventh hour I asked a friend in desperation if he knew anyone that might be able to help and he told me to try Karan Casey. I sent her the track and within a couple of hours she sent back the most beautiful vocal. I will never forget hearing that for the first time – still makes the hairs stand up on the back of my neck just thinking about it.
Connie:
I absolutely adore the cover of Grace that Harry and Karan recorded- it's beautiful.
I think, for me, the best part was definitely seeing how the film brought all of these incredibly diverse elements of the soundtrack together into a really special piece of storytelling. From the Pakistani music cues, through to The Buzzcocks, Daniel Avery, Lunar C, Ocean Wisdom, Sylvan Esso, Bob Dylan through to Karen Dalton and The Specials. Quite a random mixture on paper, yet when you watch the film it makes sense as you are drawn into the story- a really beautiful love story set between two very real, ordinary people in Bradford.
---
Thank you so much Connie and Harry for speaking with us here at the GMS, it was an absolute pleasure to dive into the musical world of 'Ali & Ava' and we look forward to seeing what you both do next!
GMS 'Sync of the Month' – January Issue
---
By Vicky Bennett / GMS Coordinator
---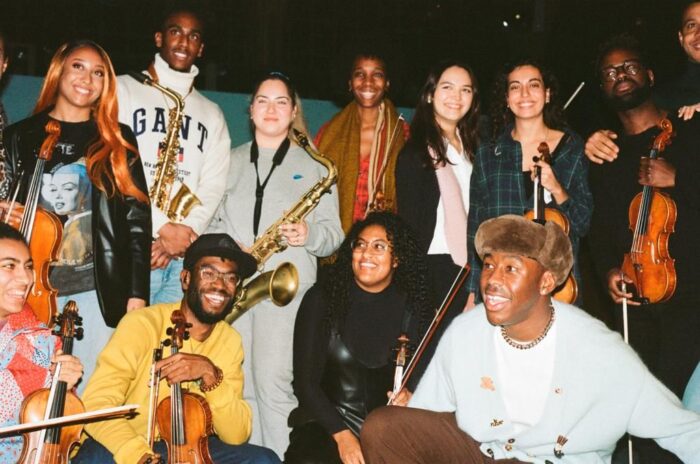 ---
To start 2022, the first 'Sync of The Month' of the year comes from Music Supervisor, Dominic Bastyra, from Wake The Town, who is also a part of our Full Working Board Committee.
As we move on to our January Issue, we are really excited to hear from Dom who reveals his 'Sync of the Month' which is the music from 'Virgil Ablohs final Runway show for Louis Vuitton' by Benji B & Tyler The Creator.
Dom speaks more on why the music from this runway show stood out to him.
---
Dominic:
Hands down the best music in any audiovisual concept I have seen this month is Benji B and Tyler the creator for Virgil Ablohs final Runway show for Louis Vuitton.
This is untouchable – Benji worked with Tyler the creator as the composer, the 76-year-old legend Arthur Verocai as the arranger, the Chineke! orchestra and finally Gustavo Dudamel as the conductor.
Emotionally supercharged following Ablohs death, this show was always going to be a musical tour de force and it didn't fail to deliver. Ambitious, clever, beautiful and Imaginative. Benji in interviews and the radio talks about Virgil's vision for the music especially following lockdown needing to be a huge show and that Orchestra was vital to this for him. What's amazing is that each orchestra member is given a seat at the table in the performance, literally and metaphorically giving them their fair dues, everyone is important in this incredible collaboration.
You can watch this below:
For further listening and info check out Benji B's last show dedicated to the project HERE
---
Thank you so much Dom for sharing your Sync of the Month! Watch this space to find out what our next Sync of the Month is!
GMS 'Sync of the Month' – November Issue
---
By Vicky Bennett / GMS Coordinator
---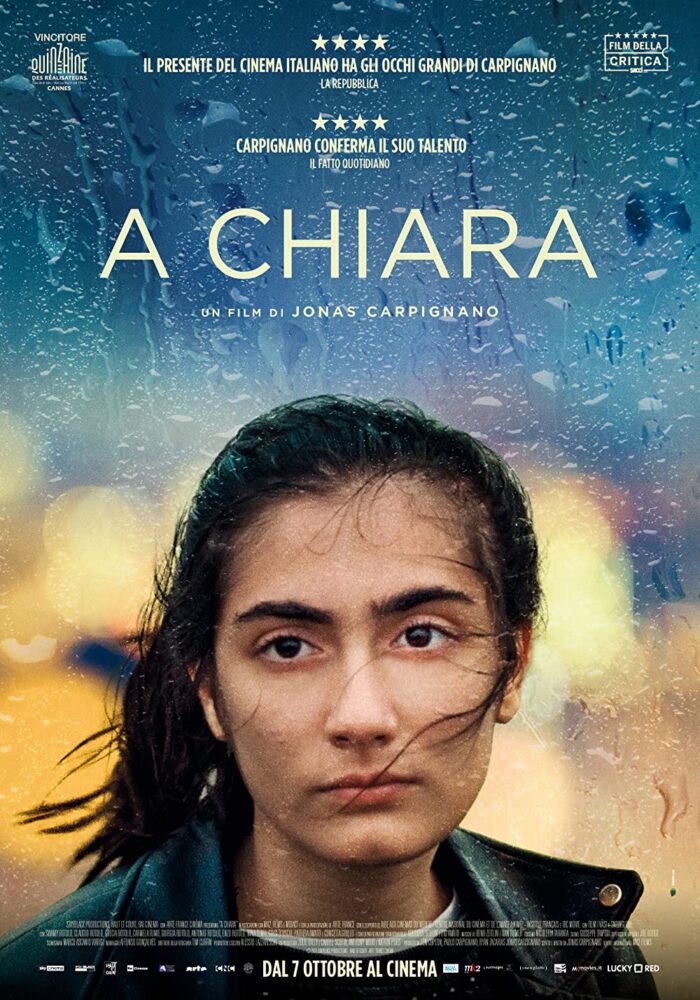 ---
The next 'Sync of The Month' comes from Independent Music Supervisor, Claire Freeman who is also a part of our Full Working Board Committee.
As we move on to our November Issue, we were really excited to hear from Claire who reveals her 'Sync of the Month' which, as you can see from the above poster is, A Chiara. This Italian film was most recently on the longlist for Best International Independent Film at the BIFA's.
Claire, speaks further on why a Sync from A Chiara stood out to her.
Claire Freeman:
'Voce' by Madame in Italian feature film 'A Chiara'.

I watched 'A Chiara' recently for the BIFAs in the Best International Independent Film submissions and it
really stayed with me. A powerful, gritty coming of age story about an Italian family, told
from the viewpoint of rebellious teenager Chiara whose father goes missing, and what she
then discovers about his life and involvement with a criminal underworld.

The film has a heady and vibrant soundtrack that relentlessly drives the narrative. "Voce"
is synced over End Titles. I've never heard this piece of music before, but for me, it perfectly
captured the passion, guts and defiance of Chiara and her survival and success in the world
against the odds. Particularly the chorus, which really pulls at your heartstrings. It moved
me to tears, which is not something that happens very often! So, I thought, worthy of this
spot.

I don't speak Italian, but this seemed irrelevant, as the emotions shine so clearly through
the music. Later I looked up the lyrics and it's about a broken relationship, which is very apt
for the storyline, being that of the father/daughter separation story.

I thought it was one of the best End Titles tracks I've heard in a while and I would highly
recommend the film if you have an opportunity to see it.
---
Thank you so much Claire for sharing your Sync of the Month! You can see the song used in this sync below.
Watch this space to find out what our next Sync of the Month is!
---
GMS 'Sync of the Month' – October Issue
---
By Vicky Bennett / GMS Coordinator
---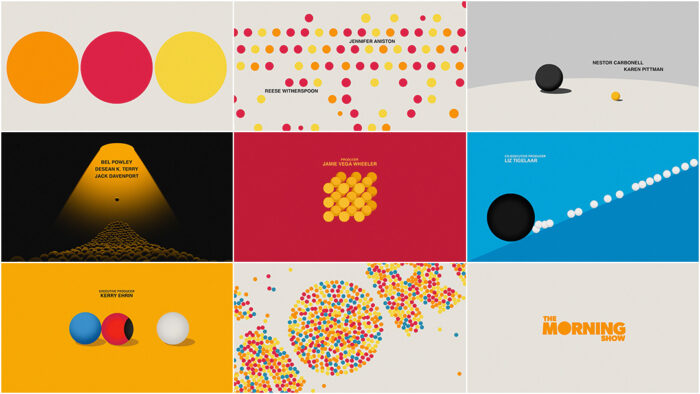 ---
In our October Issue, we discuss the next featured Sync moment from Music Supervisor, and one of our Full Working Board Members, Carmen Montanez-Callan of Carmen Montanez-Callan Music Supervision
We were excited to hear from Carmen who reveals her Sync of the Month which as you may see from the above clue is from the critically acclaimed Apple TV+ series, The Morning Show.
Carmen speaks further on why a Sync from it stood out to her.
Carmen Montanez-Callan:
'Nemesis' by Benjamin Clementine in The Morning Show on Apple TV+.
I was really excited to find that when 'The Morning Show' Season 2 aired in September, they had kept the title track. This is the only title sequence, apart from Game of Thrones, that I insist on watching all the way through so I can sing along dramatically. Much to the annoyance of my household of people and pets.
Good title sequence graphics were one of the first things that inspired me to explore a career in Film & TV and this is one of the best to my mind. Unfortunately, in the era of catch up and SVODs, they often get skipped. But not this one. Not in my house.
Colourful animated spheres, like snooker balls, dance across the screen in a battle of ego and power dynamics, echoing themes of the series. The track punctuates the animation like intimidating exclamation marks. Clementine's voice is reminiscent of a shove or a punch when paired with the animation, as the spheres knock into each other, square up to one another, or grow into threatening giants overshadowing the smaller ones as they shrink and cower away.
The "HHHRUM!" of Clementine's vocal, along with the persistent strings and drum beat, create an urgent, threatening, almost military feel that sets the viewer on edge and hurtles the sequence forward. Finally, the solo piano accompanies the last ball as it bounces and scuttles away.
The way the track interacts with the animation brings to mind Greek Mythology where the gods watched over humans and engineered battlegrounds to their own advantage. This, of course, illustrates the Machiavellian tactics used by the characters in the series. But maybe I've just watched Jason and the Argonauts too many times."
---
Thank you, Carmen, for sharing your Sync of the Month! You can see the Sync below.
Watch this space if you want to find out what our next Sync of the Month is!
---
---
GMS 'Sync of the Month'
---
By Vicky Bennett / GMS Coordinator
---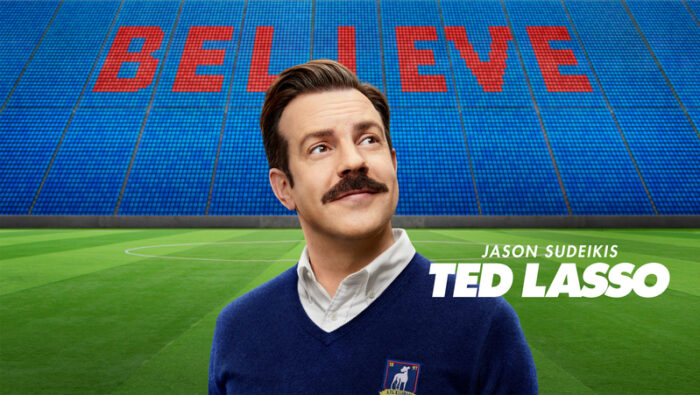 ---
We are rolling out a new monthly short feature where we hear from a selection of UK & European Music Supervisors discussing their 'Sync of The Month'
For the first month, we had the pleasure to hear from Music Supervisor, Rupert Hollier at Redfive who reveals his Sync of the Month which as you may see from the above clue is from the critically acclaimed Apple TV+ series, Ted Lasso.
Rupert Hollier:
I loved the use of "I Feel Free" by Cream in the last episode of Ted Lasso on Apple TV+.
The series is a breath of fresh air given the state of the world right now (!) – it's a joy to watch, and all the characters are on journeys of personal growth throughout the two seasons.
Nate has risen to the position of Head Coach in the face of adversity, but he is still the target of bullying a d occasionally ridicule – I Feel Free is used over the end credits of Episode 7 when he goes and confronts someone who he feels has been unkind to him, and as the song starts it feels like a new Nate is born, and that going forward he is not someone to be crossed, he feels free from the shackles of being the victim, and the song sums up his mood perfectly.
It's obviously a vintage track, but Cream, are of course incredible, and not used enough in my opinion – the song still feels fresh and works perfectly in this episode.
---
Thanks, Ru for sharing this with us! We will be back next month for a highlight from September so keep your eyes peeled!
Emmy Award Nominations 2021 – Discussing the UK Music Supervisors' Work
---
By Vicky Bennett / GMS Coordinator
---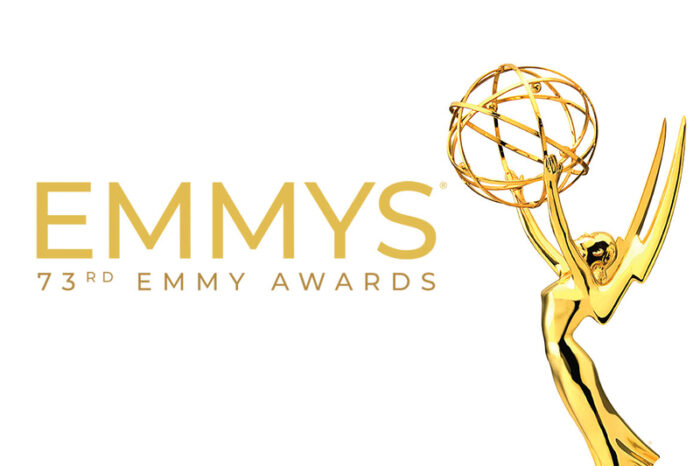 ---
The 73rd Primetime Emmy Award nominations were announced on the 13th of July. We would like to congratulate all of the music supervisors who have been a pivotal part in creating and curating music for each of the various TV series that have been nominated.
In light of these nominations, we had the absolute pleasure to speak with the UK nominees for the various tv series for 'Outstanding Music Supervision' which feature interviews with the following:
Music Supervisor,  Sarah Bridge – The Crown
Music Supervisor, Ciara Elwis & Matt Biffa – I May Destroy You
---
We firstly spoke with Sarah Bridge who was the music supervisor for The Crown – Season 4 who dives into the episode 'Fairytale' which is nominated for an Emmy.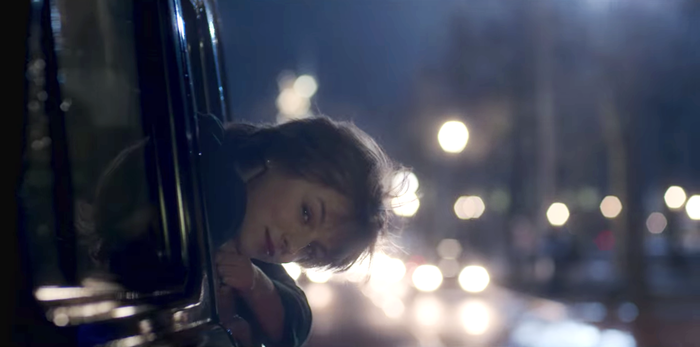 How did you feel that the music selected, played an integral part in the episode, 'Fairytale'?
Sarah:
This particular episode is an especially powerful piece on a young Diana and focuses heavily on the vast transitions she went through at an early age. The music throughout the season and notably in 'Fairytale' is featured and used as a comforting escape for Diana from the realities of what she is living through at the time.
It was in this episode that it felt incredibly important to select the appropriate song choices that worked to heighten the emotional journey we go on with Diana.I think one of the most prominent moments that exemplify this is the use of "Song For Guy" by Elton John in episode three. It plays during scene in which Diana is feeling utterly alone and despairing, she is losing herself in dance and music – it is a bittersweet moment of sadness and empowerment.
We go on an incredibly emotional journey with Diana and sought to score this both with Martin Phipps' original music and songs that felt true to her character.
After you initially read the script for this episode, which scene did you most look forward to working on?
Sarah:
The opening scene featuring Diana and "Edge of Seventeen". I read the script and then made the suggestion to Ben and Peter that we look for a song that could run across the montage sequence of Diana sharing her news, celebrating her happiness and landing in the club with her and friends dancing and singing to the song. It was a lot of fun exploring options pre-filming and seeing it come together in the edit.
This episode reflects the change that Diana experienced from the highs of being proposed to, to the lows of the loneliness and isolation once she had moved into the Palace.
— Knowing that Stevie Nicks sings 'Edge of Seventeen' in this episode both with and without the isolated vocals, do you think this was a good representation of how to portray and mirror Diana's feelings and what process did you go through to achieve this?
Sarah:
The opening of this episode is the happiest we see Diana in the show and director Benjamin Caron and I both felt that "Edge of Seventeen" by Stevie Nicks captured the spirit of the euphoric joy that Diana was feeling in this moment.We were sent the stems for editing purposes and whilst listening through were captured by the raw beauty and haunting feel of the acapella, this led to us trying it over the end titles, it felt very significant and connected to the place of isolation where Diana finds herself at the end of the episode.
In a few words…
I am over the moon to be nominated for my music supervision work on The Crown. It is such an incredible production to be a part of and an absolute pleasure to collaborate with a wonderful and hugely talented team. This season provided an opportunity for us to experiment with a lot more commercial music as we step into the '80s and the younger generation of the Royal Family begin to take centre stage. It was a lot of fun soundtracking this season!
---
Next, we spoke with Ciara Elwis & Matt Biffa for their role of music supervisor on Emmy nominated, I May Destroy You for episode 12, 'Ego Death'.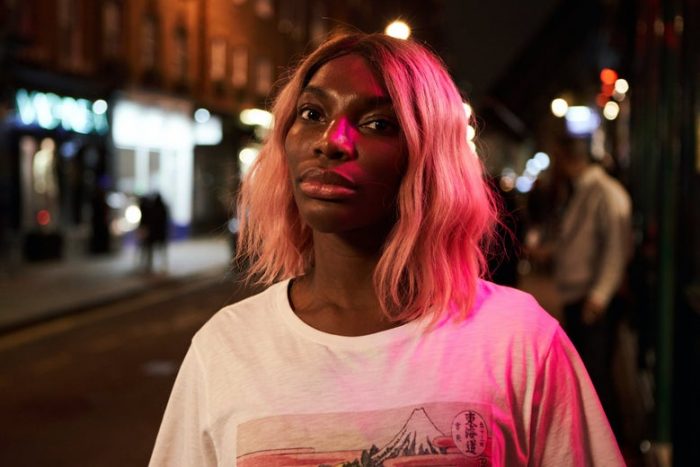 How did you feel that the music selected, played an integral part in the episode, 'Ego Death'?
Ciara & Matt:
This episode revolves around 3 different fantasies where Arabella explores how she might react if she came face to face with the man who assaulted her. Given that the characters, themes and location of those 3 fantasies are quite similar the music selected is key in illustrating the different tone and mood of these dream-like sequences.
After you initially read the script for this episode, which scene did you most look forward to working on?
Ciara & Matt:
I don't remember there being a specific scene, but I was most aware of the repetition of certain scenes, so my mind initially went to how we would approach those 'anchor' moments musically given that we weren't going to use a composer for the project. We ended up using a piece of Ionian choral music, with a different track layered over it for each of the 3 repetitions.
This episode reflects how Arabella processes the painful trauma by moving through it, if not necessarily beyond it, and ultimately finding some closure by sharing her story through the book she writes.
Throughout the episode 'Ego Death', possible eventualities are presented of how Arabella can control her situation in real life and presumably, in the book she has been struggling to write throughout the series. This shows the three different scenarios of how the survivor would react towards the person who assaulted them in the form of revenge, forgiveness and taking back control of their own trauma.
— How did you collaborate with Michaela Coel to ensure the music that had been chosen, represented and supported these key scenes in the final episode?
Ciara & Matt:
As mentioned before, we spoke with Michaela and the rest of the editorial team about the sort of mood and tone we wanted to create and also how we wanted the music to function in the sequences. There's a lot of background bar music that needed to serve the dual purpose of working diegetically and also as an underscore to the events, so it was important for cues to have the right sort of tempo whilst also accentuating the drama. Firestarter was scripted so that had been decided before we came onto the project, so our main tasks was to find songs with a contrasting feel to the other two scenarios. That said, we also wanted all of the music to have a slightly ethereal edge to it given the fanatical theme of the episode.
Which of the songs in the final episode stood out to you most and was there a particular musical highlight from this episode for you?
Ciara & Matt:
I love the Firestarter usage firstly because of how the sequence was shot and edited – it looks like a music video(!) but also because it was a really tricky clearance situation so every time I see it I'm reminded of how worthwhile it can feel when you come out the other side with everyone happy!
I'm also really happy with our use of 'rain comes down' by Vince Staples as it's a clever link lyrically to a track we seeded through the season 'It's gonna rain' by Rev. Milton Brunson and the Thompson community singers – 'it's gonna rain' plays during the initial sequence where Arabella is drugged, so it feels like the musical narrative changes as Arabella decides to change the narrative on her assault.
---
Thank you Sarah, Ciara and Matt for taking the time to speak with us here at GMS, we wish both all the best of luck in the next stage and we are excited to see what projects you will share with us in the future!
Composer Corner: Högni Egilsson Discusses Katla
---
By Vicky Bennett / GMS Coordinator
---

---
This month, we are excited to bring back our 'Composer Corner'!
We had the absolute pleasure to speak with Högni Egilsson to understand his work on the score behind the first Icelandic production for Netflix, Katla.
Högni tells us his role, process, how he ensured he enhanced the story through his music, and even gives us a sneak peek into what he is currently working on.
---
Vicky:
With this being the first Icelandic production for Netflix, How did you come to be involved with Katla and what was it that drew you towards working on the series?
Högni Egilsson:
Baltasar, the show's creator, and I had been in touch for a while. He had shown interest in my work, listened to my albums and attended a concert of mine where I performed alongside a string quartet. One day he invited me over and showed me the mood board for the series KATLA and told me about the premise for it. In our conversation, he emphasised that he wanted the music to have authority and presence, something to wrap the audience in mystery and hypnosis. Baltasar's passion was infectious and since the outlook was that KATLA would be quite a progressive piece of cinema where I had freedom to write a musical fairy-tale, I was excited from the start.
Vicky:
I can imagine that this was a dark project to work on when you consider the plot of the series. Whilst listening to the soundtrack, Elegy is uplifting and feels almost angelic, but somehow still juxtaposed with fear and loss. Whereas when you move to the next song, Vivus, it feels like it is clear that there is an overcast of darkness looming closer.
— How did you find the balance of creating music that matches both the lighter and darker scenes and which instruments do you feel works best for creating these tones?
Högni:
I believe that within music there should be a whole galaxy of sense and emotion and it's beauty is due to its double entendre, without it, the music is worthless. Its innate quality is its ability to portray what is behind the fleeting in this world, whether it is light or dark, and to remind us of whatever there is that might be surfacing.
There is an agenda and a message that is still yet to unravel, something that if successful, will never be explained. So all efforts of using music as a brush to paint the "light" or "dark" in the story are superfluous, rather to use the music to help an audience or spectator make touch with the divine that is found in the piece and in the story and thus within themself.
Vicky:
How did you interpret what each of the directors, Baltasar Kormákur, Börkur Sigþórsson and Thora Hilmarsdottir wanted from a scene?
Högni:
I was only in touch with Baltasar and the series co-creator Sigurjon Kjartansson. The only real way for me to get in touch with whatever expectations they had from the music, however intangible as it seemed, was with trial and error.
There were certain folkloric concept attachments that I was given, but it wasn't until I made different experimentations with tonal language, using alternate modes of tone sequences that I got the reaction from the filmmakers I was seeking, I could really see that a certain series of notes gave them the "shivers" and extracted the "coldness" we were looking for. Pretty early on I saw that I needed to expand out of the common diatonic frame into a more astral plateau of musical notes.
Vicky:
How did you ensure that the vocals on some of these compositions complimented the music and helped enhance the story being told?
Högni:
Using my two main vehicles of composition,  counterpoint and harmony.   In the score, we decided that the voice would have two symbolic associations,  one being the voice of the mountain, portrayed by the Japanese vocalist Hatis Noit, and the other depicted the loss and seclusion of the lost mother, portrayed by the Soprano of Hallveig Runarsdottir.  So by fashion I crafted the melody when her spirit was present in the scene.
Vicky:
Have you ever incorporated obscure instruments or used alternative techniques with instruments in your work?
Högni:
My modular synthesizer is definitely an obscure and chaotic musical instrument! I try to use the instruments that I have available in a traditional manner. I'm not so severely interested in jilted and distorted sounds, my love is for music and tonality and using musical language to write musical poems that carry a message. If I'm to do an album of ambient music, I let my dishwasher do all the work for me!
Vicky:
Are there any fellow composers, musicians and artists that you would love to collaborate with or that you look to for inspiration?
Högni:
I would love to work with the wonderful Armenian Viola player Yuri Bashmet.
Vicky:
Are you working on anything new at the moment that you can share with us?
Högni:
At the moment I am writing a Symphony to be performed by the Icelandic Symphony Orchestra this November. The program of the concert will also feature inspiring pieces of symphonic music by composers who are dear to me that I can't wait to share with an audience.
---
A huge thank you to Högni for taking the time out to speak with us here at GMS, it was an absolute pleasure to dive further into the music behind Katla!
You can stream the full season of Katla now on Netflix where you can hear the full soundtrack from Högni Egilsson.
You can read more about Högni's work at Erased Tapes, HERE
GMS Project Spotlight – Iain Cooke on 1971: The Year That Music Changed Everything
---
By Vicky Bennett / GMS Coordinator
---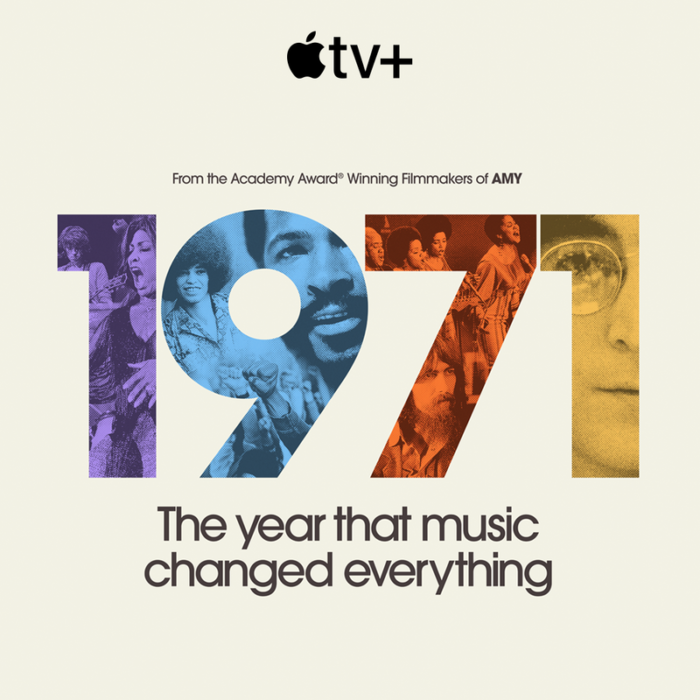 This month we had the absolute pleasure to speak with Music Supervisor, Iain Cooke, who takes us through the process of the new and perhaps most ambitious Documentary in terms of Music Supervision, 1971: The Year That Music Changed Everything.
---
How did you come to be involved with '1971: The Year That Music Changed Everything' and what was it that drew you towards working on it?
— Is there a certain way you prepare before working on such a music-led documentary?
Iain Cooke:
I was first made aware of the project six years ago in the summer of 2015 while I was over in Cannes for the AMY premiere. That film was made by the same team that made this documentary series. The producer James Gay-Rees told me about a book that he'd optioned a manuscript for which was 1971: Never a Dull Moment by David Hepworth, and the broad premise is that in Hepworth's opinion, 1971 is the greatest year in music ever.
It was a truly seminal year and for many reasons all these absolute classic and pivotal albums were being released. Everything from Marvin Gaye "What's Going On" to Sly and the Family Stone "There's A Riot Goin' On", Joni Mitchell "Blue", Carole King "Tapestry", Bowie "Hunky Dory", an endless list of classics. Jame and I had some really early conversations whether a music documentary of this magnitude was even feasible and whether we'd even be likely to be able to secure the rights to all of these huge songs and copyrights.
I read the manuscript for the book at that time, and then many conversations over the years, then maybe three years later the production team started to broadly flesh out the project and tried to work out what format it would be, for example if it would be tackled chronologically like the book, and whether it would be released as several films through this year. Eventually it settled into an episodic format of 8 x 45 minutes each.
I'd say all Music Supervisors are researchers and crate-diggers and 1971 itself is a sweet spot in my record collection and many of these albums were already inherent favourites of mine and I have been very aware of the songs on the albums and lots of the backstories but as part of the process, I read the book, read around the era, I started to compile lists and familiarise myself with the music of the era, not just the main singles but the deeper cuts and lesser known album tracks too.
A project like this is a music lovers dream because the whole project is fascinating whilst having the opportunity work with such a great team. Asif Kapadia is one of the greatest filmmakers in the world at what he does, James Gay-Rees has such an amazing, proven track record of making these brilliant documentaries, and there was an amazing team including editor Chris King who cut Senna and Amy and Maradona. I knew the calibre of the project was promising because they'd put a incredibly strong team together.
The music is so fundamental to this story and the music team are crucial as a project like this can't be made without the music knowledge and music rights, along with the brilliant archive team and incredible editorial team who pieced it together.
After you first read the script and music cues, what did you look forward to working on the most?
Iain:
A huge part of our job is to help the storytellers realise their vision. A documentary such as this is very different from a TV drama or film. We were working with songs that were either recorded or released or performed live during the year 1971, and the music supervision role becomes a huge rights negotiation. You're liaising with the editorial team and helping with ideas but if they select a particular live performance or if there's a certain piece of archive that's fundamental to tell in the story then that question is put to the music team to feed back very quickly whether this is going to be a viable option and potentially clearable, rather than wasting days and days cutting a sequence that isn't going to be able to be used.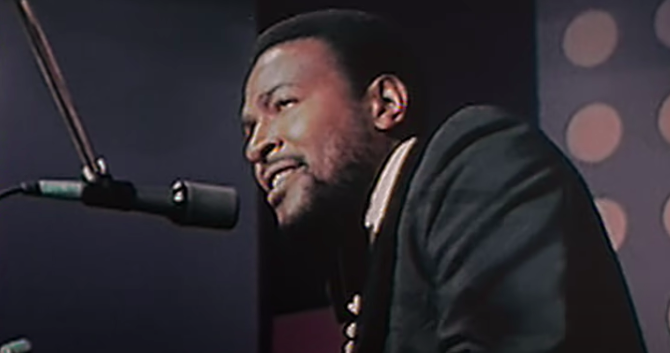 It can be argued that this has been the most ambitious music documentary ever to be made in terms of the impressive music supervision work involved for going through the volume and level of artists and songwriters.
— Can you tell us a little about your process during this project and how you worked/collaborated with the directors to ensure each song chosen was successfully placed in the documentary?
Iain:
You're right, perhaps the thing that sets this documentary aside is the level of the artists involved and I think we had over 150 songs in the series, 58 different artists, 108 different songwriters, and when you take into account that that includes the likes of The Rolling Stones, Marvin Gaye, John Lennon, Carole King, Joni Mitchell, Elton John, Aretha Franklin, Bob Dylan, Stevie Wonder, George Harrison, Bob Marley, James Brown, Curtis Mayfield, Miles Davis, Bill Withers, Pink Floyd and the list goes on and on, then is just amazing. One of the things we did try to do early on is have a call with the key rights holders at the record labels and publishers and introduce the project to them. They were incredibly supportive throughout the project. We let them know about our ambitions for the project, the shear scope of it and that we were hoping to tell the definitive story of 1971 and include the music that was released that year. You just hope that the bands and artists and songwriters and estates will hopefully want to be a part of that story.
It's a different sort of process when you're working on a film and you're attaching a song of theirs to a scene, whereas essentially this series was rooted in 1971. There was a lot of support for it, we were always trying to have very open, transparent conversations with the rights holders and keep them informed.
We were incredibly lucky that early on in the editing process that we did receive blessing from both The Rolling Stones as well John Lennon's estate which helps cement the documentary's credentials. Even so, it was a long and intense process but there was a huge desire from all to be involved and support this project, and hopefully the end result is very rewarding for all to see.
How did you ensure you found the most original and raw pieces of music to illustrate the authenticity for the viewers watching?
Iain:
Again, massive credits to the archive and editorial team, they were scouring so many archives and digging up lots of previously unseen footage. There's a lot of live performances which was deliberate, I think there's something very personal when you see, for example, Carole King or Joni Mitchell perform live and there's a device really, which in 1971 a lot of the way these artists would have been seen in people's homes were through that power of the live performance and early TV recordings too. The filmmakers wanted to almost present those songwriters in a way they would've been seen by the people at the time. It's pretty mad that it is fifty years ago this year.
Were there any personal music discoveries you made whilst travelling back into this era of music?
Iain:
Definitely, you could probably make another whole series with the music we weren't able to include but again the filmmakers felt it was more important to do a deep dive into certain artists and discover their story rather than to try and cover all bases and dilute some of these stories. They really wanted to hone in on certain episodes whether it be Sly and Family Stone, or The Rolling Stones, Marvin Gaye or John Lennon etc.

I do think one of the artists that really shines through, and I was proud by how much time his music gets, was Gil Scott-Heron who's an absolute favourite of mine. I think he's perhaps an artist where, a lot of the viewing audience will be very aware of Marvin Gaye's "Whats Going On" or John Lennon's "Imagine" and I hope that this helps Gil Scott-Heron reach a new younger audience. His music was so political and it did sell a lot of albums at the time but when you hear songs such as "No-Knock" talking about where police didn't need a reason, just to suspect and it's scary. With the Attica Prison riots episode, Gil Scott-Heron, Marvin Gaye, Stevie Wonder, Curtis Mayfield, who were all part of the civil rights movement that was moving into the black power movement. You have Aretha Franklin standing side-by-side with Angela Davis offering to pay her bail bond, I just think it was an incredibly political time.
You only have to observe the events of the last year in the US and UK to know that a lot of these historic political and social issues are still here and very prevalent today. I think that's one of the biggest takeaways from watching the series— you're watching these events from fifty years ago and in many ways everything's changed but deep down nothing's really changed.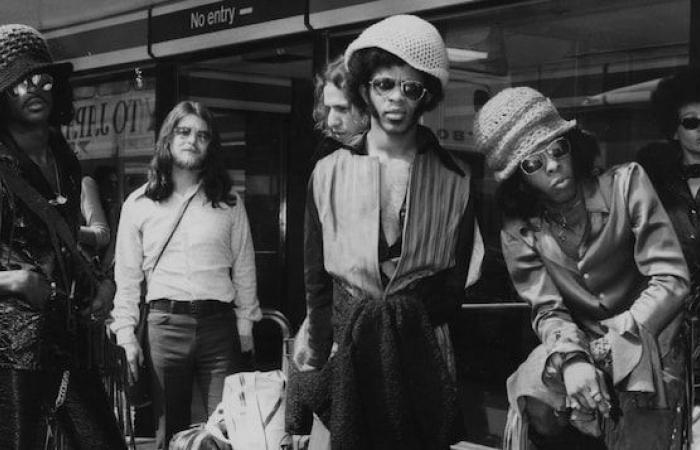 Do you think that making sure placing such important pieces of music in there helps to tell the story better for those political events?
Iain:
Definitely. Rockstars were the most influential people around and they weren't scared to use their voice and support causes. Marvin Gaye wrote "What's Going On" because he was upset about his brother being drafted to Vietnam. Jimmy Iovine say's in the documentary 'these albums were like Trojan horses, they came as beautiful music but really were delivering an incredibly political message'. You've got Marvin Gaye's lyrics 'There's too many of you dying, war is not the answer, only love can conquer hate.'; on "Inner City Blues': 'Rockets, moon shots, Spend it on the have nots…This ain't livin'…Trigger-happy policing, Panic is spreading, God knows where we're heading.'
John Lennon says that music reflects the state that society is in, on "Imagine" he's writing songs like 'All I Want is the Truth' 'I Don't Want to be a Soldier Mama, I Don't Wanna Die'. I think there's just an incredibly political message throughout these albums.
The series starts with Kent State Massacre, which is pre-71', Neil Young picks up a guitar and writes 'Ohio', Bob Dylan writes 'George Jackson' in tribute to the Black Panther leader George Jackson, who had been shot and killed by guards at San Quentin Prison.
It just feels like the songwriters and artists at the time were trying to support these causes and weren't afraid to. That's one of the most important things they can do is to use their voice and profile to highlight these issues and make sure we're talking about them and also trying to do something to resolve them.
I suppose nowadays people may listen to these songs and not really understand he certain implications that came at the time so with this documentary it highlights what was actually happening in 1971 they weren't just creating music to create music they were creating music to send a message.
Iain:
Absolutely. I think in the early 1970's a lot of the topics were about marginalised people realising that nothing is impossible and having their time and there's a revolutionary consciousness in music and society because of that.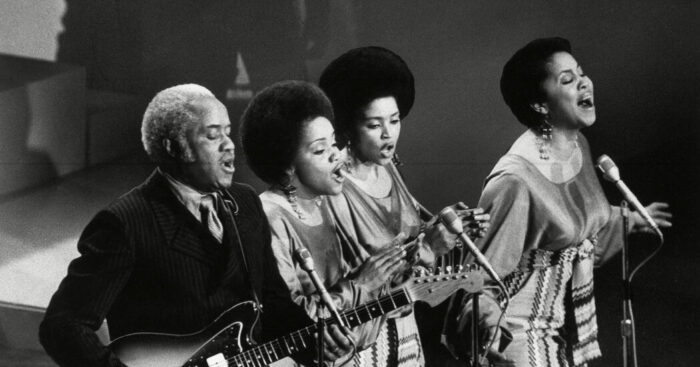 What was your favourite scene to watch back when final mixing took place & what was your most memorable moment/highlight of working on this documentary?
Iain:
I'd say the two most memorable cues are, firstly Leonard Cohen's "Avalanche" which plays over the sequence of the Attica Prison Riots which I think it one of the most powerful episodes and then also there's a use of Stevie Wonder's 'Evil' for some really quite harrowing scenes and when you watch the music and visuals together you can't help but be affected. It's difficult to pinpoint an individual highlight moment because I think the highlight is to get towards the end of this project and actually realise the ambitionse. It was over two years in the edit, and I think just to be able to actually help the filmmakers realise their vision for this unparalleled music documentary series is the highlight.
After tackling such an ambitious project, what advice would you give someone looking to become a supervisor?
Iain:
All of us involved at the Guild of Music Supervisors are big advocates of helping the next generation of music supervisors develop and I would always thoroughly recommend it as a career path if you have the passion and it's something you want to pursue.
The 1971 project really highlights how diligent and how organised you have to be as as a music supervisor as well as forging long-lasting and trusting relationships with the Rights Holders and wider network that are based on honesty and transparency.
There are so many huge songs included and as a music supervisor you are trying to respect the copyrights and pay as much as is reasonably possible, but also taking into account the overall budget and the fact that we were trying to use over 150 of the biggest songs ever written within an eight-part series and managing that element.
It was huge fun to work on and there was huge pressure throughout but you have to have the confidence that you can solve problems as they arise, or that you're able to find creative solutions that don't compromise the overall aesthetic of the film or the series.
There is absolutely no way I could have done this project without my amazing music coordinator Estera Dabrowska and having her support, help with prepping the requests, keeping tabs on the approvals and so much more, and also my fantastic licensing colleague Pru Miller who had a gigantic mountain of paperwork to wade through. They should absolutely share in the success and enjoy their immense contributions as a vital part of this extraordinary documentary series too.
---
Thank you Iain for taking the time to speak with us here at GMS, it is a pleasure to be able to spotlight this project and we wish you all the best on any future projects!
---
You can now stream 1971: The Year That Music Changed Everything on Apple TV+ now!
2021 BAFTA TV 'Original Score' Award Feature
---
By Vicky Bennett / GMS Coordinator
---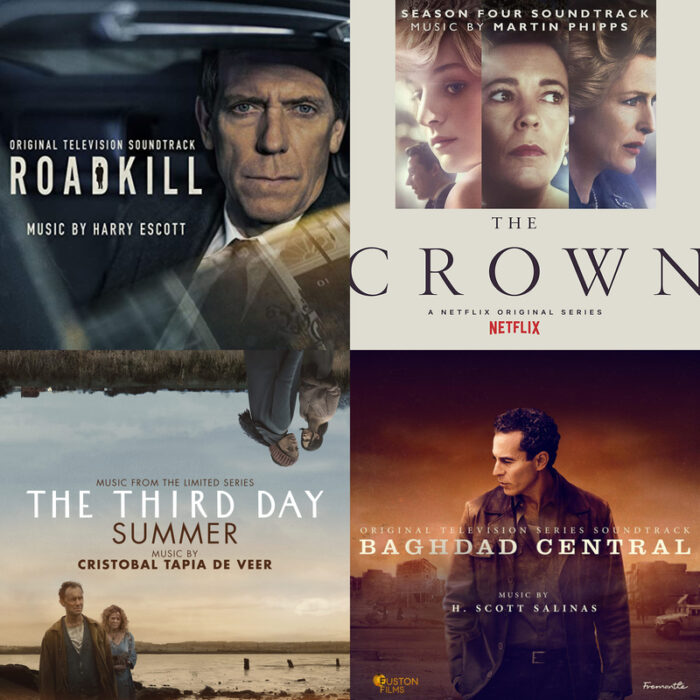 ---
The BAFTA Television Craft Awards took place on the 24th of May and firstly we would like to say congratulations to all the nominees for making it this far, who have been a pivotal part in creating music for each of the various series!
A huge congratulations to the Winner, Harry Escott for his Original Score on Roadkill.
In light of this, we had the absolute pleasure to speak with all the incredibly talented Composers nominated for 'Original Score' to get a deeper understanding of their work on each of the series listed and expand once again on 'Composers Corner'.
We spoke to the following Composers:
Harry Escott
Roadkill -The Forge Entertainment/BBC One
Cristobal Tapia de Veer
The Third Day (episode 3)- Sky Studios, Plan B Entertainment, Punchdrunk Entertainment, HBO/Sky Atlantic
H. Scott Salinas
Baghdad Central – Euston Films/Channel 4
Martin Phipps
The Crown- Left Bank Pictures in association with Sony Pictures Television/Netflix
---
Our first interview features Harry Escott to get a better understanding of his work on the award-winning soundtrack, Roadkill.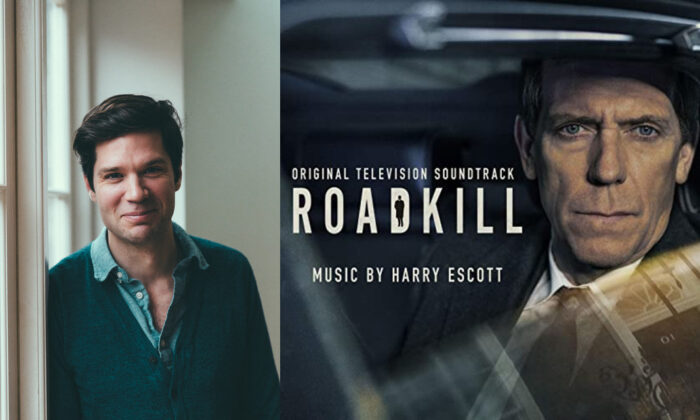 Within a couple of hours, Michael called back and told me he wanted me to compose the score. I was delighted, the scripts had really drawn me in and the tone of the show was exciting to me!
Vicky: How did you come to be involved with Roadkill and what was it that drew you towards working on the series? 
Harry Escott:
Remembering meeting Michael Keillor (the director) for the first time still makes me cringe a little. I thought I had fluffed it and went home feeling very despondent. I sat down at the piano and started messing around and a sort of wonky waltz began to take shape – it really was a subconscious thing, a bit of noodling, but I realised that it was a response to the Roadkill scripts so I pressed record and sent off a very rough mp3 of my dodgy piano playing. Within a couple of hours, Michael called back and told me he wanted me to compose the score. I was delighted, the scripts had really drawn me in and the tone of the show was exciting to me – at its core, Roadkill is a very dark and bleak observation but it's done with humour, mischief and a breeziness which I thought was unusual and beguiling.
Vicky: How do you feel that the music you composed for the main title of Roadkill, played an integral part in accompanying the audience with what they were about to watch?
— Is there a certain process you go through to ensure that the music in both the opening and end sequence best represents the sound you want to illustrate for the overall tone of the series?
Harry:
The function of opening titles music is very different from end credits music. For Roadkill, we had a different piece of music to close each episode which makes sense because, for me, at the end of a story it is all about holding people in the same space and allowing them a few seconds to reflect on what they have just experienced – so it's an extension of the score really. The opening titles is a bit more tricky, specifically for television. On the one hand, it needs to be a musical reflection of the show so that it allows the viewer a way in to what they are about to watch but, on the other, it has to sell the show and often those two things aren't perfectly aligned. Opening credits sequences for films don't have that pressure – you just focus on whether the music sets up the tone of the film or prepares an audience appropriately but with television, the dialogue often moves away from the director and over to the producers at that point and talk of "which channel…what the audience is likely to be…what time it is airing…" creeps in…so it's a different beast!
Vicky: How did you interpret what the director, Michael Keillor, wanted from a scene?
Harry:
Michael was very clear from the beginning that he didn't want underscore, in fact, he didn't want the music to follow or score the drama specifically at all: he wanted a tune and he wanted it to play alongside the visuals. "Put those interesting drones away. Give me a tune, Harry!" he would shout jovially down the phone to me. It took me a while to find what he was after – my initial offerings were still too emotionally "zoomed in", but then I realised that by ignoring the specifics of what is happening on screen we become much more aligned with the viewpoint of our central character, Peter Lawrence, played by Hugh Laurie. He is a sociopath, who is very good at pretending to care for and about those around him, but, in reality, he only cares about winning. And so, adding music which doesn't get bogged down in mirroring the emotions of a scene helps us see things from his point of view: "how am I going to manage this to make me look good?" In any event, that is all he is thinking about – an alarmingly effective way of getting ahead, which I suppose is one of the darker and more bleak questions that the drama poses: is that attitude / nature a prerequisite for success in our world?
Vicky: Can you talk a little about your role throughout the writing process? Are there any highlights for you looking back on the work?
Harry:
Seeing the smiles on the musicians' faces as they walked into Air Studios in May last year was lovely: we were still in the depths of the first lockdown at the time and it was the first session at Air for a couple of months. We really pushed hard to record this properly and I am so glad we did. Having musicians in a room with the composer and the director makes a huge difference. Being able to feedback and instantly hear the results and then keep going back and forth was a key part of the process for this score and to do that without everyone being together in a room would not have worked. I realise that this is not a very fashionable thing to say right now when we are all trying to pretend that remote working is fine, but I actually think it is a hugely positive thing to admit that for some things, it is far better to be in a room together and I can't think of a better example then making music.
Thank you Harry, for taking the time out to speak with us!
You can listen to the full OST below:
---
Next we had the wonderful opportunity to speak with Cristobal Tapia de Veer to get a deeper understanding for his work on The Third Day.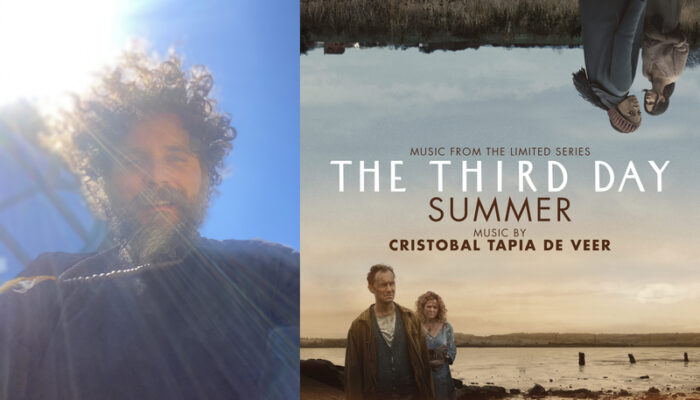 The melodies for the orchestral part I sung into my phone, while out in the forest, the Laurentian Mountains, far from civilization. I wanted to capture a sense of being lost or isolated while increasing the feeling of connecting to nature and to the subconscious mind.
Vicky: How did you come to be involved with The Third Day and what was it that drew you towards working on the series?
Cristobal Tapia de Veer:
Director Marc Munden asked me to do it. I was interested in the political subtext, mainly, the references to Brexit, Trump's America, cults and racism that were in the script.
Vicky: Understanding that this series was split into three interconnected parts, 'Summer' 'Autumn' and 'Winter', how did you interpret 'Summer' and what was the sound you wanted to illustrate for the overall tone of this, to the audience, through the story and characters in this sequence?
Cristobal:
I wanted to illustrate the dialogue between Sam (main character) and Osea (the island, a character on its own), which basically defines the main character's inner struggles but leaving it open to interpretation. What's happening could actually be happening for real, not only in his head. There is the emotional score (strings), fragile vocals, acoustic guitars, simple melodies, which connect the main character's grief and healing process to the way he imagines things… The melodies for the orchestral part I sung into my phone, while out in the forest, the Laurentian Mountains, far from civilization. I wanted to capture a sense of being lost or isolated while increasing the feeling of connecting to nature and to the subconscious mind.
Another part is the wild score, atonal and brutal, which is or could be what's actually happening in this world.
Vicky: How did you interpret what the director, Marc Munden, wanted from a scene?
Cristobal:
Emotionally, it's the only way to interpret what anybody wants, I think.
Vicky: Can you talk a little about your role throughout the writing process? Are there any highlights for you looking back on the work?
Cristobal:
I always work to get in character, so to speak. For this I experimented a lot in the forest, recording instruments or finding sounds, even the programming part was done on a laptop in the woods, as it can be an unfriendly place, certainly more adequate and conducive to creativity than a professional recording studio. That being said once that was composed, the orchestral parts were recorded in a proper studio.
Thank you Cristobal, for taking the time out to speak with us!
You can listen to the full OST below:
---
In our next interview we had the incredible opportunity to speak to H. Scott Salinas who walks us through his work on Baghdad Central.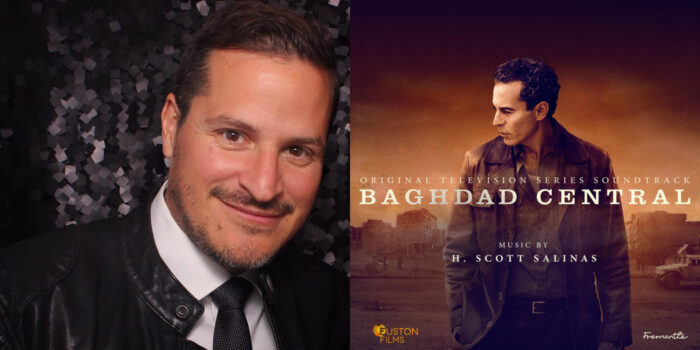 One of my favourite parts of working on this score was travelling to Ouarzazate, Morocco to the actual set of the show. …besides being a fly on the wall I was able to do field recordings on-site and capture the raw essence of the show as it was coming together.
Vicky: How did you come to be involved with Baghdad Central, and what was it that drew you towards working on the series?
H. Scott Salinas:
Alice had heard my work on City of Ghosts, a documentary that takes place in the Middle East, and reached out for me to audition through my agent at WME. For the audition, I read the scripts of the episodes and then was asked to sketch out a piece with my interpretation of what the music of the series might entail. I was immediately drawn to the tone of the scripts. While the setting was clearly important (Iraq during the US occupation), there was also this really interesting detective component which was really unexpected and piqued my interest and in turn, fueled my early creative process. In the end, my submission really resonated with Alice and the rest of the team and so luckily I was awarded the job.
Vicky: How do you feel that the music you composed for the main title of Baghdad Central, plays an integral part in accompanying the audience with what they were about to watch?
— Is there a certain process you go through to ensure that the opening sequence best represents the sound you wanted to illustrate for the overall tone of the series?
Scott:
Actually the main titles are derived directly from my original audition demo. Alice sent me two references prior to the audition, 1) a metal worker in Baghdad banging intently on a piece of metal with a mallet as he molded it into shape. 2) An old school film noir song from the 60s.
Alice was very clear that she thought the visceral essence of Baghdad coupled with classic detective music would be the perfect amalgamation for the score and would properly encapsulate the tone of the scripts. I humbly accepted the challenge and took it very seriously and low and behold I think those two references are quite clear in the main titles. The idea was that at the end of the day while the setting was crucial to the story it was also a detective story and we wanted to play on those classic tropes of mystery and the smartest person in the room uncovering that which no one else can.
Vicky: How did you interpret what the director, Alice Troughton, wanted from a scene?
Scott:
Alice was always very clear on the story, mood, and character. And she managed to capture the story so expertly that it was quite clear what was needed. The hardest part of the score was capturing the tone but since we managed to do that essentially from the outset, it was a pretty smooth process to tell the story through that filter. We always had to be cognizant to maintain the balance of the detective story which has a sort of tongue in cheek quality and the ever-increasing stakes of the story.
Vicky: Can you talk a little about your role throughout the writing process? Are there any highlights for you looking back on the work?
Scott:
One of my favourite parts of working on this score was travelling to Ouarzazate, Morocco to the actual set of the show. The team was very generous to send me out there and besides being a fly on the wall I was able to do field recordings on site and capture the raw essence of the show as it was coming together. Once I was back in my studio in Los Angeles, I was able to channel that feeling I had on the ground in the desert and utilize some of those sounds that I captured which really gave me the confidence that I was on the right track and that I was part of the creative process not just musically but as a storyteller.

Thank you Scott for taking the time out to speak with us!
You can listen to the full OST below:
---
Lastly, we had the absolute pleasure to speak with Martin Phipps about his iconic work on The Crown, season 4.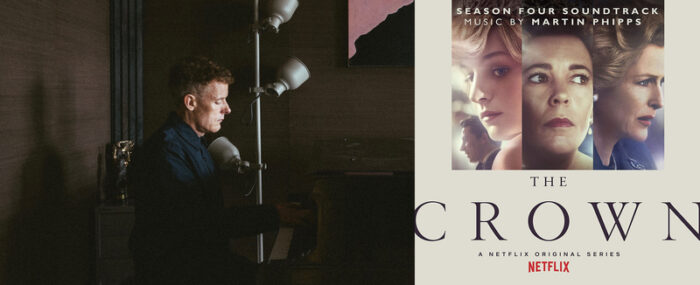 With the arrival of such strong new characters, and the shift to the vibrant 80's the action demanded substantial new material, so the challenge was to make the new season feel fresh & updated.
Vicky: How did you come to be involved with The Crown and what was it that drew you towards working on the series?
Martin Phipps:
I met with the show runner Peter Morgan shortly after the 2nd season dropped on Netflix in 2017. He told me that, with the recasting of the show in Season 3, they wanted to try a different approach with the music. A more minimal, less bombastic approach, that hit hard emotionally & really dug under the skin of the main characters. To be honest, I was sceptical about not starting a series from the beginning & nervous about taking over from Rupert Gregson Williams & Lorne Balfe, who did an exceptional job on the first 2 seasons. However Peter assured me that he genuinely wanted something different, and that he thought I was the right person to deliver that.
Vicky: Anything different, in general, about your musical approach from Season 3 to Season 4?
Martin:
Peter Morgan was keen to keep a sense of continuity. We worked hard in Season 3 to build up a new body of sound/themes, but inevitably, with the arrival of such strong new characters, and the shift to the vibrant 80's the action demanded substantial new material. So the challenge was to make the new season feel fresh & updated, while dropping in echoes of season 3 at regular intervals.
Vicky: How did you interpret what each of the directors, Benjamin Caron, Paul Whittington, Jessica Hobbs and Julian Jarrold, wanted from a scene?
Martin:
Although I loved working with all these directors, and had some great steers from them over certain moments, they were often too tied up either filming, or engaged in the long & detailed edit that takes place for each episode on The Crown, so the main overall musical direction/decisions came from Peter himself.
During the opening weeks of the shoot, I wrote him an albums worth of new themes for Season 4. His reactions were instant & visceral – broad brush strokes – and he would divide them into "Love that" "Absolutely hate that, don't let that near our show" and "Mmm not sure lets see". After that, Peter worked closely with the editors & directors about which themes went where in the episodes. Once the edit of the episodes were pretty much finished, they were sent back to me, with most of the main themes roughly in place, and I would then develop, finesse & in some cases re-record teach cue.
Vicky: Can you talk a little about your role throughout the writing process? Are there any highlights for you looking back on the work?
Martin:
The highlight of last season was getting back into the studio with some players, in the brief break in lockdown last summer. Composing for film & tv is a lonely job – most of my days are spent staring at a blank computer screen or keyboard, hoping something will come to me – and this was only made worse by COVID – so the chance to be back in the room with real people was fantastic.
Thank you Martin, for taking the time out to speak with us here at GMS!
You can listen to the full OST below:
---
Thank you to each composer for taking the time out to speak to us here at GMS about your work on each of these shows. We wish you the best in all of your future projects!