GMS Diversity & Inclusion Newsletter – Ilā Kamalagharan Interview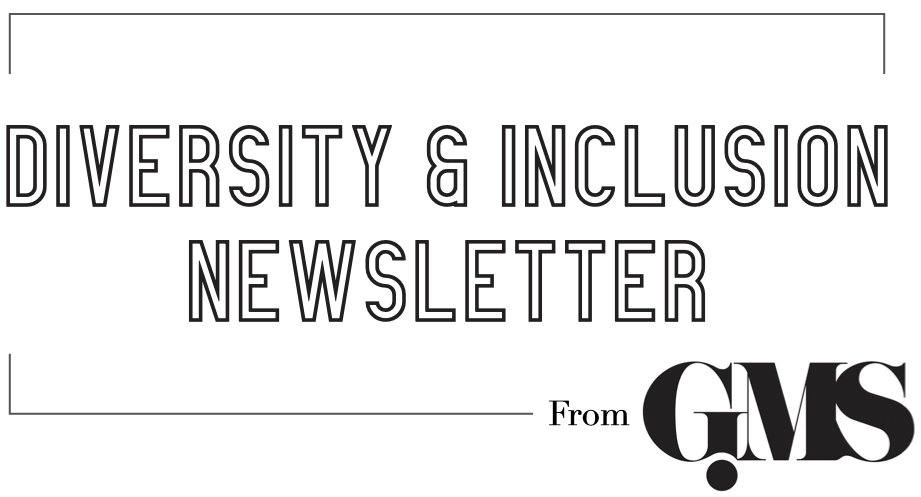 Pride Month Interview: ​​ilā Kamalagharan
This month for our D&I newsletter interview, we spoke with ​​ilā Kamalagharan, Trans+ artist, producer, vocalist, co-founder and director of London Contemporary Voices and Trans Voices, the UK's first professional Trans+ choir. They are also the creative director of Maison Mercury Jones, the first sonic branding agency focused on a fair representation of all gender identities, underrepresented ethnicities, ages+ and dis/abilities in music & marketing for brands.
Read on to hear more about how they work to empower underrepresented composers and musicians.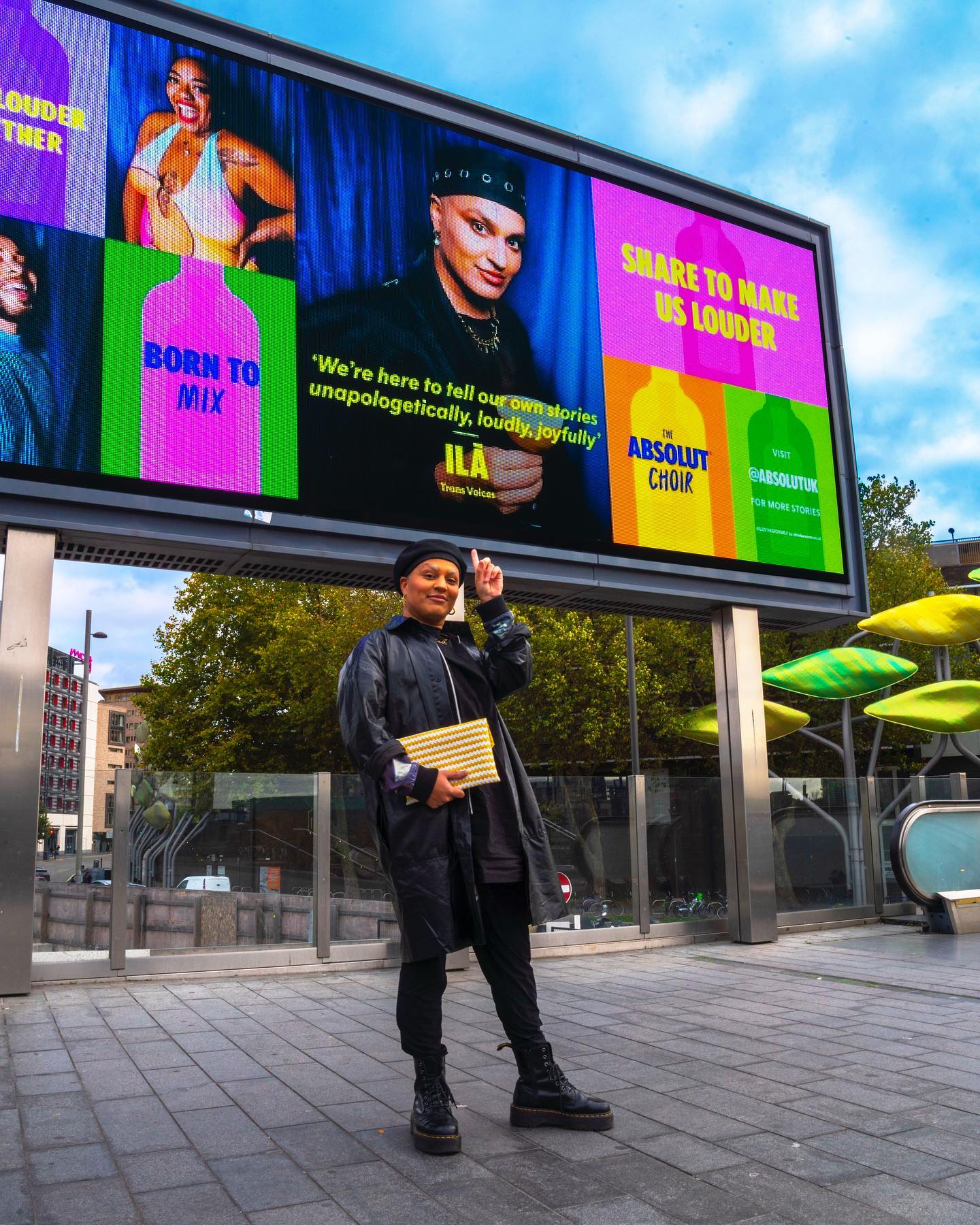 Tell us a bit about yourself and Maison Mercury Jones
We started the agency a year ago, and our mission is to work exclusively with composers from underrepresented groups and to do really exciting artistic collaborations with brands. The second prong of the agency is embracing new technologies, so all things Web3 as well. It's a real founding belief of mine that the biggest paradigm shifts in music and culture have always come at the intersection of marginalised groups meeting and creating something new together, but also how that intersects with new technologies and possibilities within music tech.
So in embracing those two things, you arrive at a place where you're going to make something that is unique, meaningful, powerful, but also helps represent those people who just don't get a look in ordinarily in the world of music for brands, which is pretty impenetrable as an industry. It's so exciting to me – we've already worked on campaigns for Absolut, created an anthem for Bosch UK's 125 year anniversary, three TVCs for Havas and created the sound of planet Mercury for the European Space Agency's BEPI Colombo Mission – and there's so much more happening we can't talk about yet.
We also have a research partnership with University of Sheffield, so as of this summer, I'll be supervising a PhD student via Maison Mercury Jones in sonic branding and AI. So feeding into those new and emerging spaces but also very much embracing the intersection of new technology and diversity.
That's very much where I'm at.
How do you think the digital future can be improved?
At the moment, there's a lot of focus on fear, and rightly so, in terms of rights, ownership and permissions, but also on agency. It's very valid but what I want to do is go into those places that are a bit scary and figure out what we want from them. Because there's a lot of possibility there as well. The more that we embrace these new technologies, the more we can actually shape them and help influence policy and decision making on how they should be and how they should serve us rather than the other way around.
It means putting the composer at the centre. If they aren't at the centre, I think a lot of things get developed that aren't really all that useful [to them] but are just great for a quirky flash in the pan, viral moment. So, there's a lot of work to do.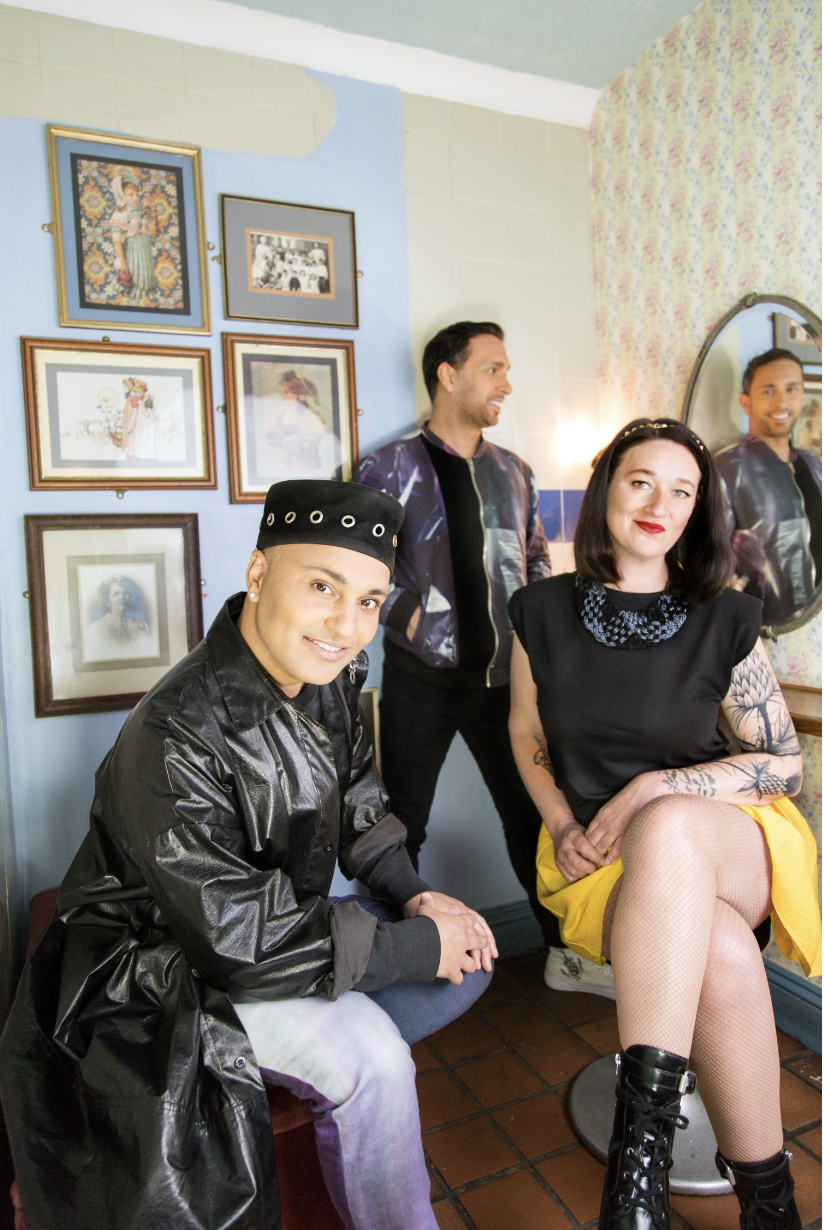 You're the first creative agency that's entirely Trans+, POC, LGBTQ+ and Female-led. Why was it important to not only work with marginalised identities, but also have this reflected in the leadership team?
We just are those people so I think it's born out of frustration and a desire for things to be better. Between us we've worked in many other places and I feel that there's quite an ingrained culture and implicit bias in terms of which composers people will work with. They're all from the same background, and often in this small bubble. And therefore the music that's created reflects that. I think it serves everybody to have more diversity in music.
There are certain things that you find yourself arguing for and I just wanted to take that out of the equation and not have internal battles constantly. When you are, say, the only person of colour in an organisation or the only queer person you find yourself trying to instigate change, but are often met with resistance or lack of understanding of why [diversity] would be a good thing or why it would be important. But also why it would lead to really great music. You're going to get music that's distinctive and unique and you're going to get something that therefore is also more ownable for a brand.
We recently collaborated with M&C Saatchi on a project for Absolut with Olly Alexander (of Years & Years). I was on the billboard for the campaign as a 'change maker' as well as working behind the scenes on the music with Trans Voices and Olly for a special campaign film. Often you go to a shoot and realise very quickly that you are the only person of colour or the only queer person in the room, and you are there as the performer and as the figurehead on screen, but everybody else making the decisions is not. Often the things that you are asked to do or asked to speak on are framed with a lens of othering, of looking at you from the outside and trying to get you to say the things that are the hit points. But one of the things that was great about this particular campaign is it was so well done and genuinely diverse behind the scenes as well.
How do you think the music industry's understanding of queerness is changing? Do you feel it is changing at all?
Yes and no. I think that queerness is acceptable in certain circumstances – when we are fabulous and beautiful. What I'm also seeing is certain brands cancelling their Pride campaigns. And so it feels like with queerness, you are always in this position of when it's fashionable and acceptable, when you fit the mould, you are brought in to support something. But when the tables turn, you are the first to be removed. This Pride season, particularly, I'm seeing a lot of good campaigns, but I want to see more. I want to see genuine support for grass roots LGBTQIA+ organisations. I want to see people really making much more of a commitment to much deeper change and legacy, and not just changing logos to rainbow flags.
What can we, the sync community, be doing to empower unrepresented creatives? 
I think it's about going beyond your own implicit biases, because we all have them. The real art of being a great music supervisor and working in sync is being able to separate yourself from your own biases, but also that your own taste is important and it does guide you. Start to dig a little bit deeper to find the things that are perhaps underrepresented in the world and find homes for those things. Challenge yourself a little bit, because I think we all have our go-to things, and I think it's hard when there is time pressure. But I think it needs to go a little bit further than that. It's not just about finding a track that works, it's finding something that works in a much broader sense. 
It's really hard for composers and musicians coming up because they don't know how to get their music heard. So the more that can be done in terms of reaching out and actually helping composers understand what they need to do to get their music heard, but also feedback and get a steer on what works and what doesn't work in sync.
Maison Mercury Jones are currently looking to expand their network of freelance music supervisors. If you are interested in working with them, please get in touch at Ila@maisonmercuryjones.com.
---
The UK and European Guild of Music Supervisors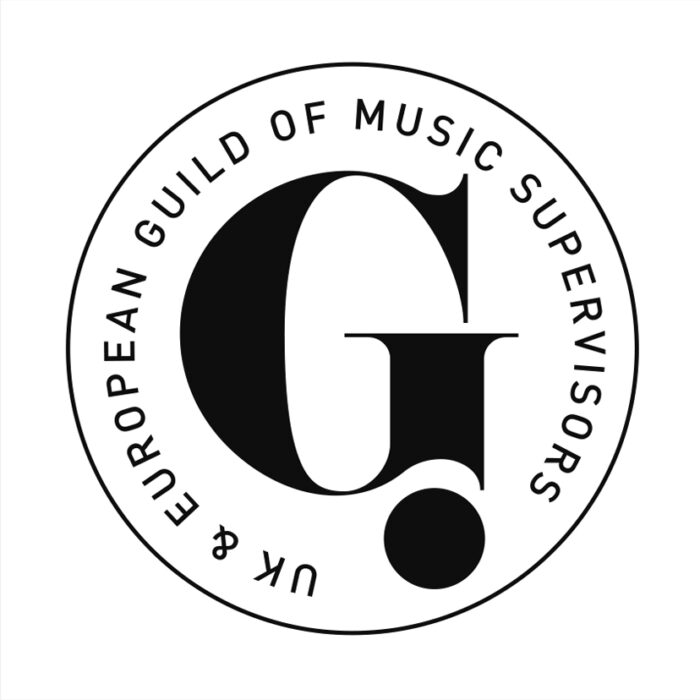 The UK and European Guild of Music Supervisors appoints Matt Biffa as President and Rupert Hollier as Vice President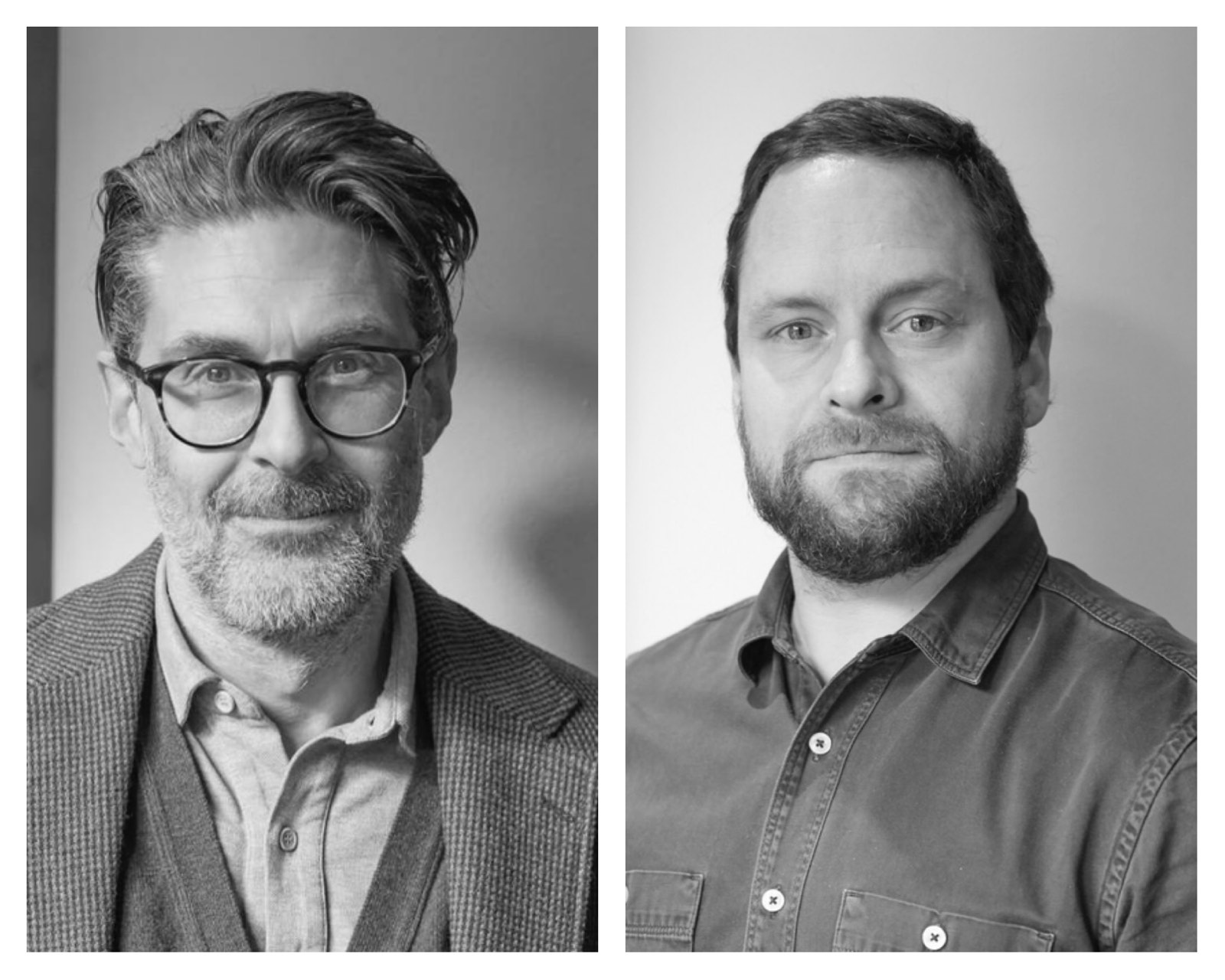 The UK and European Guild of Music Supervisors is proud to announce the appointment of Matt Biffa as the new President. He takes over from Maggie Rodford, who has been instrumental in shaping the Guild's activities and raising its profile over the past four years.
Matt has been a music supervisor at Air-Edel for over 25 years, with his most recent projects including "Heartstopper", "Sex Education", "This Is Going To Hurt", "After Life", 'Hacks", "I May Destroy You", and "The End Of The F**king World".

In 2021 Matt, together with Ciara Elwis, won Outstanding Music Supervision at the Creative Arts Emmys for their work on Michael Coel's BBC Drama "I May Destroy You".
Matt is currently a member of the GMS Senior Board and Head of the Education committee.
In his new role, Matt will lead the Guild's efforts to promote the art and craft of music supervision, support its members through the education of the value of music, the advocacy of best practice, and support for the protection of music copyright across all mediums.
"I am incredibly honoured to be appointed as the new president of the UK and European Guild of Music Supervisors, an organisation that represents the best and brightest in the world of music supervision. As the entertainment industry continues to evolve and innovate, we have seen a growing recognition of the importance of music in film, television, and other media. It is an exciting time for our field, as the world is finally catching on to what we do and the critical role we play in shaping the emotional impact of a project.

Having been a part of this industry since the mid 90's, I have witnessed first-hand the incredible changes that have taken place over the years. From the emergence of digital streaming services that has made our work truly international to the explosion of social media, the way we approach music supervision has evolved in exciting and challenging ways. However, one thing that has remained constant is the importance of taste, knowledge, and emotional literacy in our work. As music supervisors, we must be able to understand and interpret the needs of directors, producers, and audiences alike. Our ability to curate and place the perfect music cue can make all the difference in creating a powerful and memorable moment in a project.

Having won an Emmy, I am a direct beneficiary of the Guild's work. I owe a great debt of gratitude to the Guild and to Maggie Rodford whose experience and efforts have helped elevate the craft of music supervision to new heights.

As President of the UK and European Guild of Music Supervisors, I will be committed to elevating the role of music supervision and advocating for the recognition and respect that our work deserves. I look forward to working with my colleagues to support the growth and success of this industry, and to ensuring that the power of music continues to be felt and celebrated in all forms of media."

In addition, the Guild also announces the appointment of Rupert Hollier as its new Vice President, taking over from Duncan Smith.
Ru is the Creative Director of Atlantic Screen Music, and of music supervision agency, Redfive, where he is also co-founder. Ru's film and TV projects include Golden Globe, BAFTA and Oscar-nominated projects films such as "The Wife", "The Trip and McQueen", and also includes recent films such as "Living", starring Bill Nighy.
Ru is co-founder and senior board member of The UK & European Guild of Music Supervisors.
"Ever since we founded the GMS in the UK in 2016, the organisation has come on leaps and bounds, and evolved into an accepted and meaningful institution that has led the charge on the issues taken up by the committees. We are about to enter a new phase, not only due to the elections but because of the sheer number of music supervisors now in the UK and Europe, the nature of evolving production needs, which increasingly changes the profile for what a music supervisor needs to both be aware of and execute on. I want to help enable and empower this next phase, support the president as much as possible at a critical time for the GMS. Similarly, on the back of my own experience in Europe with the Sync Sessions and other outreach, I would like to further support the European GMS. I believe there is yet more important work to be done with the rights holders post Covid, and also with diversity and Inclusion, amongst the other committees, and I want to be part of that process. It's a huge honour to take on this role which I'm hugely looking forward to."
The Guild's outgoing President, Maggie Rodford, added:
"I would like to say a huge thank you to all the members of the Senior Board and GMS members whom I have worked closely with over the last four years. The work of the Senior and Advisory Boards is the backbone of the organisation and it is their input, together with the work of our tireless administrator, Raya Gancheva, that drives the work of the Guild forward. I look forward to supporting Matt and Rupert and to welcoming the new members of the various Boards and Committees. Exciting times ahead!"
Apart from Matt Biffa and Rupert Hollier, Senior Board members include:
Maggie Rodford, Duncan Smith, Carmen Montanez-Callan, Ed Bailie.
The Full Working Board members include:
Ben Sumner, Michelle de Vries, Chloe Heatlie, Bruce New, Claire Freeman, Dan Neale, Danny Layton, Ian Neil, Dominic Bastyra, Jacob Wheeler, Catherine Grieves, Sian Rogers, Laura Bell, Iain Cooke, Kadambari Chauhan, Tom Stanford.
The UK & European Guild of Music Supervisors is dedicated to raising awareness and understanding of the role of a music supervisor within the entertainment and media industries including film, television, gaming, advertising, trailers, interactive media and theatre. The Guild provides resources, education, and networking opportunities for its members.
There are several membership options available including:
Full Music Supervisor Membership, which requires applicants to have at least 4 years experience as a music supervisor and meet certain credit requirements
Associate Supervisor Membership, which is suitable for those working in supervision that may not yet meet the Full Supervisor criteria.
Provisional Membership, which is for individuals who are at the start of their supervision career i.e. studying a relevant course or undergoing work experience
Industry Membership, which is open to any individual or organisation directly or indirectly involved with sync
For further information, please visit:
https://www.guildofmusicsupervisors.co.uk/
GMS Diversity & Inclusion Newsletter – Arts Emergency Interview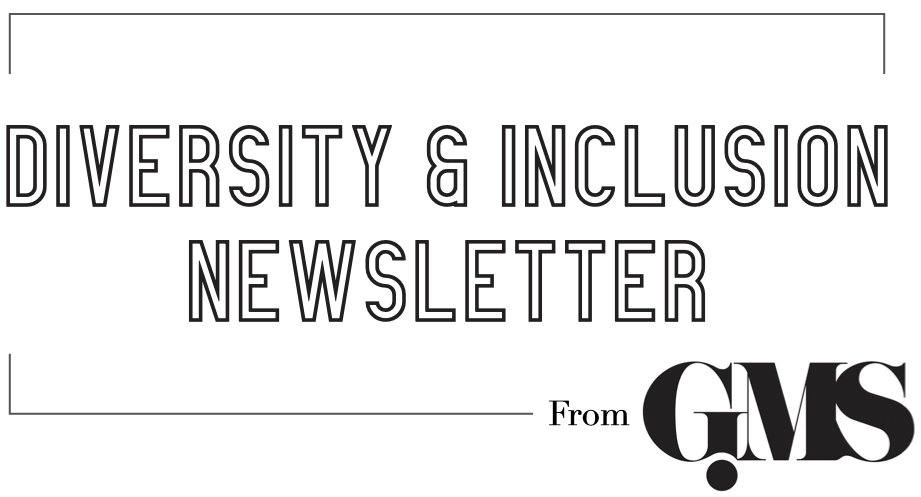 Arts Emergency Interview
This month for our DEI newsletter interview we spoke to Arts Emergency, whose aim is to help young people get a fair start in the arts and humanities. Read on to hear more about how they are making a difference, as well as how you can get involved.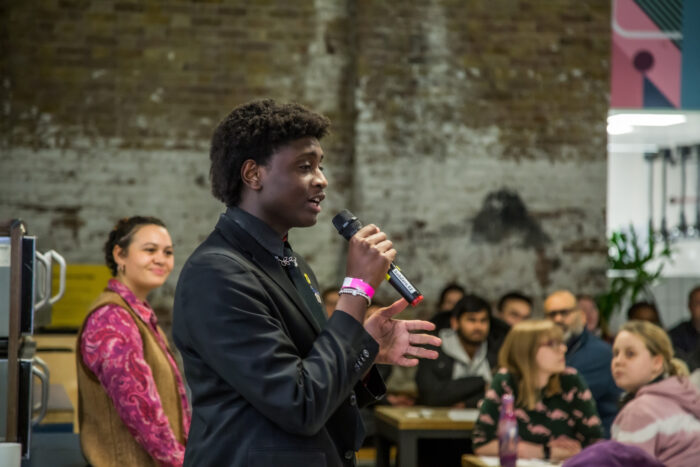 Please can you tell us a bit more about Arts Emergency and your aims?
Founded by activist Neil Griffiths and comedian Josie Long in 2013,
Arts Emergency is a social justice charity that helps young people without connections, flourish in further education and navigate their way into creative and cultural careers.
People of colour and those who are socioeconomically disadvantaged are hugely underrepresented throughout the creative industries – an industry built on the old adage "it's not what you know, but who you know". Arts Emergency aims to level the playing field so every young person, no matter their background, has the chance to pursue a future they want despite the barriers and the radically unfair and elitist society in which we live. Arts Emergency is tackling this issue by cultivating a network of like-minded people (over 8000 people so far) that acts as an "alternative old boy network" for the next generation of artists, activists and thinkers. By connecting this network with the young people we work with, doors into industries are opened, confidence is boosted and knowledge is shared.
What kind of programmes do you have available at AE?
Arts Emergency supports young people from the age of 16 until they're 26 by providing mentoring, coaching, the wish list, work experience programmes, and connecting them to a network of professionals working in creative industries. Through partnerships with venues it also offers free tickets to cultural events, a chance to talk to people working in a career that they're interested in and exclusive paid work opportunities.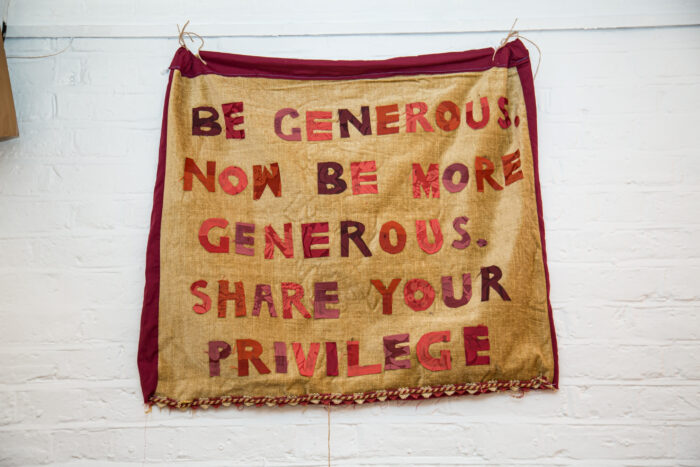 What would you say are the biggest barriers you see from young people trying to enter the arts / music?
The cuts to art subjects in the school curriculum means that learning an instrument is dependent on your postcode and family's financial circumstances. A lot of the young people we speak to who are passionate about a career in music have said they're learning how to do musical production using apps, but they're unsure of whether their DIY know-how is enough to have them consider further education or applying for jobs in the music industry. There's an expectation that young people will work for free so it's always those whose circumstances make this impossible who miss out on opportunities. Also, the creative industry often recruit from within their existing networks, basing their decisions on word-of-mouth rather than opening up the process for everyone to get a fair shot.
How can we counter those barriers?
Aside from lobbying the government to end cuts to art subjects, effective ways to counter the barriers are; opening up doors to the industry to the least represented and most underprivileged young people, offering subsidised music workshops, lessons, instrument hire, paid work experience, internships and fairly paid entry level positions. 
How can our members in the music industry get involved with AE?
The first step for members of the music industry to get involved with Arts Emergency is to Join the Network! The Network really is the core of Arts Emergency. It's a fantastic community of people who are passionate about arts and culture. They believe in a fairer future and share the view that the arts are richer when they represent diverse voices. Through a monthly newsletter Network members hear about what the organisation is getting up to, what programmes it's recruiting for and what its young people need advice on. In autumn we'll be recruiting for mentors so join the Network and be the first to hear when recruitment opens.
The second step would be to help grow the movement by telling your friends and your industry networks and by fundraising for the organisation. Next, you could consider if you can spare £5 a month and set-up a monthly donation – regular donations like this contribute massively to the effective running of our programmes. And lastly, sharing news about Arts Emergency on your social media will help spread the word even further!
---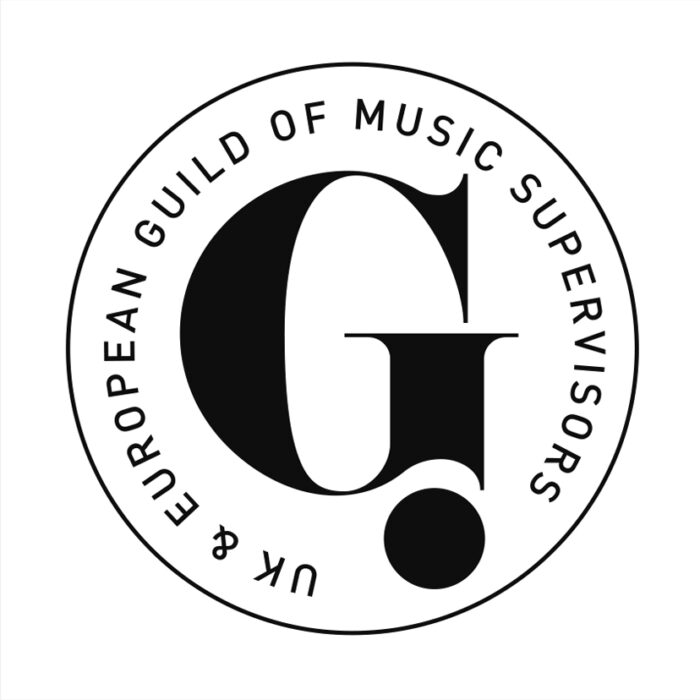 GMS Diversity & Inclusion Newsletter – GMS Internship Pilot: Filipa Borges Interview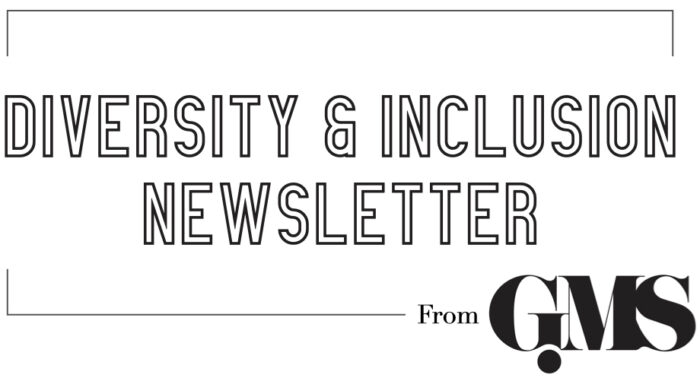 GMS Internship Pilot: Filipa Borges Interview
This month for our newsletter, we interviewed Filipa Borges who took part in the GMS Internship pilot, spending 6 months with the sync team at Globe, who financially supported the full 12 month term of the pilot at London Living Wage, before joining Leland Music for another 6 months.
She speaks to us about her involvement in the pilot, the differences between working for a major rights holder and a music supervision company, and her plans for the future.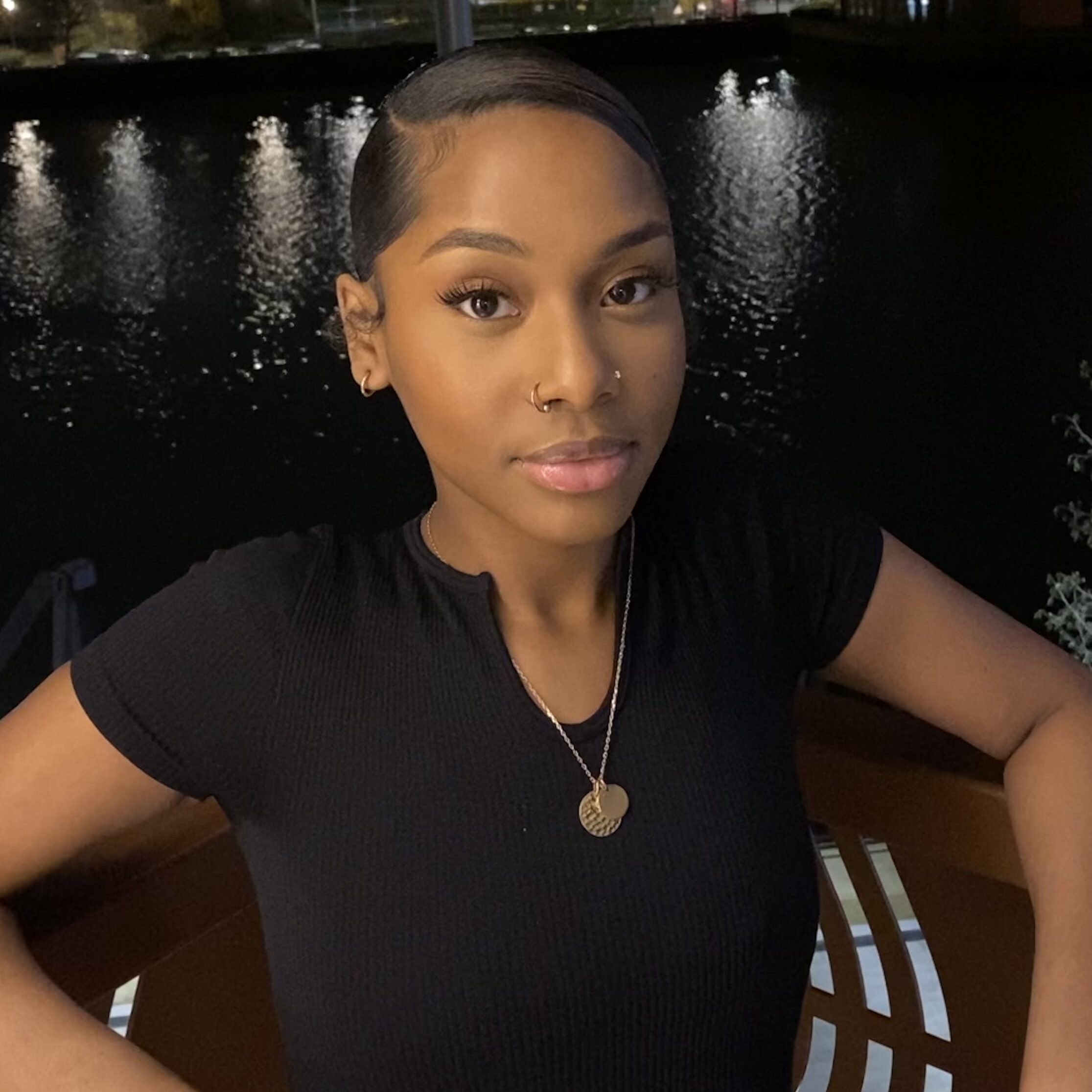 What motivated you to apply for the GMS internship pilot?
I just had my daughter in January last year and so I was still in uni and juggling things, but I didn't really enjoy my course and I was trying to figure out what I was going to do afterwards. Corporate is not really for me, I believe. So I gravitated towards the music industry, already having an interest because I went to ELAM. I was still getting emails from them as there's an alumni email system where we still get job alerts.
And then this kind of popped up. I don't know why it interested me, but then I did more research into it. I was like, "OK, this is something I can get behind". I feel like my motivation was more so because I wanted to do something that I loved and not just for the sake of money or stability. I wanted to do something I was actually interested in.
Did you know much about sync before? Did you have any expectations?
The word kind of frightened me because I wasn't aware of what it was. I knew of "synchronisation" but not much about the role at all. I guess going into it, not knowing too much about sync, I didn't really have any [expectations]. I watched some videos on the role of a music supervisor, though a lot of them were based in America, but that kind of broke it down a bit more.
How did you find the application process?
It was hard finding the time to do it as my daughter was around so what was most difficult was just finding time to do it! I tried to get support from people around me that were more familiar with the process of applying for jobs like this. So I had people helping me, prep for interviews and stuff like that. It was my first proper industry role, I always just did retail before.
Did you find that your time in retail or other previous experience gave you skills that were transferable to sync? How did you think that helped you?
I was kind of shy then, so working in retail was initially hard for me but I learned a lot of things like paying attention to detail and I feel like my organisational skills improved. So in a way, I guess some of it helped.
We know that no two days are the same, but we'd love you to talk through your average day at Globe.
I would start my day by checking my emails and seeing what's urgent, such as a music supervisor who needed audio ASAP, so I'd try to get the MP3s and the WAVs to them, whatever they needed. Replying to clients and telling them where the project is at in terms of approval. We'd also listen to new music on a Thursday and give feedback on what could work for certain projects. We'd also have social meetings on Wednesdays where we would discuss how to keep audience engagement with certain projects. There was also a lot of admin, like helping with licences and updating newsletters and calendars which I actually really enjoyed in the end.
How did your time at Leland compare to your time at Globe?
Initially there was a lot of training. It's really focused on me being given an introduction to music supervision and giving me information that I may not have known before.
And DISCO. Oh my goodness, DISCO organisation can be overwhelming, but when the correct metadata and tags are added, playlists are easier to find and so it's a bit less overwhelming. So whenever we had briefs, I'd help with the playlist and gather information on previous usage to make sure that the brands are happy.
We'd also have meetings to catch up on where we're at and what we need more support on as a team. I'd also give my opinion on the newsletter content, helping to make sure that we have good reach with people and keep up a connection with clients. I really enjoyed seeing the way that everyone at Leland connects and builds relationships. There's always a coffee in the calendar. You end up really personalising the relationships with the people that you work with.
What were some of the differences you observed between working for a rights holder and then working for a music supervisor?
[At Globe] I had to get used to being in such a big environment, especially after being in lockdown when I was a stay at home mum and not around a lot of people. I ended up speaking to people on different floors as well and there was lots of collaboration between different labels. At Leland, it was a smaller team but I really enjoyed that as well because I feel like you can get more 1:1 time with a lot of people, so it makes for a more personalised experience.
What have you found most challenging in terms of the work but also as part of the pilot as a whole?
It's been very hard juggling it with being a new parent, but it's been worth it at the same time. I've learned a lot about time management and just preparing myself for the work day. I've had really good conversations with everyone in terms of how they've been able to get through their challenges. So I haven't had too many times where I've been without advice, I wasn't left in the dark.
Sometimes I do get imposter syndrome and sometimes you really have to motivate yourself. I've started writing down the things that I've been able to do so far though which has helped me find the areas that I may have gaps in. You really have to be someone who's proactive and driven.
What's been the most rewarding part of this process?
I think finding people that I still talk to now. At Globe, there's Renee (Creative Licensing Coordinator – Film, TV & Games) – she was amazing. She'd help me out even with minor things. So I think building connections that exist outside of work has been a highlight. I would also say a highlight at Leland has been me being able to bring my existing skill set over and develop it. They're all super open with advice and keen to help me get further.
What are your views on diversity within the sync community? What do you think our community does well and what do you think could be better?
When I first did my interviews, I was really happy to see that two Black women were interviewing me because I'd never had that before. I was a bit scared going into it and I didn't want to expect anything so I went in with an open mind. Seeing Renee and Ricole (Creative Sync – A&R Manager, Globe) on the team made me feel a lot more comfortable because I feel like seeing yourself in these spaces does really help. And not just that, but also being able to talk to them and share experiences. I definitely want to keep advocating for people who look like me to get into these spaces.
I do feel like there's more that can be done for parents, especially younger ones. There are a lot of young parents who are put off from pursuing what they want to do because a lot of industries don't really promote what support is available.
Do you have any general advice for future applicants?
Don't think that you know everything based on the research you've done. I said it in my interview too – at all stages of your life, you're a student and there's nothing that you can't learn. Be open to all the information that's around you. What an exec says is not more important than what somebody beside you says – every point is valid. So be respectful to everybody at every level and network across.
Keep track of the things that you're learning, it's so important. But also keep track of what you have knowledge of. Ask all the questions that you need answers to, whether you think they're silly or just blatantly obvious.
Lastly, I'd say, enjoy the internship and take advantage of your surroundings by putting yourself forward for opportunities.
What's next on the cards for you?
I'm going to Manchester. I don't necessarily have anything lined up yet, but I'm hoping to still be involved in music there. I'm hoping to connect more with people who are in and around the music community there. If something that I want to do is not available, I'll not let that discourage me, but my aim is to just keep building community and helping in any way that I can.
---
What You Can Do
If you are a sync department or music supervisor and are interested in taking part in running a GMS Internship program or if you'd like to connect with Filipa, please email diversityandinclusion@guildofmusicsupervisors.co.uk
---
The UK and European Guild of Music Supervisors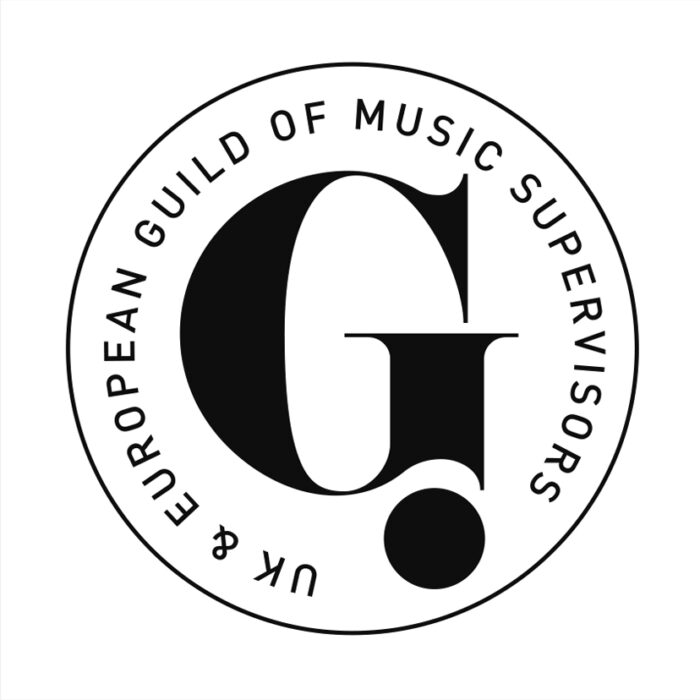 GMS D&I COMMITTEE NEWSLETTER – Parenthood in Supervision & Sync
---
By The Diversity & Inclusion Committee
---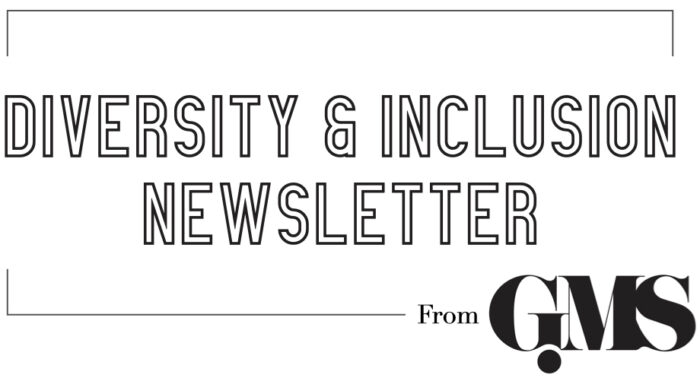 ---
This month for our newsletter we wanted to take the opportunity to reflect on the experience of parents and carers in our sector, and more widely in the music industry. It is a near-impossible balance of caregiving, long hours, evening gigs, expensive commutes and more. Moreover, the inequality gap continues to widen for anyone unable to share caregiving responsibilities, or without the funds for increasingly expensive childcare.

So what is our industry doing to make music an accessible career for anyone and everyone who wants to pursue it?
Parents in Performing Arts (PiPA) was founded in 2016 for exactly this reason. PiPA is a research-driven movement whose studies reflect that those with caring responsibilities are fundamentally disadvantaged, whilst demonstrating that integrating this segment of the workforce improves any artistic organisation's creativity and productivity. Their research flags issues such as: money struggles for parents; careers in the arts being sacrificed; families being forced in to gender roles; an appetite for shared parental leave; as well as a lack of support and training for those who have to change roles when returning from parental leave.
It's also a mental health issue. As I'm sure many people can relate to, PiPA's 2021 report showed that 8 out of 10 respondents with caring responsibilities reported significant stress during the pandemic.

---
The parents we spoke to echo these challenges. One parent said:
"I have a 9-year-old. I pay for afterschool club until 6pm costing a parent approx. £75 per week for full time, working 10am-6pm. To do this I need to arrange for him to be collected at 6pm from someone for me to collect him from them, every day. If I work 9am – 5pm there is breakfast club, with the hope to be able to drop him and get to work on time, but also pay for teatime doubling that figure (so you better have a good paying job!).
Without private childcare (paying everything to work) a supportive network ([who] don't have a life themselves) or a flexible workplace (one in a million, after all we chose to have kids, right?), arranging childcare as a mum with a job is another job[.] But if you don't work you are able to access free childcare, free school meals, healthcare benefits, bills paid for, money every month, more time with your kids, less mum guilt and a network that doesn't think you['re] neglecting your children or taking the piss.
Working mum = "Neglectful to your kids, Needing too much at work"
Stay at home mum = "Sponging off the system, Get a job"
Either way you're going [to] be made to feel like a waste mum, just pick your poison."
---
And it's another job that costs A LOT of money (on average, £7,000 to put a child in nursery part-time in 2022 as per statistics by charity Coram in their Childcare Survey 2022) and is increasing all the time.
This is accentuated by the fact that PiPA's first ever benchmark report in 2018 (across the arts) shows that caring hits earning ability, with carers earning overall £3,000 less a year than non-carers.
So how can decision-makers make a difference? Certainly "flexible working" has become a popular catch-phrase, but we cannot assume that it's a one-size fits all.
Clearly, guessing what might be useful for parents in general isn't the answer. So let's ask our employees, managers, interns, board members or colleagues what would be useful to them, in order to make the most informed decisions and offer truly useful flexibility.
---
One Sync and Music Supervisor Intern to whom we spoke said:
"In my case, working from home with a child is not a solution nor is it a sustainable option. Instead, I believe companies should look at providing services such as childcare i.e. a crèche within the workspace; financial aid for childcare, a flexible working route when returning from maternity leave, counseling, subject to what each parent requires and the company is able to provide. The postpartum recovery is a long road which needs to be acknowledged."
---
Furthermore, these provisions would help parents and carers of all genders. Unfortunately, we often see maternity/paternity leave stuck in an out-dated, problematic rut. Companies either don't provide employees with long enough leave or enough pay to be able to make it feasible, in turn perpetuating traditional gender roles and forcing a drop-off of talent after children. Often people aren't clear about shared parental leave or what's available to them, but even then, if you're freelance (which includes a fair amount of our supervision sector), then currently you aren't eligible for SPL. (Read more on Olga Fitzroy and UK Music's campaign pre-pandemic and stay tuned for progress). Better parental leave for all can help split the caring responsibilities, allowing for more equal decisions between parents to pursue their careers as they wish.
---
For example we heard from a father at BMG:

"At the beginning of the year BMG introduced a new parental leave policy which I'm very proud of: all parents now get 6 months leave at full pay. This is of course brilliant for new mums but also for the other parent who will get more time with their new baby and support the mother in her career. I will be taking advantage of the policy this year and it's been brilliant to have the full support of BMG in going on leave for 6 months as a Dad. I believe this is pretty rare in the industry (or generally) and hope it becomes more common in the future as businesses realise that it will help them retain amazing talent."
---
So why don't we see more on-site nurseries with discounted rates, or company salary sacrifice schemes, or discounted back-up childcare for a certain allocation of days per year? Sure, there would be insurance and admin to sort to set this up, but no more than what the industry is used to, running billion-dollar international businesses. Hopefully by supporting a broader spectrum of people and backgrounds to Board/Senior Management level, more organisations will start to prioritise efforts towards these solutions.
---
What You Can Do
If your organisation is looking to learn or provide better support, PiPA has distilled its research in to their Charter Programme and Toolkit, a framework that provides participating organisations with practical tools, resources and policies including case studies, sample budgets, guides and practical resources in order to implement family-friendly working practices.
Organisations can join the PiPA Charter Programme, which provides tools, resources and policies to start to implement family-friendly working practices.
If you or your company are interested in finding out more, visit https://pipacampaign.org/
---
The UK and European Guild of Music Supervisors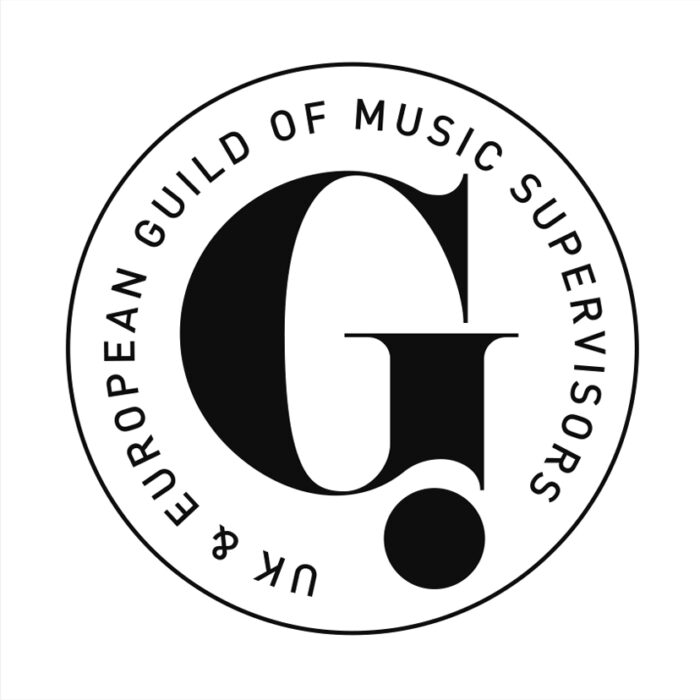 GMS x Ninja Tune: Exclusive Live Showcase
---
By The GMS Team
---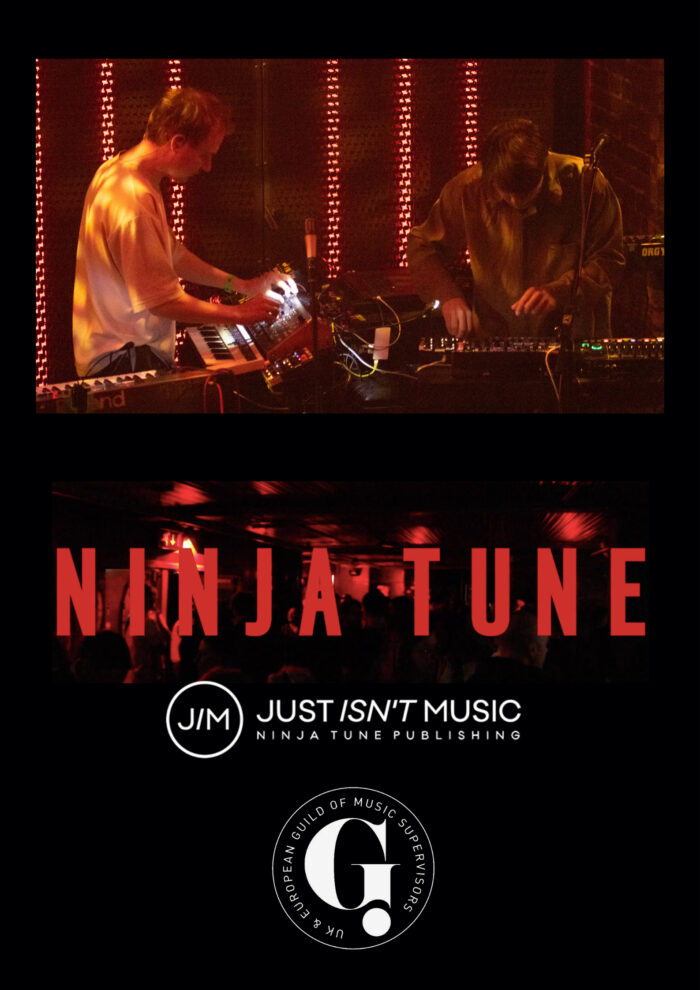 ---
On May 4th the GMS x Ninja Tune Exclusive Showcase took place at the iconic Fabric in London.

The audience was treated to tasty food, lots of drinks, a special playlist of unreleased music from some of Ninja Tune's biggest artists, and life performances from TSHA, Weval, Working Men's Club that got us moving all night. While James Heather captivated everyone with his beautiful piano performance, for which the room went completely silent.

We would like to say thank you to Ninja Tune and Just Isn't Music for collaborating with the GMS, for organising this special event, and putting together such a great line up of artists and music.

Thank you to everyone who joined us for a night of great fun and brilliant music. We hope to see you all again very soon!

Those of you who couldn't be there, this is what you missed out – "Ninja Tune x GMS After-Video"
---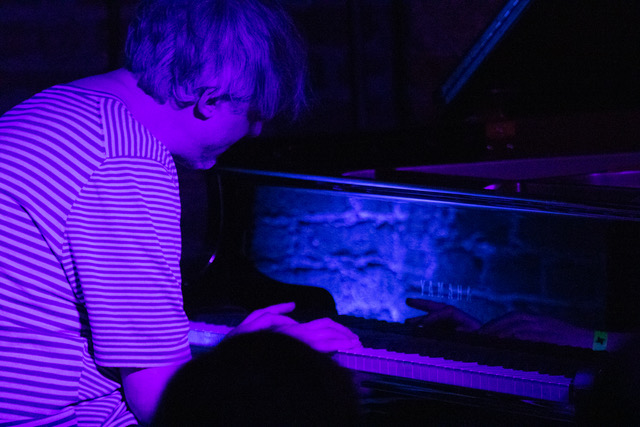 ---
Meet The Performers
James Heather: Inspired by Ludwig van Beethoven, Claude Debussy & his neighbour's Acid House radio show, composing on piano became a passion. His art takes as much from electronic music in sensibility & post-rock in its meditative builds as it does its classical & jazz grounding. Heather is one of the new school set of 'post classical' artists flourishing and standing out in the wake of the wider public's overdue but now burgeoning relationship with this varied genre.

TSHA: Hotly tipped by everyone from Annie Mac, Zane Lowe, Bonobo and Gorillaz to Billboard, NME, Crack, Mixmag and DJ Mag, TSHA is rapidly emerging as one of the most exciting talents coming out of the UK. Her recent EP "OnlyL'' showcased a confident creative who is constantly developing and refining her own distinct feel and sound.

Weval: The duo hail from Amsterdam, where they have been cultivating a unique sound that balances high energy electronic funk and emotive synth arrangements with bold, beautifully composed melodies and songwriting.

Working Men's Club: A synthpop band that combines synth-rock, Krautpop, jolting dancefloor energy and the sonics of Cabaret Voltaire. Their music takes you on a journey through variety of sounds, eras and genres.

Listen to the GMS x Ninja Tune playlist
GMS D&I COMMITTEE NEWSLETTER – Michael Roberts, BCE Interview
---
By The Diversity & Inclusion Committee
---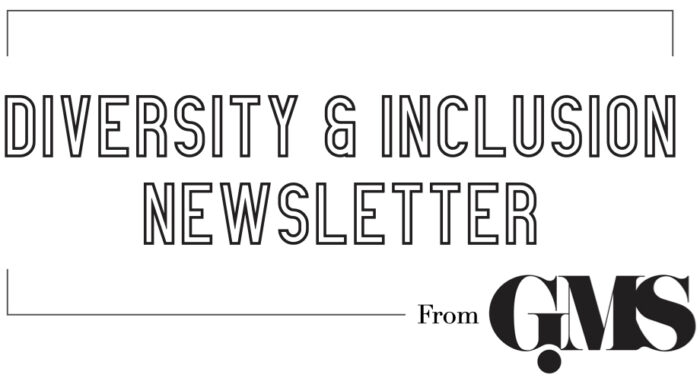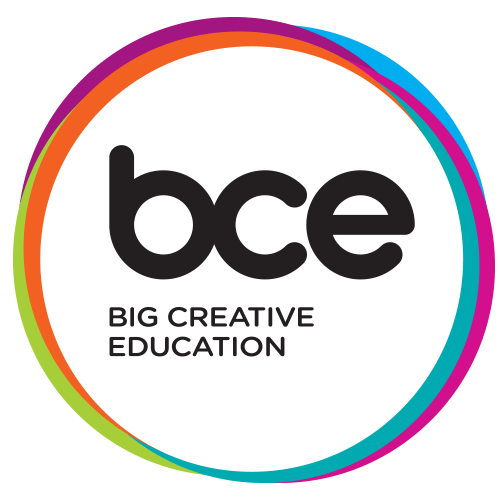 ---
One of the GMS Diversity and Inclusion committee's aims is to improve opportunities and access to careers in music supervision and sync. We all know that without experience or knowledge of the sector, the music industry can be alienating and routes in, elusive.
Big Creative Education (BCE) are trying to change that, with their mission to; develop talent, transform lives and create careers in the creative industries.
Founded by Alexis Michaelides in 2000, BCE is the largest creative college in East London, providing education and vocational pathways to aspiring creatives of all ages and stages. We spoke to Michael Roberts, Apprenticeship and Traineeship Employer Engagement Manager at BCE, to hear more about how BCE is equipping students through its programmes, and what more can be done to make a difference.

---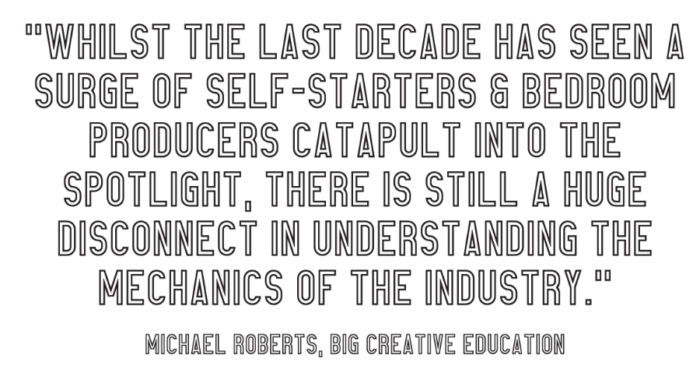 ---
As an overview, the BCE umbrella encompasses a variety of programmes, including; Academy (BCA), college and training campus (BCT), independent school (BCIS) and co-working space (Creative Works). The BCE courses, including Media Film/TV and Music Production among others, are aimed at people 16-17 upwards, with academy students achieving a 97% vocational success rate and many learners progressing on to university or apprenticeships.
Mike quotes some of the statistics we are still seeing in the creative industries: "According to a DCMS report, the creative industries accounted for 5.9% of the UK's economy in 2019, contributing an estimated £115.9 billion. In 2017, a GLA Creative Industries report highlighted that 95% of London's Creative Workforce were from advantaged socio-economic backgrounds, with a mere 5% sitting outside this group. As an organisation that champions diversity and inclusion, this is a stat that needs addressing urgently."
So working with the next generation of the music industry, what does BCE see as some of the biggest barriers to entry?
Mike reflects: "The music industry is incredibly competitive and fast paced, so it takes a certain type of resilience to carve out a successful career. Whilst the last decade has seen a surge of self-starters and bedroom producers catapult into the spotlight, there is still a huge disconnect in understanding the "mechanics" of the industry. A lack of awareness from aspiring creatives on the multitude of roles in the music industry, coupled with the challenges employers face to engage hard-to-reach talent, results in a wave of untapped potential. Historically the music industry trades on 'who', as opposed to 'what' you know, which often present barriers to entry, not to mention the very delicate
subject of 'cultural fit'."
However, they are working hard alongside employers to counter some of these barriers.
"The earlier a company establishes a connection with pipeline talent, the easier it is to identify synergy, mutual aims and objectives. BCE works with employers to develop entry-level roles, mentoring opportunities, trainee and work experience placements and industry panels. Companies with the ability to host workplace tours, masterclasses and/or cultivation events can offer invaluable insights to the industry and its demands. In return, organisations are able to gain an edge over the competition with regards to accessible talent, reach and audience following."
---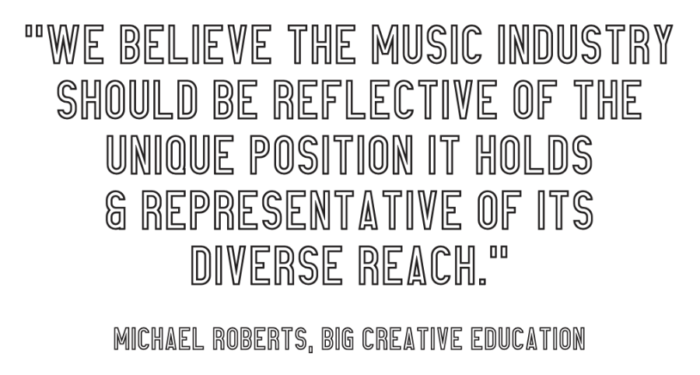 ---
Moreover, Mike highlights that diversifying entry-level routes in to the industry could contribute towards the bigger picture of greater representation.
"Music as an art form meets few barriers with regards to consumption, and is embraced by audiences far and wide from multiple backgrounds. We believe the music industry should be reflective of the unique position it holds and representative of its diverse reach. Equal access must be demonstrable at both ends of the work-force, entry-level and senior leadership. In many cases, accessibility starts with awareness. There are already some innovative programmes that focus on bridging gaps between
demographics and widening participation. The Royal Albert Hall's Young Producer Scheme is a brilliant example of one approach to this. Through the development of similar schemes by more companies and connecting with talent earlier, the music industry can make great strides in trying to improve equal access."
Mike comments that "the creative industry has been incredibly adaptive in the face of a global pandemic and promises to remain a valuable asset to our economy. However, there is progress to be made if the industry is to be more reflective."

Some of BCE's aims on the road to supporting this progress include:
New employment opportunities in-line with emerging technologies and ways of working
Innovative programmes that raise awareness, participation and attainment
Collaboration between corporates, SME's, education providers, charities and local authorities
Grant funding for creative entrepreneurs
Bespoke creative programmes that tackle social issues
MORE LIVE EVENTS!
It's true that the music industry in particular utilises internships for entry-level roles, but BCE are advocating for the benefits of apprenticeships and how they can be successfully implemented for both employer and employee.
"The opportunity to develop solid employability programmes for the music industry is vast, yet it still feels as if we have merely scraped the surface… Whilst our apprenticeship provision is effective with proven success, it is not utilised to the degree it should be. We are striving to be the training provider of choice for creative industry placements and urge more companies to connect, large and small."
BCE have already supported the likes of ITN and CSM with apprenticeship programmes, helping them access hard to reach talent, which they'd like to roll out even further.
---
What You Can Do
Outside of apprenticeships, there are several other ways in which organisations and experts can actively support and inspire. For example:
Bespoke apprenticeship opportunities
Traineeships and work experience
Joint ventures, partnerships and events
Contributing to industry briefs
Mentoring students
Delivering a masterclass
Networking
Visiting campus
If you or your organisation would be interested in exploring any of these opportunities with BCE, please feel free to reach out:
www.bigcreative.education
michael.roberts@bigcreative.education
0203 873 5800 / 07479 097 949
---
The UK and European Guild of Music Supervisors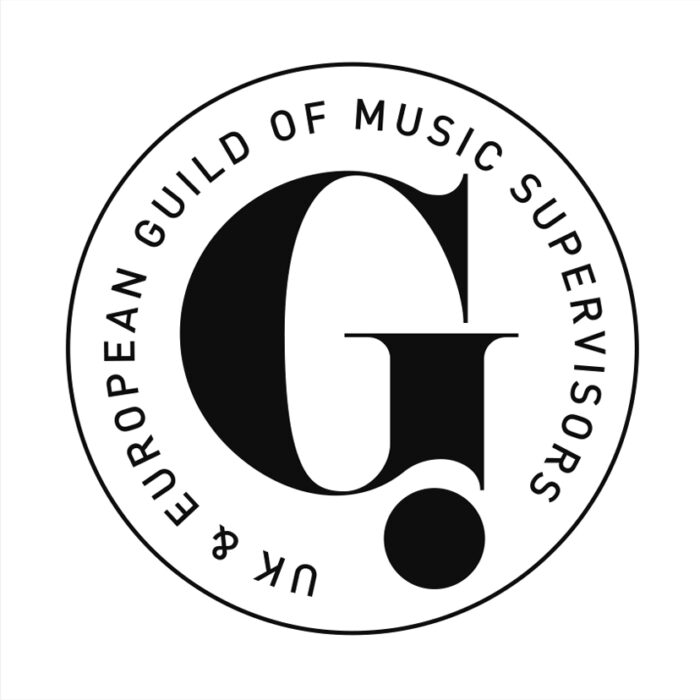 GMS D&I Committee Newsletter – Roger Wilson, BLiM Interview
---
By The Diversity & Inclusion Committee
---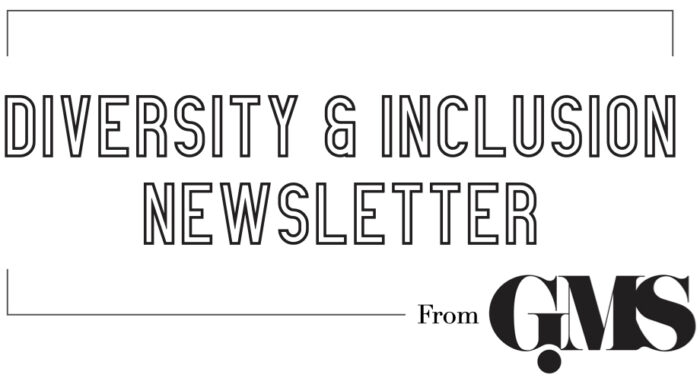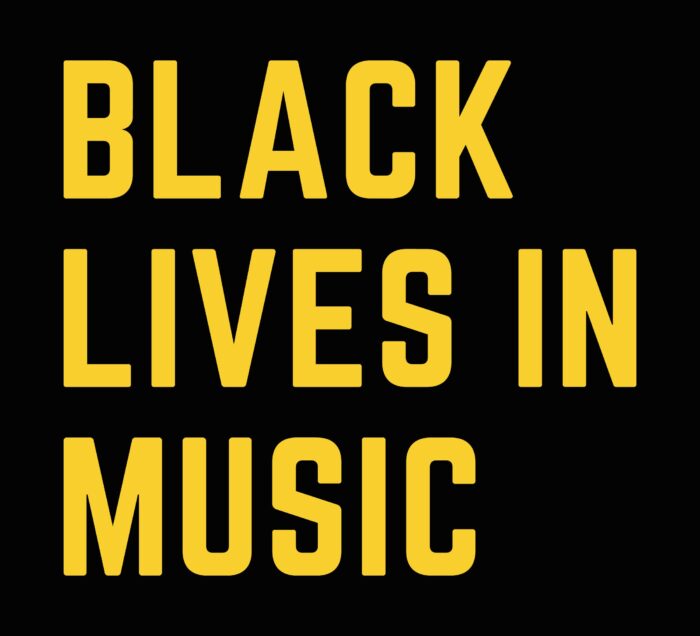 ---
After partnering with Black Lives in Music this year, the GMS recently ran two invaluable anti-racism workshops for its members, led by BLiM Director of Operations, Roger Wilson. Roger has many years of experience on both sides of the stage as a musician, educator, tour manager and administrator, and runs BLiM alongside Chief Executive Charisse Beaumont.
Last month also saw the release of the first ever BLiM survey report, 'Being Black In the Music Industry', understanding the issues of diversity in the music industry. Roger kindly shared his time with us to reflect on the report findings and what it says about the music industry at large.
---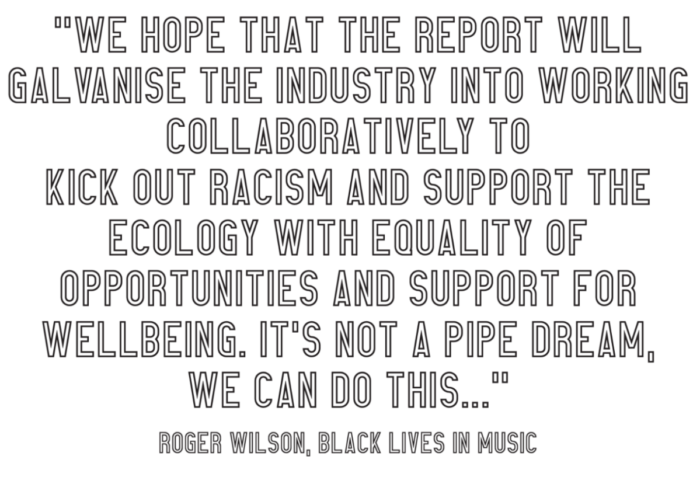 ---
BLiM have released the results and findings of their survey which set out to capture data on the experience of music industry executives and creators.
The evidence is irrefutable: "…near two thirds, (63%) of Black music creators that have experienced direct / indirect racism in the music industry and the nearly ¾ of respondents (71%) that have experienced racial microaggressions. 35% of Black Music creators have felt the need to change their appearance because of their race / ethnicity, rising to 43% of Black women." (Roger)
As Roger emphasises: "To be clear, I do not believe these stats and facts are surprising to Black people – the report confirms that this is the experience for the majority of Black people in the industry."
And we need to do something about it.
When asking Roger about their hopes for the impact of the report, he continues: "As my esteemed colleague, friend and BLiM co-founder Charisse Beaumont would say; data rules supreme. Data gathering underpins a key part of the BLiM model. There will be more reports on the Black experience but also on corporate efforts to diversify. These will provide opportunities for benchmarking progress and to give us a better understanding of the direction of travel, year on year.
"…[We] hope that the report will galvanise the industry into working collaboratively to kick out racism and support the ecology with equality of opportunities and support for wellbeing – it's not a pipe dream, we can do this, but we need to be brave, both individually and collectively while working together."
It only takes reading Caroline Criado-Perez's book, 'Invisible Women', to reflect on the impact that a lack of representative data can have on societal infrastructures and decision-making, so let's make sure these stats do not go unheard. This intersection of race and gender is also reflected in the statistics.
Roger: "Looking at the orchestra sector, in 1970 4% of the population of the world's professional orchestras were women, this rose to 12% in the early 80's and now currently stands at over 40%. This direction of travel is thanks to a concerted attempt to address gender inequality in the classical sector. We need to adopt the same approaches to supporting Black women in the industry. We need to be honest about where we are with the intersection of race and gender – evaluate, acknowledge, discuss and act. The sector needs to provide transparency in data on pay as a way to start addressing the issue of pay disparity."
Moreover, the pay statistics in the report reveal that: "White music industry professionals earned more than Black professionals for their work within the industry pre-covid (£2,459 vs £1,964 per month). Black female industry professionals earned £1,811 per month compared to white women industry professionals who made £2,270 (£459 more per month) pre-covid."
So how can we as an industry make a difference?
Amongst many projects, Roger comments on BLiM's involvement with the PRS Foundation, through which BLiM has "helped young musicians with performance opportunities, unemployed talented people of colour to get exciting jobs, organisations to recruit a diverse team at governance level and we have supported individuals with their spiritual and pastoral needs – they're all success stories!"
---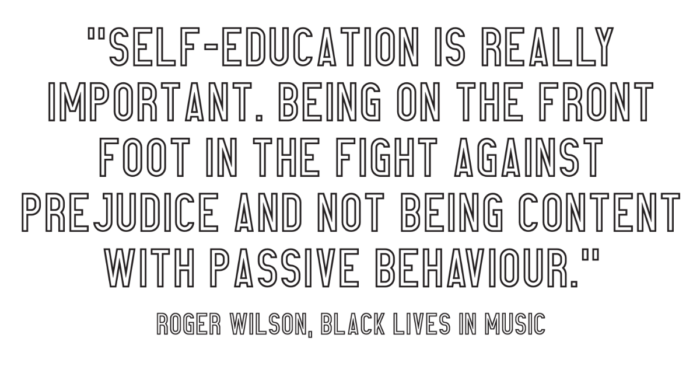 ---
Moreover, BLiM held round tables inviting initial responses from the industry, which they feel have been positive.
"In terms of informing our future vision and aims, I think it's safe to say that the warmth in the room has given us real encouragement to dream big and aspire to help our industry colleagues to bring real and discernible change in the industry."
As a starting point for progress in the next five years, Roger outlines just a few of their hopes for the industry:
An industry-wide acknowledgement that the community is not representative.  
An honest approach that starts with discussion and leads to change.  
A support system for mental wellbeing for all but including bespoke support for Black people who suffer disproportionately with issues of mental health in the UK.  
Better investment from the industry in grass roots opportunities for everyone.  
Equal pay regardless of colour, ethnicity, gender, sexuality.
So where can we go from here?
Roger: "Self-education is really important. Being on the front foot in the fight against prejudice and not being content with passive behaviour."
---
What You Can Do
If you're interested to know how you can get involved, please reach out to the
GMS Diversity & Inclusion Committee at diversityandinclusion@guildofmusicsupervisors.co.uk

For mental health resources and therapy: Black Minds Matter
---
The UK and European Guild of Music Supervisors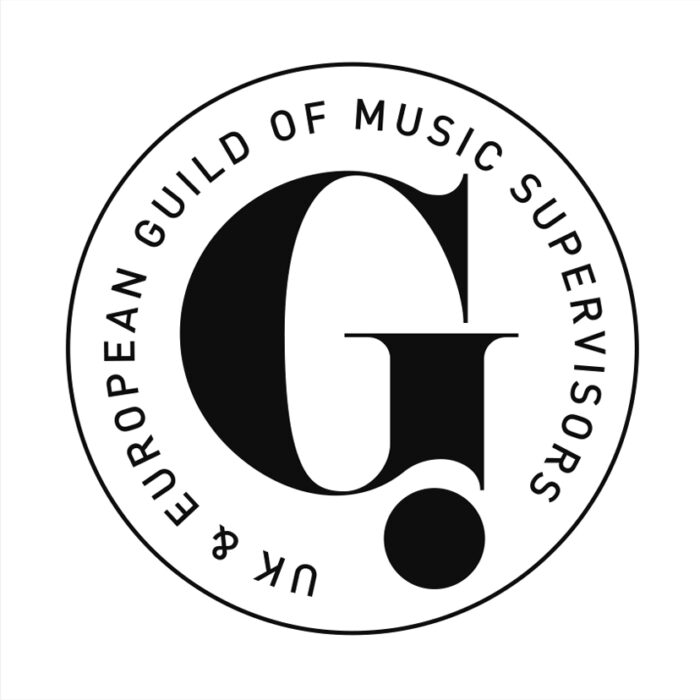 A Discussion with Open Up Music: Opening up music to young disabled musicians
---
By The GMS Team
---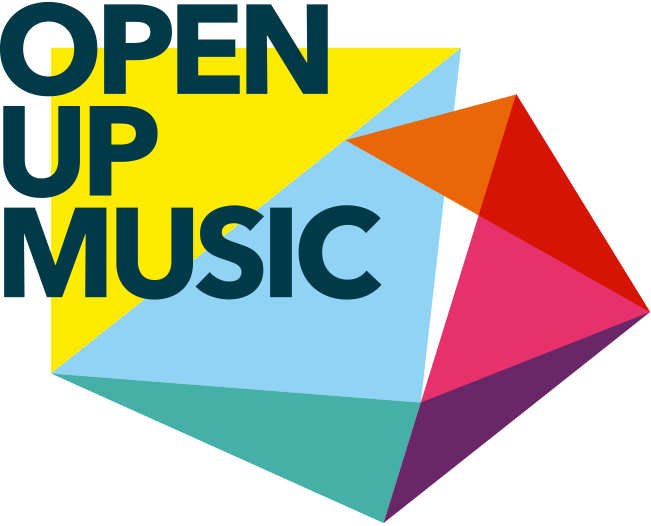 ---
This month we had the wonderful opportunity to speak with Open Up Music to discuss their organisation further, we touch on initiatives, accessibility, Open Orchestras, The National Open Youth Orchestra, Clarion and More.
Open Orchestras helps special schools set up accessible orchestras so that hundreds of young disabled people get first access to music education every year.
– Can you tell us more about what this entails and how you started developing this?
We initially piloted Open Orchestras in 2013-15. At the time, there was a clear lack of ensemble music-making opportunities for young disabled people. Most mainstream schools had a school orchestra. None of the special schools we spoke to did. Fast forward to 2021 and Open Orchestras is behind the largest community of inclusive youth orchestras in the UK. We work with special schools, Music Education Hubs and arts organisations to create equal opportunities for young disabled people to learn an instrument and "be part of the band". By the end of their first year in the programme, most Open Orchestras are ready to share their music. That first performance is often a revelation for everyone on stage and in the audience!
What Open Orchestras does is create a space for music as a creative subject – not just therapy. Through the orchestra, we introduce weekly rehearsals, train and mentor staff to work with a diverse group of musicians, also sharing teaching resources and adapted music that every young person can play. For previously isolated young people, this could be their opportunity to shine and through music, make friends. Some musicians play acoustic instruments, others accessible instruments – such as the Clarion, our innovative electronic instrument that can be played on iPad or PC with any part of the body.
Once their orchestra is established, schools can run it sustainably year after year – the oldest has been with us since the beginning. This year, there are 41 Open Orchestras around the country, each supporting 8-18 year old disabled musicians to make their own music, play independently and expressively. Open Orchestras is also a community that's really supportive, and endlessly creative. Because our repertoire comes in "building blocks" that can be arranged flexibly according to participants' playing styles, no two orchestras will play our music the same way!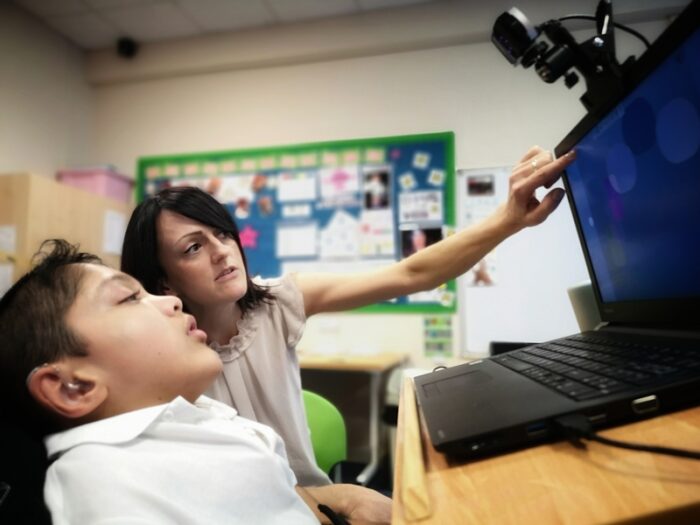 The National Open Youth Orchestra (NOYO) is the world's first disabled-led national youth orchestra. It pioneers an inclusive orchestra model where talented disabled and non-disabled musicians rehearse and perform together.
— Perhaps you can touch on the NOYO and Friends event discussing this?
"I like the word influential to describe NOYO because there aren't other orchestras, youth ones, who are as passionate about showing disabled people can play on the same stages as non-disabled people." Holli, NOYO harpist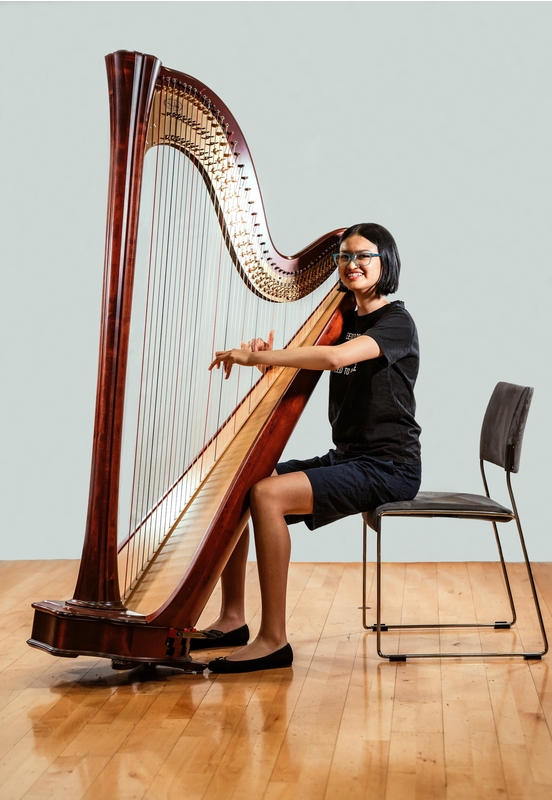 We launched the National Open Youth Orchestra in 2018 to provide a progression route for talented young disabled musicians. Through it, we're hoping to create the conditions for them to shape not only their own future, but also the future of orchestras.
At the heart of NOYO are partnerships with leading arts organisations who deliver NOYO regionally: Bristol Beacon, Barbican, Guildhall School of Music & Drama, Bournemouth Symphony Orchestra, Midlands Arts Centre, B:Music and Services For Education. Together, we've started building this ecology of organisations working collaboratively to create accessible opportunities in music.
In the coming years, this ecology needs to grow and engage as many music organisations as possible, so that young disabled people nationwide:
Have equal opportunities to learn a musical instrument, acoustic or electronic
Can develop their musicianship through a range of programmes at different levels
Have the option to pursue a career in music
We hope you can be part of this ecology. A starting point could be joining us as a guest speaker for a "NOYO and Friends" session. They're informal Zoom get-togethers for NOYO Musicians to find out from the professionals about working in music. Past guests have included Mark Bowen from the Idles and Lloyd Coleman from the Paraorchestra … Please email our Pastoral Support officer if you'd like to take part ben@noyo.org.uk.
We understand that Open Up Music has also developed the Clarion. an innovative accessible instrument that can be played expressively with any part of the body, including eye movement. An incredible development! –How did this idea come to be? I noticed that this also is used through the Open Orchestras, when did you realise or decide this was something you wanted to share further and develop into an application? How does this help disabled musicians?
Conventional instruments can be disabling due to their shape, size or the need to bow, pluck or blow them. Clarion was developed with young disabled people and their teachers to remove those barriers. Available on iPad and PC, it can be played using mouse or finger touch, but also head movement or eye movement. It works seamlessly with assistive technology like Eyegaze or Infrared head trackers.
It's currently played by Open Orchestras and National Open Youth Orchestra musicians. We're working on ways it could be shared more widely.

There needs to be a greater representation of disabled people in music. The development of Clarion can support this, giving talented disabled musicians an instrument they can show prowess at. Starting to play Clarion doesn't require musical skills, but like all good instruments, it takes practice to play well.
It's expressive – the sound it makes is down to how each note is hit, and it can be customised to meet a musicians' needs with a variety of sounds and settings to choose from… But a lot more can be done, like giving it its own sound.
Our ambition is to make Clarion a professional-grade orchestral instrument, comparable in its range to traditional instruments. We're hoping that in the future, through alliances with disabled musicians, tech specialists, professional orchestras, composers and accreditation bodies, we can develop an accessible instrument worthy of disabled musicians' passions, abilities, and hard work.
What does Open Up Music see as some of the current barriers to inclusivity and how are you striving for greater accessibility in this industry?
Before starting NOYO, we commissioned a feasibility study from Sound Connections, which highlighted a number of key barriers that might prevent talented young disabled musicians from fulfilling their potential. Barriers identified included:
Instruments – for example, musicians who may not be in a position to play traditional orchestral instruments are excluded by the four conventional sections of an orchestra (strings, woodwinds, brass, and percussion)
Fixed repertoire – disabled musicians may require more flexibility (reasonable adjustments) in certain aspects of their music-making. The inviolable nature of much orchestral repertoire also limits the potential diversity of instruments that orchestras might otherwise include.
Entry requirements: many young disabled musicians haven't benefited from a music education that can equip them with musical qualifications.
Low expectations: a lack of disabled musical role models hampers the expectations of young disabled people, their families and teachers.
Recently, NOYO musicians contributed to the Youth Music Reshape Music report, "which illustrates in very stark terms that the views, lived experience and expertise of Disabled people are still absent in the planning and delivery of music education and music-making."
At Open Up Music, two values that guide our work in driving change are "Community" – we believe in collaboration and supporting each other to make positive change happen, and "Influence" – working alongside young disabled musicians to influence and challenge preconceptions of what they can achieve in music.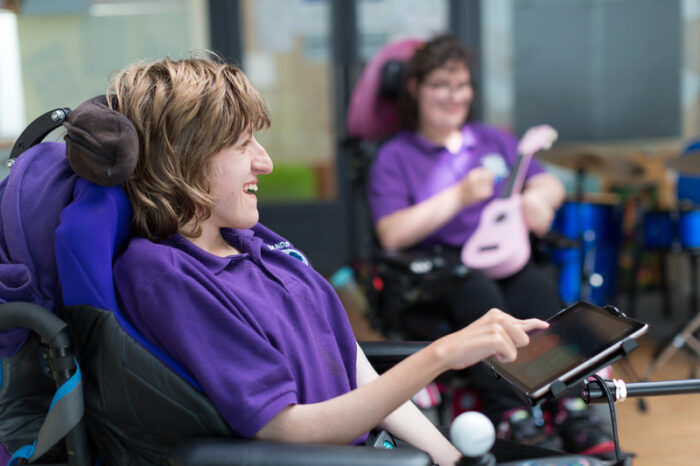 What is Open Up Music's experience when you have worked with composers on commissions in the past?
Creating exciting new music is central to the work we do with the National Open Youth Orchestra. When in 2018, Liam Taylor-West won a British Composer Award for 'The Umbrella', our first major commission, he credited the young musicians: "Our fine-tuning in rehearsals gave the whole piece a truly collaborative feel. Thank you for helping me decide which bits to leave in, and which to chuck!". The opportunity to feed into how music is composed and played is what makes NOYO "more enjoyable" and "more creative" according to members.
For a composer, working with NOYO involves embracing a certain degree of flexibility. If music is going to benefit from the injection of creativity that diversity can bring, we need to be more adaptable in approaching the music we play, more flexible about which instruments this new music is composed for, and more open to rearranging existing repertoire for different instruments and musicians.
Next year, NOYO will premiere What Fear We Then?, a new piece by Alexander Campkin co-commissioned with the Bournemouth Symphony Orchestra. Alexander visited NOYO rehearsals in London, Bournemouth and Bristol over a year, workshopping with the young musicians, and also learning about the electronic instruments played by the orchestra such as the Linnstrument, Seaboard Rise and Clarion.
Diversity can act as a catalyst for being innovative with music. After all, Beethoven and Mozart were at the forefront of experimenting with new instruments and repertoire in their time!
What can our GMS members do to support Open Up Music?
We'd love to see you in the audience for the first NOYO concerts next summer – ticket sales will be announced on our website at noyo.org.uk, and through our newsletter (please subscribe). Follow us on social media, on twitter and instagram.
Find out more about our programmes at openupmusic.org. None of this work is possible without our partners and supporters, so please donate if you're in a position to do so. Every gift helps to open opportunities.
---
BFI London Film Festival 2021 – The Music Supervisors & Composers
---
By The GMS Team
---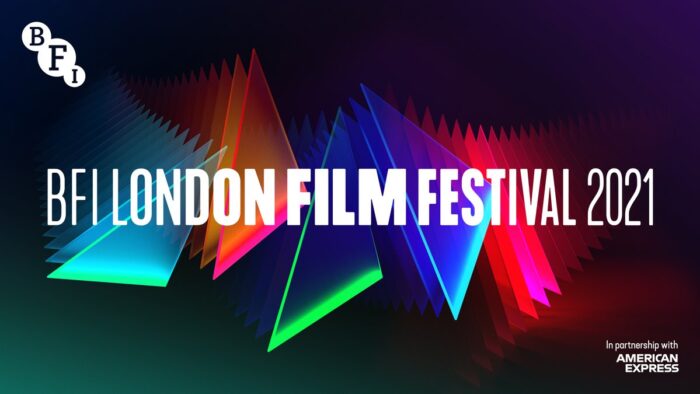 The full festival program has been announced for the 65th BFI London Film Festival in partnership with American Express, with a multitude of feature films from some of the world's greatest filmmakers and emerging talent.
We would like to take this opportunity to highlight and celebrate all the music supervisors and composers who have been involved in the making of the movies that are showcased at the 2021 LFF. Congratulations!
Projects
Year
________
Country
Music Supervisors
Music By
FEATURE FILMS









#









.
.
7 Days
2021
US


Amanda Delores / Patricia Jones

A









.
.
Ali & Ava
2021
UK
Connie Farr / Dom Farley
Harry Escott
All Is Vanity
2021
UK


Tristan Seewer
All My Friends Hate Me
2021
UK
Claire Freeman
Will Lowes / Joe Robbins
The Alleys
2021
Jordan


Nasser Sheraf
The Ape Star
2021
Sweden / Norway / Denmark


Tania Naranjo / Minna Weurlander
As in Heaven
2021
Denmark
Kristian Leth
Kristian Leth
Azor
2021
Switzerland / France / Argentina


Paul Courlet

B









.
.
Babi Yar. Context
2021
Ukraine / Netherlands




Bad Luck Banging or Loony Porn
2021
Romania


Jura Ferina / Pavao Miholjevic
The Bang Straws
2021
UK


Aaron Cupples
A Banquet
2021
UK


Cj Mirra
Becoming Cousteau
2021
US


Danny Bensi / Saunder Jurriaans
Benedetta
2021
France / Netherlands


Anne Dudley
Benediction
2021
UK / US
Ed Bailie / Abi Leland / Letizia Pacchioni


Bergman Island
2021
France / Belgium / Germany / Sweden / Mexico
Raphael Hamburger



Between Two Worlds
2021
France
Rebecca Delannet / Astrid Gomez-Montoya
Mathieu Lamboley

Boiling Point
2021
UK


Aaron May David Ridley
The Box
2021
US / Mexico
Mauricio Gonzo Arroyo



Bull
2021
UK
Carmen Montanez Callan

Raffertie

C









.
.
Captured
2020
Hong Kong


Rob Hurry / Wayne Hurry / Anna Kotousov-Buntovnikova
Citizen Ashe
2021
UK


Jongnic Bontemps
Clara Sola
2021
Sweden / Costa Rice / Belgium / Germany


Ruben De Gheselle

Come
2021
UK


Will Turner
A Cop Movie
2021
Mexico
Javier Nuño / Joe Rodriguez


Cop Secret
2021
Iceland


Kristján Sturla Bjarnason
Costa Brava Lebanon
2021
Lebanon / France / Spain


Nathan Larson

D









.
.
Diseased and Disorderly
2021
UK


Jem Finer

The Divide
2021
France


Robin Coudert
Dopesick
2021
US
Amanda Krieg Thomas


Drive My Car
2021
Japan


Eiko Ishibashi


E









.
.
ear for eye
2021
UK
Iain Cooke / Estera Dabrowska


Earthbound
2021
Sweden


Baker Karim

Earwig
2021
UK / France / Belgium
Warren Ellis
Nicolas Becker / Warren Ellis / Augustin Viard
Encounter
2021
UK / US
Phil Canning / Jed Kurzel


Les Enfants Terribles
2021
Turkey / Germany / France


John Gürtler / Jan Miserre

F









.
.
The Feast
2021
UK


Samuel Sim

Femme
2021
UK


Suvi-Eeva Äikäs
A Film about a Pudding
2021
UK


Madison Willing
Flee
2021
Denmark


Uno Helmersson
The French Dispatch
2021
US / Germany
Randall Poster
Alexandre Desplat

G









.
.
The Good Boss
2021
Spain
Lourdes Hernández
Zeltia Montes
The Gravedigger's Wife
2021
Finland / Germany / France / Somalia / Qatar


Andre Matthias

H









.
.
The Hand of God
2021
Italy


Lele Marchitelli
The Harder They Fall
2021
US
Michelle Silverman


Hinterland
2021
Austria / Luxembourg


Kyan Bayani
The Hole in the Fence
2021
Mexico / Poland
Fernando Heftye



I









.
.
Inexorable
2021
Belgium / France


Vincent Cahay

J









.
.
Juju Stories
2021
Nigeria / France


Philippe Razol


K









.
.
King Richard
2021
US
Susan Jacobs
Kris Bowers

L









.
.
Lamb
2021
Iceland / Sweden / Poland


Þórarinn Guðnason

Language Lessons
2021
US


Gaby Moreno
Last Night in Soho
2021
UK
Kirsten Lane
Steven Price

Leave No Traces
2021
Poland / Czech Republic / France


Ibrahim Maalouf
Lingui, the Sacred Bonds
2021
France / Germany / Belgium


Wasis Diop

The Lost Daughter
2021
US / Greece


Dickon Hinchliffe

Love, Dad
2021
Czech Republic / Slovakia


Viera Marinová
Luzzu
2021
Malta
Blake Jessee
Jon Natchez

M









.
.
Martin and the Magical Forest
2021
Czech Republic / Slovakia / Germany


André Feldhaus / Carsten Rocker
Marx Can Wait
2021
Italy


Ezio Bosso
Mass
2021
US
Kevin Seaton
Darren Morze
Maya and the Three
2021
US / Mexico


Tim Davies
The Medium
2021
Thailand


Chatchai Pongprapaphan
Memoria
2021
Colombia / Thailand / France / Germany / UK


César López
Memory Box
2021
France / Lebanon / Canada / Qatar


Charbel Haber / Radwan Moumneh
Mona Lisa and the Blood Moon
2021
US
Joe Rudge
Daniele Luppi
Money Has Four Legs
2021
Myanmar


Lone Lone Kavan / Ko Ko
Mothering Sunday
2021
UK
Rupert Hollier
Morgan Kibby
Mothers of the Revolution
2021
New Zealand
Karyn Rachtman
Lachlan Anderson
Munich – The Edge of War
2021
UK


Isobel Waller-Bridge

N









.
.
Natural Light
2021
Hungary / France / Latvia / Germany


Santa Ratniece
The Neutral Ground
2021
US
Sarah Bromberg
Sultana Isham
Nitram
2021
Australia
Jemma Burns
Jed Kurzel
Nudo Mixteco
2021
Mexico
Rodrigo Castillo Filomarino
Ruben Luengas

O









.
.
Odd-Job Men
2021
Spain


René-Marc Bini
Our Men
2021
France / Belgium
Angele Monchaux



P









.
.
Paris, 13th District
2021
France
Pierre-Marie Dru
Rone
Passing
2021
UK / US
Alexandra Eckhardt
Devonté Hynes
Petite Maman
2021
France


Jean-Baptiste de Laubier
Petrov's Flu
2021
Russia / France / Germany / Switzerland




The Phantom of the Open
2021
UK
Phil Canning
Isobel Waller-Bridge
The Power of the Dog
2021
UK / US / Australia / Canada / New Zealand
Andrew Kotatko
Jonny Greenwood
Prayers for the Stolen
2021
Mexico / Germany / Brazil / Qatar
Fernando Heftye
Leonardo Heiblum / Jacobo Lieberman

Q









.
.
Quant
2021
UK
Ian Neil


Queen of Glory
2021
US
Rico 'Superbizzee' Washington



R









.
.
Red Rocket
2021
US
Matthew Hearon-Smith


Rehana
2021
Bangladesh / Singapore / Qatar




Robin Robin
2021
UK


Benedict Please / Beth Porter
Ron's Gone Wrong
2021
US / UK / Canada


Henry Jackman

S









.
.
The Sea Ahead
2021
Lebanon / France / Belgium / US / Qatar


Joh Dagher
See for Me
2021
Canada


Joseph Murray / Lodewijk Vos
She Will
2021
UK
Phil Canning
Clint Mansell
Small Body
2021
Italy / France / Slovenia


Fredrika Stahl
The Souvenir: Part II
2021
UK
Ciara Elwis / Maggie Rodford


Spencer
2021
Germany / Chile / UK / US
Nick Angel
Jonny Greenwood
Stiletto: 'A Pink Family Tragedy'
2021
Turkey / Germany


Uran Apak
The Storms of Jeremy Thomas
2021
US
Estera Dabrowska


Sundown
2021
France / Mexico / Sweden





T









.
.
A Tale of Love and Desire
2021
France
Martin Caraux
Lucas Gaudin
Titane
2021
France / Belgium


Séverin Favriau / Jim Williams
The Tragedy of Macbeth
2021
US


Carter Burwell
True Things
2021
UK
Connie Farr
Alex Baranowski
Tulip
2021
US


Peter Michael Davison

V









.
.
The Velvet Underground
2021
US
Randall Poster



W









.
.
What Do We See When We Look at the Sky?
2021
Germany / Georgia


Giorgi Koberidze
What We Shared
2021
UK


Timothy Nelson
White Building
2021
Cambodia / France / China / Qatar


Jean-Charles Bastion
Wild Indian
2021
US


Gavin Brivik
Wood and Water
2021
Germany


Brian Eno
The Worst Person in the World
2021
Norway / France / Sweden / Denmark / US
Goran Obad
Ola Fløttum