SEX EDUCATION SEASON 4: MATT BIFFA ON CRAFTING THE SOUNDTRACK OF SEX EDUCATION'S FINAL SEASON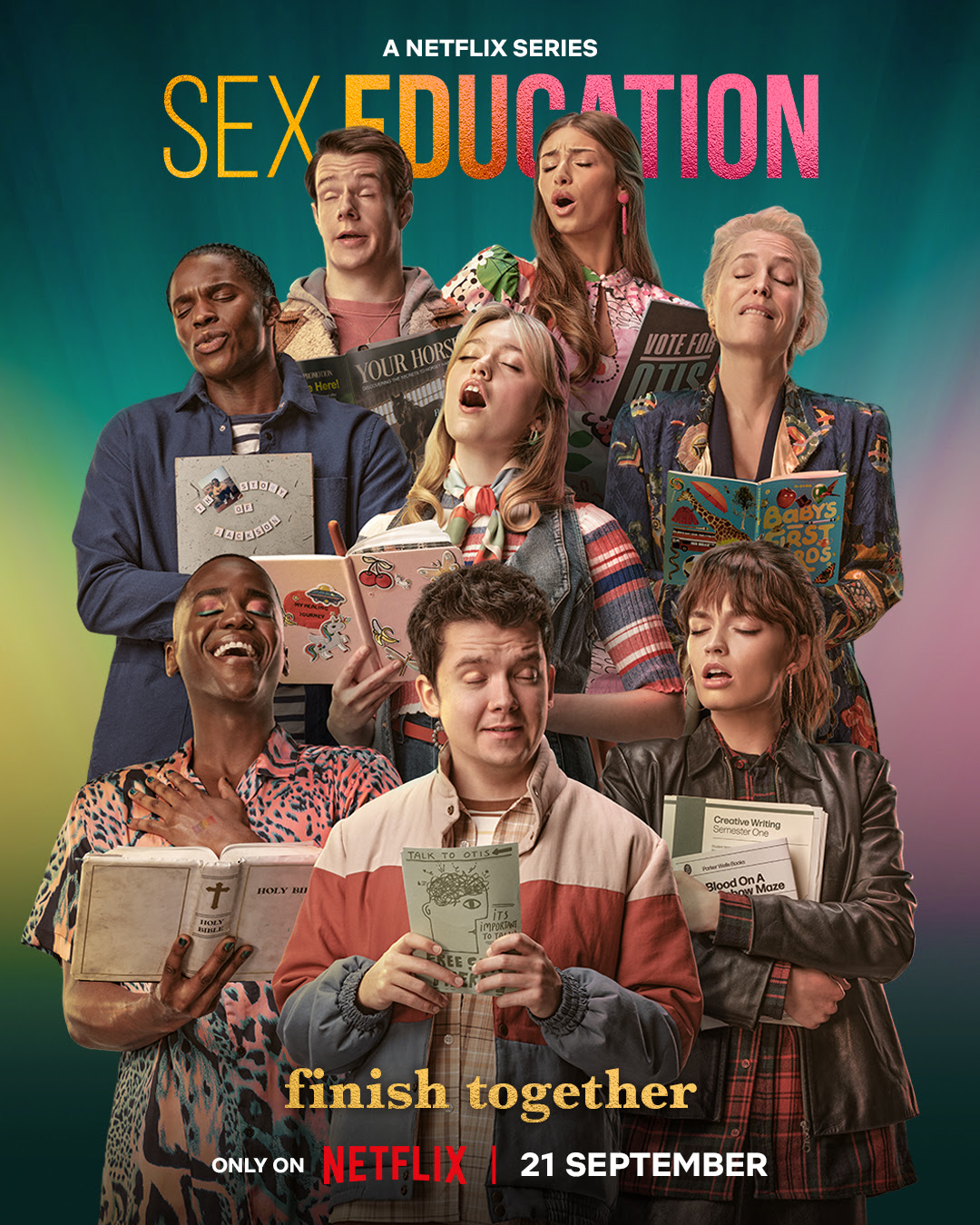 Following the much-anticipated release of Sex Education's final season, we sat down with music supervisor, Matt Biffa, to delve into his creative process and experiences while working on the show.
The captivating universe of Sex Education goes beyond its distinctive characters and gripping plotline; it is equally complemented by a carefully curated soundtrack. Since Season 4 premiered on Netflix in September, songs from the show have been dominating the Tunefind Top Trending songs chart, underscoring the show's musical excellence.
---
After initially reading the script for season 4, which scene did you look forward to working on the most?
Matt: The biggest challenge is always the first song of the first episode, particularly as we were coming back after a long time away. I also felt like previous cold opens had set quite a high bar, particularly the use of "I Touch Myself" for season 2. Originally, I really wanted us to open with something massive by an artist like Prince, but after trying 50 or 60 songs, I realised that we had to cast the net wider. The Nina Simone song came to me while I was out walking the dog one afternoon, and it was the only song that everyone immediately agreed on, so that was it.
Every song in the show is a challenge, because the scene descriptions are usually pretty eye-opening, but the other one that I was really looking forward to was the finale. Knowing that this was the last song anyone would ever hear in the show definitely felt intimidating, so I kept squirrelling ideas away over the months leading up to the edit. I knew that we'd have a lot of differing opinions, so in this case I wanted to have a lot of ideas to draw on.
— Why did you feel that the music you had chosen in this particular scene was most fitting for it?
Matt: Otis and Maeve are missing each other, and Maeve's starting to feel quite frustrated. The lyrics are pretty on the nose at first, but I loved how they play against the second half of the scene, where Otis fails to send back a nude after some pretty disastrous pube-shaving.
Which scene did you enjoy watching back most after final mixing took place?
Matt: Brandi Carlile's "This Time Tomorrow (In The Canyon Haze)" really hit me hard when I watched it back. It was a song that I had a very strong feeling would work for Maeve's story this season, and we actually tried it in quite a few places before landing on the end of episode 7. I was literally like a dog with a bone on that one – I love how the "I'll always be with you" lyric plays over Maeve's realisation that she'll be OK, and at that moment she's achieving a degree of closure regarding the relationship she had with her mother. I always took it that she also felt reassured at that moment that she'd be able to move forward without Otis, and that she had a glimpse of how her life could be, but I might have been overthinking it at that point…
What were the challenges for you on this project?
Matt: As I say, literally everything is a challenge with this show! The budget is never what everyone imagines it to be, and so I spend a lot of time managing the expectations of both sides. I'm forever explaining to the rights holders and producers what's realistic, and that seems endless sometimes.
Traditionally, we argue and agonise over pretty much every cue, and sometimes there can be some pretty heated disagreements over song choices. I've seen 10-page email chains that span a weekend where people are vigorously arguing for and against a certain song, and it takes a lot of diplomacy to be in the middle of that and stay on good terms with everyone. But "Sex Education" is greater than the sum of its parts, so it took all of us to make it what it was. All of our personalities are in there, and I suppose I was in the middle of it all just trying to hold it all together and make sure we were doing everything with integrity.
Lastly, even though the show's successful, we still get denials all the time. Some of the older approval parties take one look at the title and straight up interpret the show as being gratuitously pornographic. Sometimes I can talk them round – after 4 seasons I've really finessed my spiel about what the show is and what it hopes to achieve for teenagers – but sometimes they still find it dubious and deny. I'd usually have to call some rights holders before sending a clearance request, because getting a request with some of those scene descriptions out of the blue would be incredibly weird. So there'd be these hilarious phone calls where I'd be explaining that the song was going to play over three minutes of the cast constantly having loads of pretty insane sex, or that it's a montage where Otis can't stop pleasuring himself and gets caught by his mum in the car. You get hilarious mails back asking "how much jizz do we actually see", or "how explicit is it when Jackson has a finger in his bum?".
What was your highlight/most memorable moment of working on the fourth season of Sex Education?
Matt: Probably the last ever session we had together to choose the song for the finale. We had 4 of those sessions, and each of them had about 25 songs laid to picture, meticulously edited so that each one was as great as it could be. The poor assistant editors had pages of notes from me asking them to cut an intro by 4 bars, come in at the second verse, cut the first half of the guitar solo, come back here, play through to the end. It drove everyone in my house beserk because they could hear me play a fragment of a song, stop it, then play another bit endlessly until I'd worked out what was best.
Anyway, with each session, no one could agree on anything – 4 people would love something, and one person would be totally allergic to it, so it was a very involved process. I realised though that every one of those meetings was potentially the last time we'd ever be in a room again. I kept detailed notes with the date and time, noting every reaction to every song. The last one was very emotional at the end – we inevitably felt incredibly reflective on what we'd achieved over the years. When I look back at the full 4 season song list, I feel incredibly proud – immodestly, I think there are some absolute bangers there.
Could you tell us a bit more about your other recent and upcoming projects?
Matt: I've just had "The Woman In The Wall" come out – that show was amazing to work on, chiefly because we managed to get an unreleased Sinead O'Connor song for the finale. She'd agreed to let us have it before she died, but then I had to iron out all the details, which was a delicate process. The song itself is unbelievably moving, and we stripped it down to just her voice for the first part of the use, so it's almost unbearably powerful when you hear it.
I've got lots of projects happening with all the usual streamers but the next thing to come out will be "The Buccaneers" on Apple in November. For that one, I came up with a concept that was about as complicated and difficult as you could possibly imagine, and then I idiotically pitched it to Apple and the producers. They said, "sounds amazing, go away and do it", and then I had to find a way to make the bloody thing real. So I got Stella Mozgawa from Warpaint on board to produce about 15 entirely new bespoke songs with all sorts of American female artists. I think it turned out pretty well, but see what you think when it comes out.
---
Thanks again for taking the time out to speak with us!
You can listen to the full soundtrack below.
Sex Education is now available to stream on Netflix.
NICK ANGEL, SARAH BRIDGE, IAIN COOKE & CATHERINE GRIEVES LAUNCH 45 RPM MUSIC SUPERVISION COLLECTIVE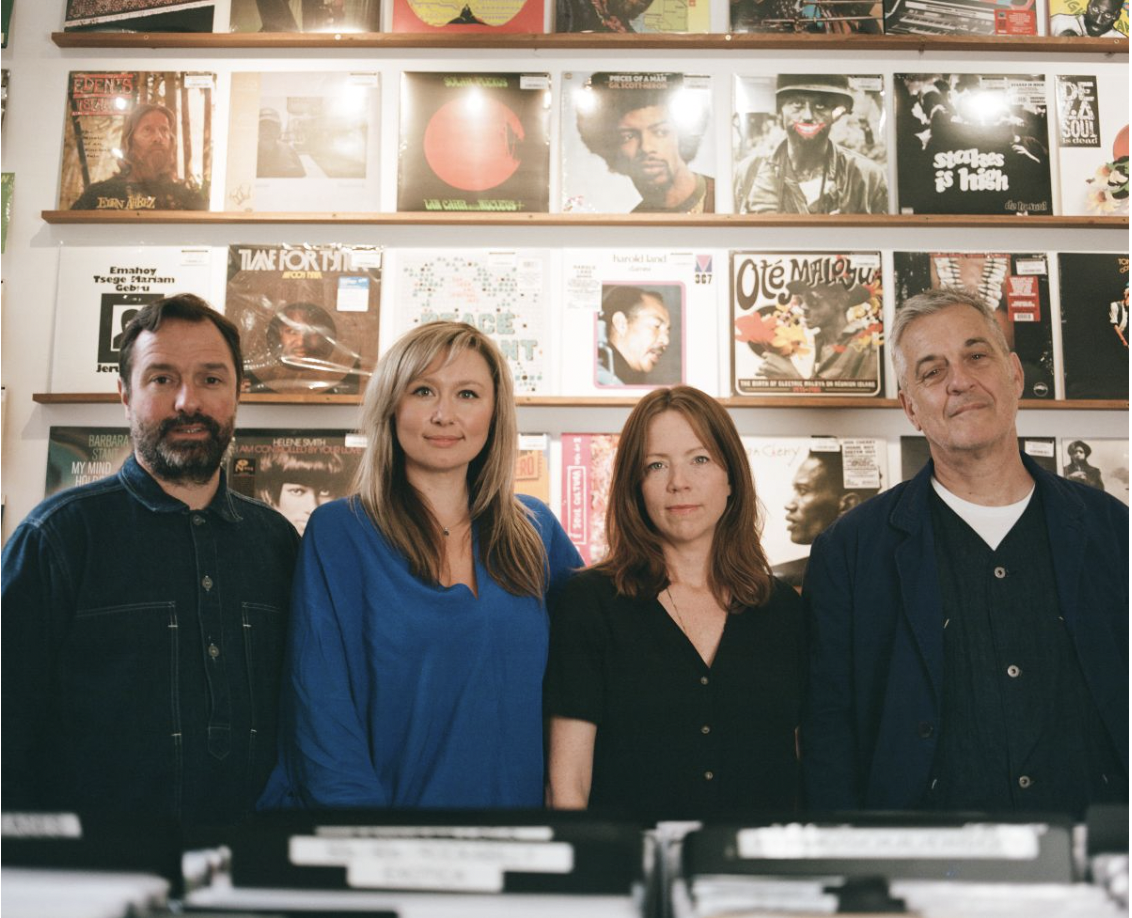 Founding UK & European GMS President Iain Cooke (Amy, It's A Sin) along with GMS full working board members Nick Angel (Bridget Jones Trilogy, Paddington 2), Sarah Bridge (The Crown, Theory Of Everything) and Catherine Grieves (Killing Eve, Slow Horses) announce they have joined forces to launch 45 RPM – a music supervision collective of some of the UK's most respected, experienced and accomplished creative music supervisors.
45 RPM specialises in all aspects of music supervision for film and TV, from collaborating on the creative vision for the soundtrack, choosing the perfect song, helping engage the best score composers, negotiating the music rights and managing the music budgets as well as specialising in on-camera music supervision, all in delivering a nuanced and dedicated commitment to the creative industry.
With over 50 years of collective experience, the multi-award winning team's recent projects include Wham! (Netflix), Champion (BBC/Netflix) What's Love Got To Do With It? (StudioCanal), Extraordinary (Disney), Raindogs (HBO), Liaison (Apple TV), Mayflies (BBC), Back To Black (StudioCanal), Ticket To Paradise and BAFTA nominated See How They Run.
"We are very excited to bring our collective experience to 45 RPM. We pride ourselves in taking a unique approach to creative and collaborative partnerships. 45 RPM is the perfect opportunity to underline our shared ambition to not only work with established talent on a global scale but to also find and nurture the very best in new talent for our partners. A truly personal approach, drawing upon our ability to understand and interpret creative vision across music connectivity and on an array of projects." said the 45 RPM partners.
45 RPM also has a non-exclusive deal to work on the development and production of all music services on all StudioCanal films and TV.
For more info visit : https://www.45rpm.film


BFI London Film Festival 2022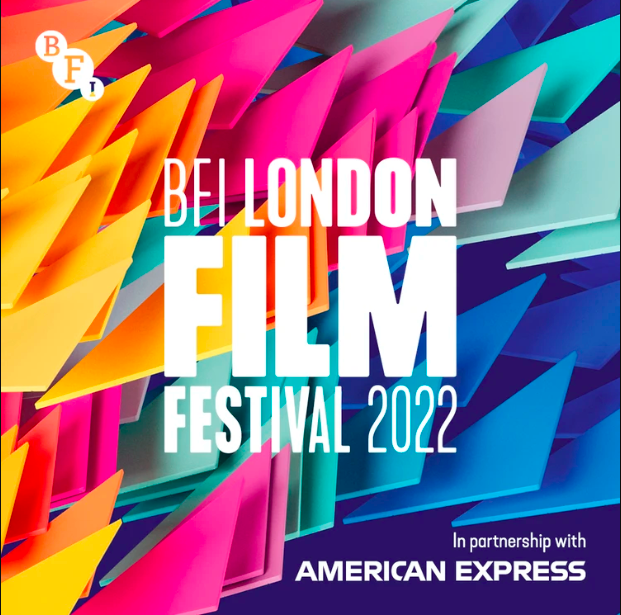 ---
The full festival program has been announced for the 66th BFI London Film Festival in partnership with American Express.
We would like to take this opportunity to highlight and celebrate all the music supervisors and composers who have been involved in the making of the movies that are showcased at the 2022 LFF. Congratulations!
---
Projects
Year
_______
Country
Music Supervisors
Music By
FEATURE FILMS

#
.
.

1976


2022


Chile/ Argentina/
Qatar


Mariá Portugal


A

.
.
The African Desperate
2022

US
Ben Babbitt/ Colin Self/ Aunt Sister

After Sherman
2022

US

Tamar-kali

Aftersun

2022

UK

Lucy Bright

Oliver Coates

Aisha

2022

Ireland

Juliet Holohan

Daragh O'Toole

Alcarràs

2022

Spain/ Italy
Frederic Schindler
Andrea Koch
All That Breathes

2022
UK/ India/ US
Roger Goula
All That Money Can Buy

1941
US
Bernard Herrmann
All the Beauty and the Bloodshed

2022
US
Dawn Sutter Madell
Soundwalk Collective
Allelujah

2022
UK
David Fish
George Fenton
Argentina, 1985

2022
Argentina/ US
Pedro Osuna
Ashkal

2022
France/ Tunisia/ Qatar
Thomas Kuratli
ATTACHMENT

2022
Denmark
Johan Carøe

B

.
.
The Banshees of Inisherin

2022
Ireland/ UK/ US
Carter Burwell
BARDO, False Chronicle of a Handful of Truths

2022
Mexico
Lynn Fainchtein
Bryce Dessner
The Black Pharaoh, the Savage and the Princess

2022
France/ Belgium
Pascal Le Pennec
Blaze

2022
Australia
Andrew Kotatko
Angel Olsen/
Sam Petty
The Blue Caftan

2022
France/ Morocco/ Belgium/ Denmark
Kristian Eidnes Andersen
Blue Jean

2022
UK
Chris Roe
Bobi Wine: The People's President

2022
UK/Uganda/ US
Dan Jones
Boy From Heaven

2022
Sweden/ France/ Finland/ Denmark
Jean-Paul Wall
Krister Linder
Brainwashed: Sex-Camera-Power

2022
US
Sharon Farber
Brother

2022
Canada
Jody Colero/ Kaya Pino
Todor Kobakov
Butterfly Vision

2022
Croatia/ Czech Republic/ Sweden/ Ukraine
Dzian Baban

C

.
.

Call Jane

2022
US
Willa Yudell
Isabella Summers
Casa Susanna

2022
France/ US
Thibault Deboaisne
Causeway

2022
US
Alex Somers
The Circus Tent

1978
India
M.G. Radhakrishnan
Close

2022
Belgium/ Netherlands/ France
Valentin Hadjadj
The Cloud Messenger

2022
India/ US
Nikhel Kumar Mahajan
Corsage
2022
Austria/ Luxembourg/ Germany/ France
Guillaume Baurez
Creature

2022
UK
Vincenzo Lamagna

D

.
.

The Damned Don't Cry

2022
France/ Belgium/ Morocco
Nadah El Shazly
Decision to Leave

2022
South Korea
Yeong-wook Jo
Declaration

2022
India
Sushin Shyam

E

.
.
Eight Deadly Shots

1972
Finland
Erkki Ertama
Emily The Criminal

2022
US
Nathan Halpern
Empire of Light

2022
UK/ US
Nicoletta Mani
Trent Reznor/
Atticus Ross
EO

2022
Poland/ Italy
Pawel Mykietyn
The Estate

2022
UK
Andy Ross
Will Bates
The Eternal Daughter

2022
UK/ US
Ciara Elwis/ Maggie Rodford
Exterior, Night

2022
Italy/ France
Fabio Massimo Capogrosso

F

.
.
Faraaz

2022
India
Sameer Rahat
Fast & Feel Love

2022
Thailand
Mellow Tunes
Foolish Wives

1922
US
András Hamary/
Sigmund Romberg

G

.
.

Getting It Back: The Story of Cymande

2022
UK
Gary Welch
Glass Onion: A Knives Out Mystery

2022
US
Julie Glaze Houlihan
Nathan Johnson
God Said Give 'Em Drum Machines

2022
US/ Japan/ Russia/ South Africa/ UK
Lauren Mikus
Reggie Dokes
Godland

2022
Denmark/ Iceland/ France/ Sweden
Alex Zhang Hungtai
The Good Nurse
2022
US
Katarina Julie Madsen/ Steve Tallamy
Biosphere
Guillermo del Toro's Pinocchio

2022
US/ Mexico/ France
Steven Gizicki
Alexandre Desplat

H

.
.

Herbaria

2022
Argentina
Roberta Ainstein
Hidden Letters

2022
China
Chad Cannon
Leona Lewis
Holy Spider
2022
Denmark/ Germany/ Sweden/ France
Martin Dirkov
Horseplay (Los agitadores)

2022
Argentina
Pedro Irusta

I

.
.

I LOVE MY DAD

2022
US
Marchese Taylor/
Jake Weinreb
Jeremy Bullock
The Inspection

2022
US
Animal Collective
Into the Ice

2022
Denmark/ Germany
Steve Tallamy
Kristian Eidnes Andersen

K

.
.

Kamikaze Hearts

1986
US
Walt Fowler/
Paul M. Young
Klondike

2022
Ukraine/ Turkey
Zviad Mgebry

L

.
.

Lady Chatterley's Lover

2022
UK/ US
Spring Aspers
Last Flight Home

2022
US
Morgan Doctor
Leonora Addio

2022
Italy
Nicola Piovani
Linoleum

2022
US
Mark Hadley
Living

2022
UK/ Japan
Rupert Hollier
Emilie Levienaise-Farrouch
Love Life

2022
France/ Japan
Olivier Goinard
Lynch/Oz

2022
US
Aaron Lawrence

M

.
.

Maya Nilo (Laura)

2022
Finland/ Belgium/ Sweden
Arnaud Blanpain
Per Störby Jutbring
Malintzin 17

2022
Mexico
Diego Espinosa
Medusa Deluxe

2022
UK
Toby Williams
Meet Me in the Bathroom

2022
UK
Karen Crossan/
Gary Welch
Mini-Zlatan and Uncle Darling

2022
Sweden
Stein Berge Svendsen
More Than Ever
2022
France/ Germany/ Luxembourg/ Norway
Jon Balke
My Father's Dragon

2022
Ireland/ US
Jeff Danna
Mychael Danna
My Imaginary Country
2022
Chile
José Miguel Miranda/
Miguel Miranda/
José Miguel Tobar
My Policeman

2022
UK/ US
Kle Savidge
Steven Price
My Robot Brother

2022
Denmark
Povl Kristian

N

.
.

Nanny

2022
US
Barry Cole
Bartek Gliniak
Tanerélle
Name Me Lawand

2022
UK
Tom Hodge
Next Sohee
Da-eum-so-hee

2022
South Korea
Young-gyu Jang
Nezouh

2022
Syria/ UK/ France
Rupert Hollier
Rob Lane/
Rob Manning
Nightmare

2022
Norway
Martin Smoge
Nil by Mouth

1997
Margot Core
Eric Clapton

O

.
.
The Origin
2022
UK
Adam Janota Bzowski
L'Origine du Mal
Origin of Evil

2022
France/ Canada
Philippe Brault
Pierre Lapointe

P

.
.

Palm Trees and Power Lines

2022
US
Mikaila Simmons
The Passengers of the Night
Les passagers de la nuit

2022
France
Anton Sanko
The Passion of Remembrance

Peter von Kant

2022
France/ Belgium
Clément Ducol
Pretty Red Dress

2022
UK
Phil Canning
Brijs

Q

.
.

The Queen of Spades

1949
UK
Georges Auric

R

.
.

Rimini

2022
Germany/ France/ Austria
Fritz Ostermayer/
Herwig Zamernik
Roald Dahl's Matilda the Musical

2022
UK/ US
Becky Bentham
Tim Minchin
Robe of Gems

2022
Argentina/ Mexico
Santiago Pedroncini

S

.
.

Saint Omer

2022
France
Thibault Deboaisne
She Is Love

2022
US
Chris Hyson
She Said

2022
US
Nicholas Britell
SHTTL

2022
Ukraine/ France
David Federmann
The Son

2022
UK/ France
Ian Neil
Hans Zimmer
The Store

2022
Sweden
Giorgio Giampà
The Stranger

2022
Australia
Jemma Burns
Oliver Coates
Subtraction

2022
Iran
Sami Rad
Ramin Kousha
Summer with Hope

2022
Canada/ Iran
Soheil Peyghambari
The Swimmers

2022
UK/ US
Kirsten Lane
Steven Price

T

.
.

Till

2022
US
Mandy Mamlet
Abel Korzeniowski
Triangle of Sadness

2022
Sweden/ France/ UK/ Germany/ Turkey/ Greece
Mikkel Maltha/
Leslie Ming

U

.
.

Under The Fig Trees

2022
Tunisia/ Switzerland/ France/ Qatar
Amin Bouhafa
Unrest

2022
Switzerland
Li Tavor

W

.
.

The Whale

2022
US
Rob Simonsen
White Noise

2022
US/ UK
Danny Elfman
Winter Boy

2022
France
Yoshihiro Hanno
The Woman in The White Car

2022
South Korea
Ha Geun Yeong
Women Talking

2022
US
Mandy Mamlet
Hildur Guðnadóttir
The Wonder

2022
Ireland/ UK/ US
Sarah Giles
Matthew Herbert
The Woodcutter Story

2022
Finland/ Netherlands/ Denmark/ Germany
Peter Albrechtsen
Jonas Struck

X

.
.

Xalé

2022
Senegal
Henri Guillabert/
Freres Guissé

Y

.
.

You Won't Be Alone

2022
UK/ Serbia/ Australia
Andrew Kotatko
Mark Bradshaw
SUPERVISOR SPOTLIGHT: GARETH ALLISON
---
This month we feature an exclusive interview with Gareth Allison, London-based Music Supervisor at BT Sport, who shares insight into his career to date and what inspired him to pursue a career in supervision.
---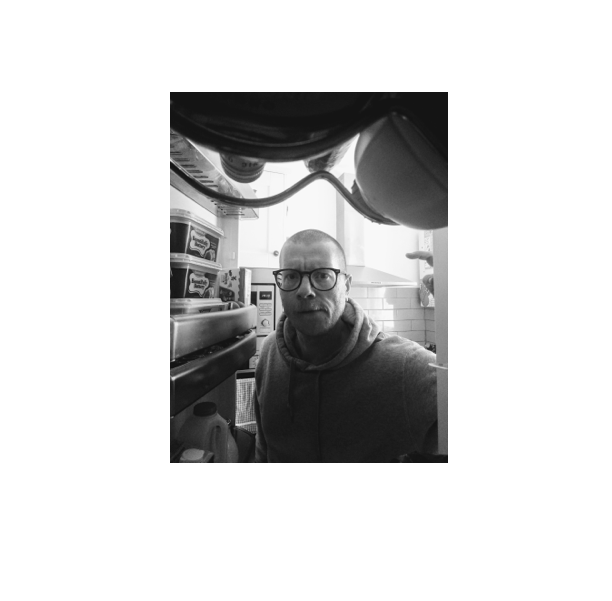 When did you first learn about music supervision and decide it was something you wanted to pursue?
I've always been influenced by the music used in games, TV and films. I used to include my favourite theme music on mixtapes which resulted in the music from ER, Magnum PI & The A-Team being alongside tracks by Radiohead, NOFX, Hundred Reasons and other alternative rock bands. All sounds quite preposterous now that I think about it.
It wasn't until I read an interview at University with Skins Music Supervisor Alex Hancock in the NME that I learnt there was a job where you picked music for TV and films and got paid for it.
From that moment I focused my studies on sync and music supervision and that led me to doing my dissertation on the history of sync, from the talkies to the present day.
As part of that dissertation a few music supervisors were gracious enough to answer a research questionnaire for me and that gave me a greater insight into what the role really entailed as well as opening a few doors to me for work experience.
What were you doing before?
Previously I've had various internships with labels, sync agencies etc. and those eventually led to my first job at a boutique electronic publisher where I was responsible for signing writers, pitching for sync and much of the administration duties. Although the business failed I learnt so much.
Immediately before starting at BT Sport I was actually working a 10pm – 7am night shift packing car parts. Obviously it wasn't something I was planning to do but I think it's important for people to know that careers aren't always linear and it took me a while to find a job that I now feel very privileged to do.
Was there a particular ad/film that inspired you to explore music supervision?
Looking back now there are so many moments which combined music with media that clearly influenced the younger version of me – Tony Hawk's Pro Skater, The OC, The Blues Brothers & Trainspotting to name a few.
One particular moment that still stands out is the come down scene in Human Traffic which used Orbital's Belfast – that track has stuck with me ever since and I guess the film opened up a whole world of Dance music to me and led to me being a headphone Junglist when I'm stuck doing admin now.
Generally I think anything that broadened my taste or that endorsed what I was already listening to, that became an inspiration.
Tell us about a project you've worked on which you're particularly proud of and why?
In 2021 I was asked to commission an artist to write and perform a song which reflected on the impact the murder of George Floyd has had on society and on sport a year after his murder.
We ended up working with the brilliant Kay Young who encapsulated everything we were hoping to say but from her own unique perspective.
Kay drew upon her own personal experience, to educate and articulate a subject many people feel far removed from.
You can view her incredible song Change HERE
and the whole It's Time To Change Film HERE
What's the biggest challenge you've faced in the job?
The biggest challenge is always trying to ensure all the stakeholders are as happy as they can be and that's especially difficult when most of our projects are such a quick, almost immediate, turnaround.
I may be working directly with one person, usually a director or a producer but in the background there's an editor, a sound mixer, heads of department, executives who can sometimes all have a say in how they want something to sound and that's difficult when they're not necessarily communicating directly with me.
We're a small team so I can guess that's an even greater issue for many Supervisors.
What's your dream project? Are there any particular directors, brands, artists or composers you'd like to work with?
One of the things I love about working in Sport is that it covers almost every emotion but I'd love to do something a little longer form, a series that develops over time and where there's more opportunity to try out different or unusual ideas, maybe something my mum might want to see too.
What's the best/your favourite use of music in a film or advertising?
I'd find it hard to choose a favourite of all time that wouldn't be a cliché but I recently watched The Figo Affair, the score by Rival Consoles is so good.
I've also just finished watching Under The Banner of Heaven which has another excellent score, all guitar based which felt especially rare at the moment. They've also used East Hastings by Godspeed You! Black Emperor which is a song I adore.
What advice would you give someone looking to become a supervisor?
Don't be shy, say hi.
Listen to as much music as possible but also try to understand where and why it came about. Listen to the radio, read interviews and generally immerse yourself.
Also, be prepared to be a tool to help fulfil your collaborators creative vision and set aside your personal tastes and judgement.

Thank you Gareth for taking the time to speak with us at GMS, we wish you all the luck in your future work!

---