---
By The GMS Team
---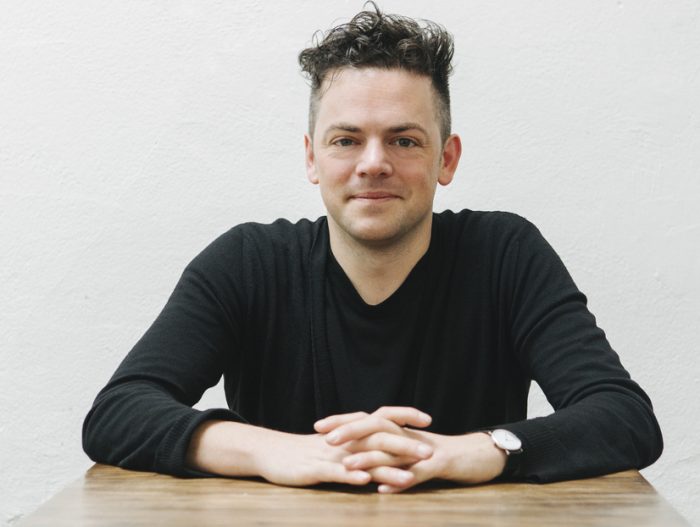 Continuing along the TV show route, our next Composer Corner segment is courtesy of Nico Muhly, who discusses his most recent work on the adaptation of the classic novel Howards End.

How did you come to be involved with Howards End and what drew you towards working on the show?
It was a pretty traditional approach — they called me! However, I almost immediately said yes, because I love the novel, but also, I'd worked with Kenny Lonergan on Margaret a million years ago, and I think his writing is brilliant, effervescent, and naturalistic all at the same time. I met with Hettie and Laura (director and producer) and clicked really well with them, and it was off to the races. I also had a friend sneak me into the archives of King's College, Cambridge to fondle Forster's original manuscript of the novel, which was quite touching. A lot of fussy and fantastic revisions, strikethroughs, amendments.
It's safe to say you're well versed in going through the composition process. Do you have any preparation or standard things that you do when you approach a new project?
The first thing to figure out for something like a TV show is the palette of sounds I'll be working with. Usually, with a straightforward commission, those restrictions are already set — solo piano, an orchestra of a certain size, a particular small ensemble. With a TV show, it's about figuring out something that is flexible enough to tell the story as needed, but also not be monotonous over the course of what could end up being two and a half hours of music. It's also important, I think, to make a decision with the director about whom the music follows. The question I always ask myself is "whose music is this," and in something like Howards End there are a lot of plates to keep spinning.
The series has a big focus on the divisions of class and social behaviours of that time. How did you incorporate that into the compositions and what challenges did it bring?
Good question! The first thing I decided was that Bast's music was going to need to be quite "other" to the Schlegel and Wilcox families. His music (and, of course, his wife's music) has a consistent electronic element, a sort of heavily stylised sine-wave sound. All of the metric information for him is played on one or two pianos, which is a constant through the show, but his rhythms are quite jagged and irregular; they never fall in square patterns and are instead composed of dotted quavers and quavers which never align with the beat. His music is also the only one that contains percussion. From there, I also made (again, all of these in constant conversation with Hettie) the decision that the music that belongs to the Wilcox family almost explicitly remains the late Mrs Wilcox's music — a sort of shimmer of strings that haunts the family in melancholic and beautiful (I hope!) ways throughout the story. From there, I had the bigger challenge of the Schlegel women, who are intellectual, slightly bohemian, interested in books, culture, music, art, philosophy &c. My initial thought was to have their music consist of strings and multiple pianos — a kind of industry of the mind and the spirit, but confident and forward-moving in contrast to Bast's circular and obsessive music. The one disagreement — or point of friction, rather — I had with the producers had to do with how emotionally romantic to be over Margaret Schlegel's music: in a sense, the story is very much hers in Kenny's adaptation and in Hettie's telling of the same, but there is still a sense of unresolved melancholy which, to me, needs to be very carefully calibrated. After one million and four drafts, I think we got to the right place with a viola melody over the family's burbling pianos. So the short version of this is: Bast's music is severe, slightly electronic, and angular, and from there, the other musics suggested themselves relatively quickly.
How does the composition of an opening theme differ to composing for specific scenes and moments?
Oh man, I dreaded writing an opening theme! I don't really think melodically; it's just not one of my gifts. When you think about the great themes, it's hard to keep up. All my initial drafts were insane: a single piano note, one little electronic beep, an african Shaker (the Wilcox family did, in fact, make their money in the colonies — an even earlier idea was to use Nigerian musicians in a sort of Edward Said meets Jean Rhys way but that seemed impractical). Of course the other thing looming over this whole score is the fact that whenever you see English people from 1900 – 1930 wearing waistcoats, the theme from Downton Abbey immediately starts playing from the nearest piece of audio equipment. I think we ended up in a good place. The really scary thing for me, truth be told, was the "…next time, on Howards End" interstitial pieces. I love a moment; I feel that I can react quite well to well-made filmic gestures, of which there are countless in this adaptation. There is one shot in particular where Bast is walking late at night, very noir, a strong light source obscuring his face – very Leni Riefenstahl meets Close Encounters – which inspired all of his music.
Are there any fellow composers, musicians and artists that you would love to collaborate with or that you look to for inspiration?
This is going to be a long list! I have been incredibly lucky to have worked with so many of my favourite musicians and artists across many disciplines. I have, however, always wanted to make a giant piece of strange drones & rhythms for Beyoncé, but I think that's true of most sentient beings on the planet.
Are you working on anything new at the moment that you can share with us?
I'm putting the finishing touches on a few revisions to my opera Marnie, which opened in November of last year at ENO in London, and which opens this autumn at the Met in New York. I'm starting planning out a bassoon concerto, outrageously, and I've just finished a small batch of choral music which was sung by the choir of King's College, Cambridge (which, between these pieces and Forster, seems to be looming rather large in my consciousness these days).