---
By Sara Lord / Concord Music Publishing
---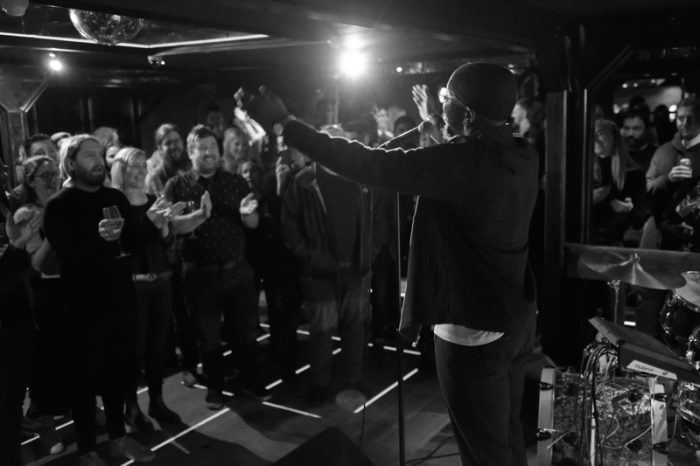 On November 13th, the second event in the Concord Music Publishing 'Reimagined' series took place at the legendary Scotch of St James Club in Mayfair, London.
Following on from last year's sensational Andrew Lloyd Webber event, Concord Music Publishing engaged four of the company's most exciting new artists to reinterpret, record, and perform live, classic catalogue gems from the prestigious Apple Music Publishing catalogue, which CMP exclusively represents.
Apple Music Publishing is the music publishing arm of Apple Corps formed by The Beatles in 1968.
Songs originally composed and recorded by legendary artists such as Badfinger, Billy Preston and Jackie Lomax were given a modern twist by CMP artists – Lion, Tobie Tripp, Che Lingo and Lyra, with each artist performing an Apple Music Publishing cover and one of their own songs.
The packed crowd of media professionals including our beloved Guild members indulged in lots of booze, burgers and some fantastic music on a night enjoyed by everyone concerned!

For music and photos click here
See you at the next one! Sara, Steve, Alison, Imogen, Lucy & Angus.