---
Hear what the company's latest acts have lined up for 2018 and beyond
By The Team at Decca Publishing
---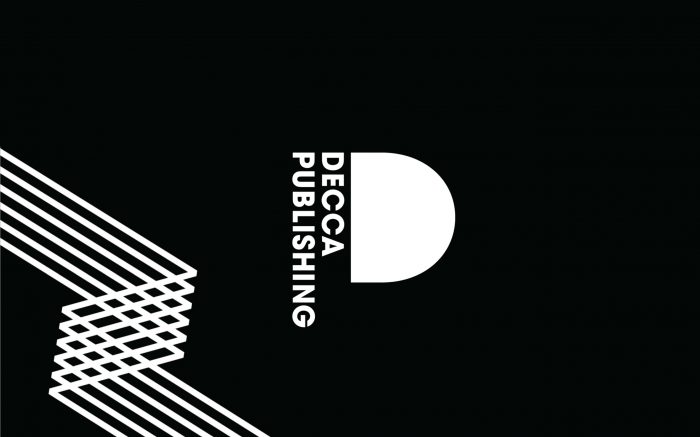 We recently spoke to the team at Decca Publishing, the new publishing company within UMG focused on showcasing the catalogues of film and television score composers and neo-classical acts. Founded in 2017, it's first year has seen a rapid growth in their roster, signing new and established composers across multiple genres. We can expect to hear a lot from these acts in 2018 and beyond, which you can read all about below.
Max Richter

Max Richter is a creative force of nature. We are balancing the schedule with management on an almost daily basis, and planning works right up until 2020. In the coming year, you can expect ground-breaking long and short form content, several new film scores and numerous orchestra commissions – Not to mention his curated weekend at Barbican in May. With his prolific pace and exceptional global presence, our job is not only to procure new commissions, but to make sure that we partner him in amplifying each work and ensuring it has a full life around the world. This is where our close relationships with Globe and Deutsche Gramophone are invaluable.
Max has just received a BAFTA nomination for his score to Taboo, so there is already much to celebrate in 2018.
Clark
Clark is having a wonderful moment right now. Creatively he is incredibly energised – adopting new instrumentation and moving his voice to the foreground. His score work is utterly original, deeply responsive to the material and unlike anything anybody else is doing right now. His latest scores to Channel 4's Kiri – the channel's most watched drama ever – and BBC/HBO thriller RELLIK were no exception.
Clark has just completed several works for the Sydney Dance Company and has more commissions on the way. We are also working on a highly conceptual collaboration with an architecture firm – we will share more on that partnership soon.

Rebecca Dale
A true star on the rise, Rebecca is very special to us at Decca Publishing. She has been phenomenally busy this last year; as composer in residence for the London Oriana Choir, participating in the Sundance Composers Lab, creating additional music to BBC One's acclaimed Little Women and in completing her Requiem – a breathtakingly beautiful tribute to her late Mother.
Rebecca is a deeply emotive composer; whose compositions are renowned for their ability to move and transport the listener. She is currently undertaking a residency at The Macdowell Colony in New Hampshire (where Aaron Copland worked on his Pulitzer Prize winning Appalachian Spring and Jonathan Franzen completed The Corrections), we anticipate much to be inspired by.
Tom Hodge
Tom is another phenomenally active composer on our roster; the composer, pianist and clarinettist has just completed scoring the BBC/HBO blockbuster McMafia. Renowned for his collaborations with artists including Max Cooper, Floex and Franz Kirmann, he pushes the genre boundaries between contemporary classical, jazz and electronic crossover.
Tom is now working on two records that will be released later this year. The first is A Portrait of John Doe, an homage to our everyday lives and routines, in an age of excess, is a collaboration with multimedia artist Floex and the Prague Radio Symphony Orchestra and will be released on Mercury KX imminently. He is also arranging numerous pieces for major classical artists within the Decca Label Group, having had experienced great success with the unstoppable 18-year-old cello superstar, Sheku Kanneh-Mason.
We wish these acts and Decca the greatest success for 2018. A big thank you to Decca Publishing for sharing this with us and also for coming on board as sponsors of our Contracting a Composer Masterclass on the 25th April, tickets available here.