---
By Vicky Bennett / GMS Administrator
---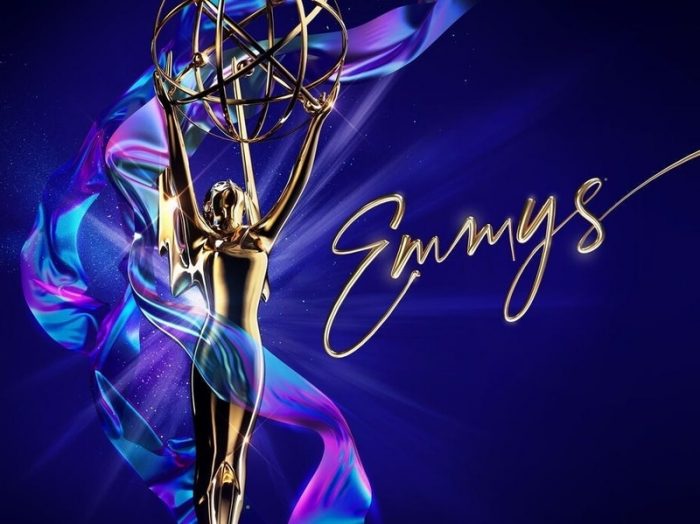 The 72nd Primetime Emmy Awards were announced on the 20th of September. We would like to firstly congratulate all of the music supervisors and composers who have been a pivotal part in creating and curating music for each of the various TV series that have been nominated.
Since the Emmy Awards was aired, we had the absolute pleasure to speak with the Winners for the various Music categories.
Outstanding Music Supervision: The Marvelous Mrs. Maisel – "It's Comedy Or Cabbage"
Congratulations to Robin Urdang, Amy Sherman-Palladino and Daniel Palladino for winning this category with their work on The Marvelous Mrs. Maisel!
Following this exciting win, we caught up with Robin Urdang who was happy to answer a few of our questions based around her work on the show.
How did you feel that the music selected, played an integral part for the episode, 'It's Comedy or Cabbage'?

Robin: This episode, in particular, would have been completely different if we would have used other music selections. The music defines this episode. It transports us to Miami, with Bobby Darin's "Beyond the Sea", and carries us through to all of the other scenes filled with music Cuban Club. Where, in addition to having Shy perform a jazz standard, and original songs written by Mizer and Moore, was the beautifully shot scene in the Cuban Club, with Midge and Lenny. Pedrito Martinez, a very talented Cuban musician, performed a cover of Loco Amore, walking around the club in a smokey, stylistic way and we then seamlessly transition to the song, Til There Was You (Peggy Lee) that Midge and Lenny romantically dance to. This episode, in particular, is one of my favourites with the way the music is used.
After you initially read the script for this episode, which scene did you most look forward to working on?

Robin: There was not one scene in particular. We shot most of 305 and 306 in Miami, so we were working on both simultaneously. I was more focused on the music scenes we had to shoot and when, vs which I was most excited about. Between the two-episode, we had a stunning dance sequence in the Pool, performed to Good Morning, a few recordings in a club, with Shy and the SilverBelles performed 2 Original songs and a scene with a very tipsy Rose singing along to One Less Angel. It was all exciting and interesting and challenging.
What was your most memorable moment/highlight of working on this season of The Marvelous Mrs. Maisel?

Robin: The USO and MIAMI were highlights. The USO set was located on Long Island and I was excited and panicked. There was an unbelievable amount of music that we had pre-recorded, Shy Baldwin had so many songs to perform, we had our band on set, live recordings, dancing, and 850 EXTRA's. 850 extra's who, after hearing Shy sing the original song, ONE LESS ANGEL, written by the talented Thomas Mizer and Curtis Moore, all began to sing. It was wondrous!!. It is always such a treat to see everything all come to life. Miami was a blast, even though there was a terrible heat wave, so being outdoors while shooting the water dance was a bit torturous. I always loved being in the studio when Tom and Curtis recorded their songs and when we recorded all of Shy and the Silverbells.
In a few words…
Robin: Winning the Creative Arts Emmy for the 3rd consecutive year, is really an honour. It was a tough year though, to completely feel the joy, with pre-recorded speeches and the virtual ceremonies. There were so many great shows up and talented music supervisors. I wasn't sure who would win, but I am so grateful that the work we do for the show was acknowledged. We literally add intro's and outro's to songs, we bring in orchestra's to add sections for instrumentals, rather than chopping up the master, we record original songs (season 3), shoot songs live on set. We try and remain as authentic and true to the period as possible and I think it works. It's challenging and fun and there is always something new and different for us to do each season. But, most of all, the music team and our crew and cast are all MARVELOUS to work with, and MARVELOUS at their work. Amy, Dan and I are one part of the equation. Our music producer, Stewart Lerman, our producer, Matt Shapiro, our music editor, Annette Kudrak and our show editors are all incredibly integral to making the music work.
---
Outstanding Music Composition For A Series: The Mandalorian "Chapter 8: Redemption"
Congratulations to Ludwig Göransson for winning this category with his work on The Mandalorian!
Following this exciting win, we caught up with Ludwig who wanted to say a few words.
"Thank you to the Academy for this honour and for all of the recognition the Mandalorian team has received this Emmy season. Thank you, Jon Favreau and Dave Filoni for creating this groundbreaking series and for giving me the opportunity to cross genres and boundaries with this score.

Thanks to my team and the talented musicians here in Los Angeles for bringing life to the music these last two seasons. Today we finished recording the last episode of Season 2, which I can't wait for Mando fans to see. This is the way."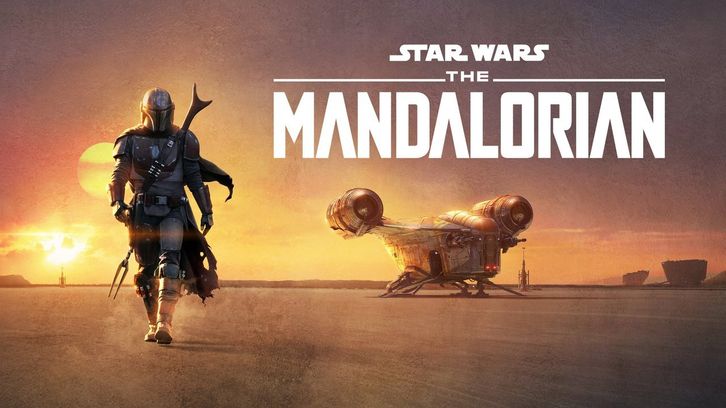 ---
Outstanding Music Composition For A Documentary Series Or Special: Why We Hate – "Tools & Tactics"
Congratulations to Laura Karpman for winning this category with her work on Why We Hate!
Following this exciting win, we caught up with Laura who was happy to answer a few of our questions based around her work on the show.
How did you feel that the music you composed, played an integral part for the episode, 'Tools & Tactics'?

Laura: There is every possible emotion in this episode; tragedy, regret, horror, reconciliation. Every one of these emotions needs to be supported by music in a coherent and cohesive way. I believe the score ties it all together and creates seamless transitions between and among these hugely different emotional beats.
Were there any compositional challenges you faced throughout the process of this project and what was your most memorable moment/highlight of working on 'Why We Hate'?

Laura: There were huge challenges! How to accomplish all these emotional beats and be coherent, complex and not get in the way of the interviews. I loved it though – I had a string quartet come to my house every week to record – there was a lot of room for experimentation.
In a few words…
Laura: I continue to be shocked and thrilled about this win. I can only hope that it brings more attention to the series WHY WE HATE and everybody watches it. It is so timely, very sadly timely.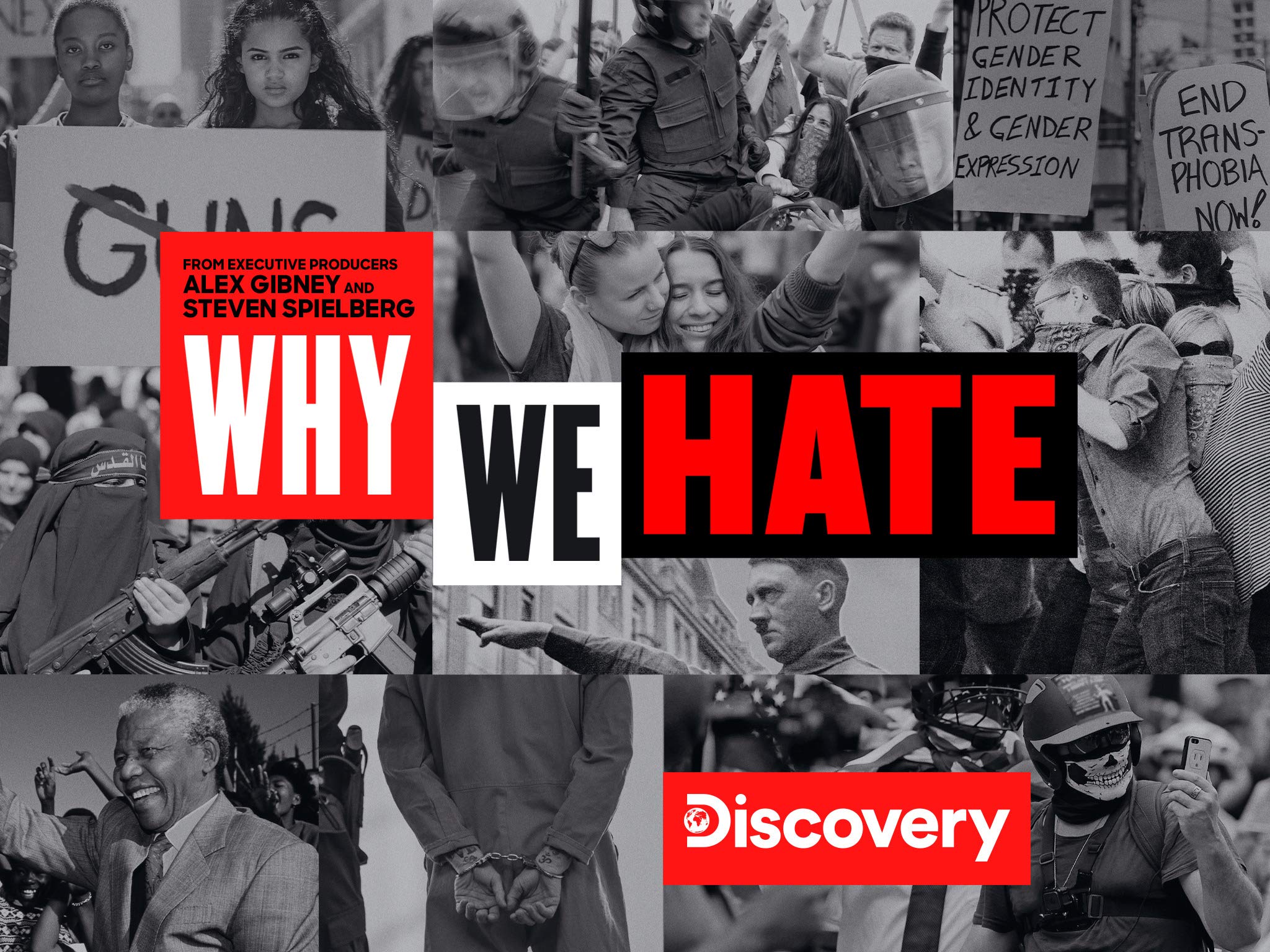 ---
Outstanding Original Main Title Theme Music: Hollywood!
Congratulations to Nathan Barr for winning this category with his work on Hollywood!
Following this exciting win, we caught up with Nathan who was happy to answer a few of our questions based around his work on the show.
How do you feel that the music you composed for the main title, played an integral part at accompanying the audience with what they were about to watch?
— Is there a certain process you go through to ensure that the instruments used in the opening sequence best represented the sound you wanted to illustrate for the overall tone of the series?

Nathan: The Main Title music for Hollywood is a combination of two of the central character themes I wrote for the show, both orchestrated for a standard 1940's style jazz ensemble. The first theme you hear is the "Golden Tip" theme. The Golden Tip is the name of the service station in Hollywood which is a front for a prostitution ring run by the character Ernie. Ernie is an ebullient salesman who s constantly using his swagger to talk young men and women into working as prostitutes by promising them that doing so will help them realize their dreams of money and fame. And so the theme reflects these qualities with a peppy, repetitive motif played by saxes. The majority of the main title however is the B-section of Jack's theme. Jack is the character who represents every small-town young man who comes to Hollywood with starry eyes only to have the curtain pulled back on the darkness underneath all the tinsel. I wrote this theme hoping to evoke the naive enthusiasm he arrives with and the sweep and scope of his ambitions and dreams. The end of the track expands into an orchestral setting for the coda over the beautiful shot that ends the title sequence as the characters arrive at the top of the Hollywood sign.
How closely did you work with Ryan Murphy to interpret what music he wanted throughout the show, to set the tone of 'Hollywood'?



Nathan

: I have never met or even spoken with Ryan Murphy. The head of his company, Alexis Woodall, hired me on the show and is extremely involved with the music process throughout. She and Ryan's tastes are aligned and so he trusts her completely with the music on all his shows and films. For Hollywood, once I had the score in a solid place she played Ryan the music and he came back with any notes. Quite frankly though, she knows Ryan's tastes so well there are rarely many notes by the time he hears a cue. Regarding the tone of the show, I think we were all on the same page from the beginning as far as the score needing to live within the style and setting of the time period. On some shows, the producers may want the score to play against time, place or tone by doing something very different than expected, but this was not the case with Hollywood. The music really wanted to help pull the audience into 1940's Hollywood by being as authentic as possible.
Were there any compositional challenges you faced throughout the process of this project and what was your most memorable moment/highlight of working on Hollywood?



Nathan

: Ryan Murphy and his team have a very unique way of working with music. In a nutshell, once you deliver a cue to the cutting room it may end up anywhere in the show under any scene. And so as a composer who is used to being very detail-oriented with specific themes for specific characters, I found myself having to let go of controlling that process. Ultimately if Ryan and his team feel a theme written for one character works well under a different character in a particular scene, then they will use it there. It was scary and somewhat disconcerting at first BUT at the end of the day, they know the show better than I ever will and so if it works, it works! So far in my career, I have written quite a few main titles and this was among the most challenging. Last-minute picture changes and reshoots had me chasing the cut to the very last second, always needing to shave a bar here or there. And so seeing it arrive at a solid place and then winning the Emmy for it has been extra sweet.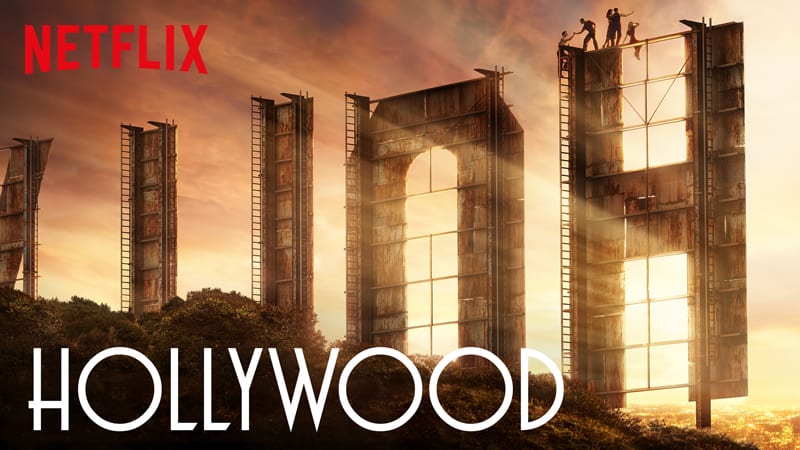 ---
Outstanding Music Direction: The Kennedy Center Honors!
Congratulations to Rickey Minor for winning this category with his work on The Kennedy Center Honors!
Following this exciting win, we caught up with Rickey who was happy to answer a few of our questions based around his work on the Honors.
Can you explain your process as Musical Director when working on any live ceremony?

Rickey: The process varies from award shows like the Oscars to tribute shows such as the Kennedy Center Honors. A show like the Oscars requires a lot of meetings with the producers. We have to set a tone for the sound of the show–is it celebratory; is it grand; what picture are you trying to paint? For the Kennedy Center, it's a collaboration with the performers, highlighting their personal relationship with the honorees. For Honoree Michael Tilson Thomas, we combined our orchestra with approximately 40 selected alumni from the New World Symphony which Michael is the Artistic Director. The performance was now bigger than life, with an 80- piece super orchestra that included six-time Tony Award winner Audra MacDonald and Lars Ulrich, drummer and co-founder of the heavy metal band Metallica.
How was the Musical Direction process for you when collaborating with the crew and guests on The Kennedy Center Honors to ensure everything ran smoothly on the day?

Rickey: I meet with the core team of producers, directors, set designers, lighting designers, and talent producers. Once the decision is made of who the performers are, I create a spreadsheet and choose several songs for each artist for discussion. Once the song is locked in, we work on the arrangement and send it to the artist for their approval. The demo of the arrangement is then sent to all departments, and that's when the magic happens.
What did you feel was most creatively challenging for you during this event and is there a memorable moment or highlight of working on The Kennedy Center Honors?

Rickey: For the honorees, this is their crowning achievement; the performance has to mean something to them. For anyone looking back at their career, there are a lot of emotions, and it's our job to show them the appreciation, respect, and gratitude for their contribution to the arts. The most challenging thing about the Kennedy Center Honors is that you have five honorees and you have to try and cover their vast bodies of work, roughly in 20-minute segments. The three things that are a must are… The right songs, the right artist, and the perfect arrangement. I'm a big fan of Earth, Wind, and Fire…I know the entire catalog. It was very difficult to pick the right songs to perform because they have so many hits and great songs. We decided to use additional songs from their repertoire for presenter playons in an effort to use as much of their music as possible.
The most memorable performances are:
Honoree: Linda Rondstadt 2020
Carrie Underwood's performance of 'Blue Bayou'; she sang the song as if it were her own. Initially, she wasn't sure this was the right song for her. Our first rehearsal at the Kennedy Center proved that the song was perfect fit for her. Her performance that night was simply breathtaking.
Tribute: John F. Kennedy 2016
Cynthia Erivo's rendition of 'Impossible Dream"; this performance was celebrating the100th anniversary of John F. Kennedy's birthday. She represented all that he stood for; equality, opportunity, and the pursuit of the American Dream.
Honoree: Carole King 2015
Aretha Franklin playing piano on 'Natural Woman' was a complete surprise to Carole. Of course, she had seen Aretha sing the song many times, but she had never witnessed her playing the piano and singing this song. She watched in total disbelief and elated with joy. She even had President Barack Obama tearing up.
It was a night that I'll never forget.

---
It was an absolute pleasure to speak to each music supervisor and composer for their well-deserved Emmy wins, and again, a huge congratulations! From all of us at GMS, we wish you all the best in your future projects!