---
By Duncan Smith & Gareth Coker
---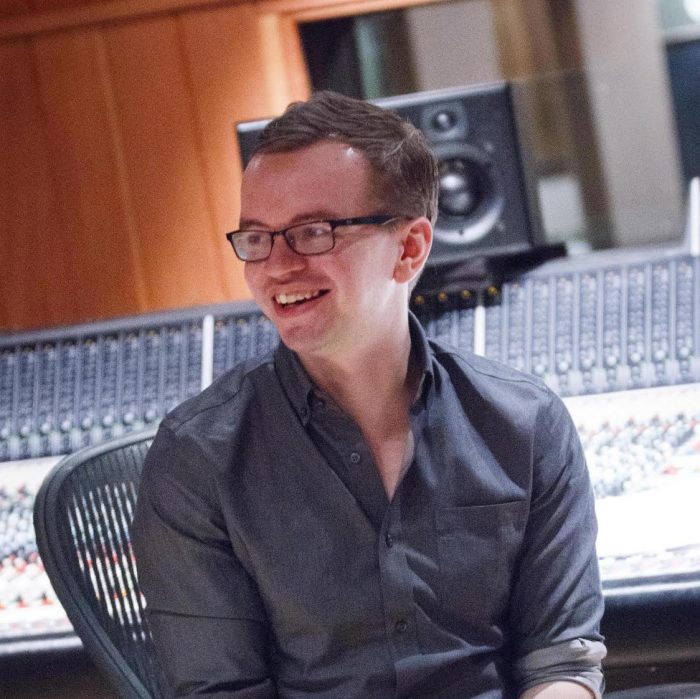 Gareth Coker is an acclaimed composer, working in film, advertising and predominantly games. His collaborative work on the soundtrack for Ori and the Blind Forest garnered multiple awards and received global recognition and success. Our resident games expert Duncan spoke to Gareth about his career, his composition methods and more.
You originally studied at the Royal Academy Of Music in London. I know you've worked on films too, but what made you decide to focus on games composition rather than other more traditional media?
I think it's really just where my career gravitated towards. I've been playing games since I was four years old, so that's for a longer time than I've consciously been paying attention to films. I therefore feel like I understand games best as a medium to work in due to my longer personal experience with them. Also, I genuinely feel that the storytelling potential in games remains untapped. We're in a very strong period for the game industry at the moment, but I still think that we are yet to reach gaming's first "Golden Age".
For those reading this who don't know too much about games, the medium allows scores to be interactive, following the action of the player and so enhancing the sense of immersion. Is being able to work in an interactive medium one of the attractions of game composition for you?
Interactivity is definitely a fun part of working in games, but I think it's really the combination of interactivity and also the limitless scope of what games can be that is the major attraction for myself. In terms of music, one gets to operate in fantastical worlds in amazing settings, all while trying to tell a story that while ultimately can end up going from A to B, there are a hundred routes to get there. How to solve that puzzle is something that often changes from game to game, and it can be immensely satisfying when you eventually find the solution.
Ori was a scored within a linear story, whereas the likes of Minecraft and ARK were non-linear and interactive, befitting open-world games. How does your approach differ when working on these types of games?
Ori was a horizontal score. It follows the player from moment to moment and changes interactively based on player's interactions and progress within the game. The story is linear, but the player has multiple ways to get to the end even though 'the set path' is laid out for the player. ARK and Minecraft's worlds and the game within them are most definitely non-linear in the sense that the player defines the story. The music's role in this sense is to set the scene and mood to allow the player to become fully immersed. Having the music mimic the player's every action isn't always the right option because it can change very frequently, whereas within a game lIke Ori – you can make a smart assumption based on personal and external playtesting as to what the player might or might not do. There are so many variables within an multiplayer open-world game that it's often best to take a 'big picture' approach.
You've lived & worked in various different cities around the world including London, Utsunomiya (Japan) and LA. Do you think these distinct places and cultures have helped shape your sound and, if so, how?
By process of osmosis, when one lives in a different country for a period of time (as opposed to visiting a country), you pick things up from the culture. This can be the way people speak, the way people interact with each other, and of course the way people make music and art in general. Experiencing that inevitably leads to a bleeding over into one's own life and work. For example, my general attitude to business stems from my time in Japan where I learned to understand and appreciate the greater whole, the value of the group. This is essential when working within a team environment such as making a game or a film, and it's accentuated even more by the fact that being a composer can be a very solitary business! In terms of music, the biggest thing that I've picked up personally is less about the music theory of different cultures, but more the actual instruments themselves and how one can apply them into my own way of writing. Taking an instrument from Japan and then playing it within a Western context and then combining that with an instrument from South Africa, and trying to make it work is one of the great joys of making music for me. With the world being such a small place now due to ease of travel and of course the Internet, it's easier than ever to find and create sounds and music that people might not have heard before. Even more fun is the challenge of trying to make it all sync up with the imagery you're working with!
Sounds like you're busy in the studio at the moment. Are you working full time on Ori & The Will Of The Wisps? How's that going?
Yes, I'm working on Ori and the Will of the Wisps. It's progressing well and I'm loving working with all the very talented developers at Moon Studios. Beyond that I can't say much, we'll reveal what we can when it's ready! It gives us great joy to read up on all the anticipation for the game and we hope we can deliver on that.
Ori And The Blind Forest was a very successful game & your score was incredibly well received – winning several prestigious awards. Is it daunting working on a follow-up given the high expectations of the sequel?
Well, it is my first sequel. Until now I've been in the business of creating and branding IP and not continuing it! I think the main challenge here is to see how we can push every aspect of the game, not just music, to the next level and make sure that it both feels familiar and comfortable to our returning players, but also new and adventurous for those who seek more Ori, but also want a new challenge. I would rather have to deal with high expectations than no expectations at all! It's a privilege to do what we do and we will work as hard as we can to deliver what we think and hope the fans want to see in the 2nd game.
Your track on the teaser trailer for Ori & The Will Of The Wisps, shown at E3 last year, was the first glimpse of the new soundtrack. When can we expect to hear more?
Probably around the same time as we reveal any new content for the actual game. I will say that in terms of music pre-production there are a few things I'm doing (have done!) that I've never been able to do before, which is very exciting. Now the task remains to get it all working in the game and making sure the right emotions come across for the player. The real challenge with a game like Ori is not just in the creation of the music, but making sure it balances and has the right synergy across all departments. Art, animation, gameplay, level design, sound, music all need to come together to form a cohesive whole. It might sound obvious but it's not as easy as it sounds to get that unity across the scope of the game. However, that is something that is truly felt by the player, the unified vision, and it's something that comes across in almost all of my favorite games that I've played – which, since the age of 4 as I mentioned at the beginning, is a lot of games!
Do you have any forthcoming projects you're able to mention?
Other than Ori and the Will of the Wisps, nothing that I'm able to mention, though I do enjoy an ongoing relationship with the Minecraft team and the ARK Survival Evolved team and always look forward to what might come next from them and feel very fortunate if they continue to involve me in their work.
You're hosting a Games Masterclass at Bafta on the 16th April, looking at the Art of Storytelling Through Music. Do you enjoy being able to teach and inspire others through talks like this?
Yes, I'm very much looking forward to this as it is important to me. I have been very fortunate to have great guidance throughout my career and more and more as I get older, I appreciate the job I've been allowed to do. It is always nice to give back and I'm delighted that BAFTA have given me this excellent platform from which I hope to pass on as much as possible in the time that I have!
—-
If you've not heard the incredible soundtrack to Ori and the Blind Forest, click here to listen. If you'd like to attend Gareth's masterclass you can find tickets on the BAFTA website.