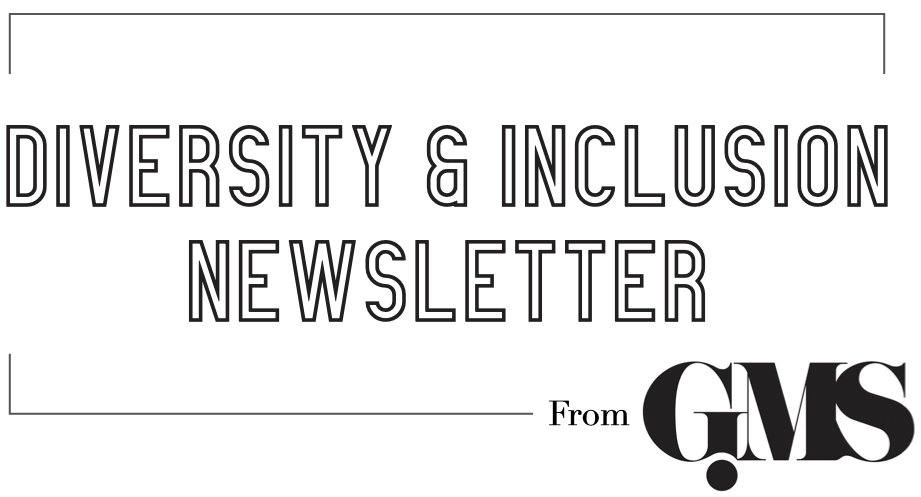 Pride Month Interview: ​​ilā Kamalagharan
This month for our D&I newsletter interview, we spoke with ​​ilā Kamalagharan, Trans+ artist, producer, vocalist, co-founder and director of London Contemporary Voices and Trans Voices, the UK's first professional Trans+ choir. They are also the creative director of Maison Mercury Jones, the first sonic branding agency focused on a fair representation of all gender identities, underrepresented ethnicities, ages+ and dis/abilities in music & marketing for brands.
Read on to hear more about how they work to empower underrepresented composers and musicians.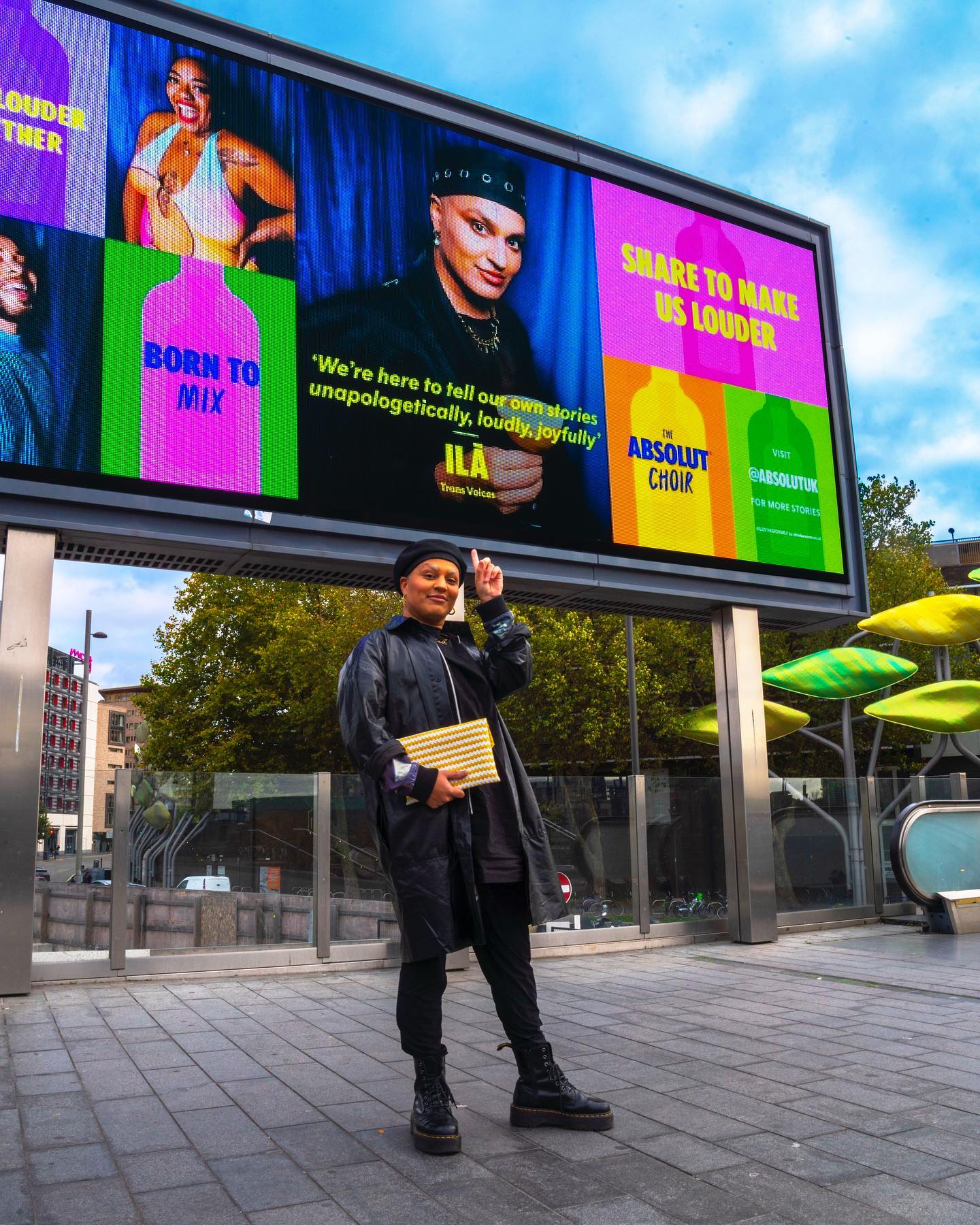 Tell us a bit about yourself and Maison Mercury Jones
We started the agency a year ago, and our mission is to work exclusively with composers from underrepresented groups and to do really exciting artistic collaborations with brands. The second prong of the agency is embracing new technologies, so all things Web3 as well. It's a real founding belief of mine that the biggest paradigm shifts in music and culture have always come at the intersection of marginalised groups meeting and creating something new together, but also how that intersects with new technologies and possibilities within music tech.
So in embracing those two things, you arrive at a place where you're going to make something that is unique, meaningful, powerful, but also helps represent those people who just don't get a look in ordinarily in the world of music for brands, which is pretty impenetrable as an industry. It's so exciting to me – we've already worked on campaigns for Absolut, created an anthem for Bosch UK's 125 year anniversary, three TVCs for Havas and created the sound of planet Mercury for the European Space Agency's BEPI Colombo Mission – and there's so much more happening we can't talk about yet.
We also have a research partnership with University of Sheffield, so as of this summer, I'll be supervising a PhD student via Maison Mercury Jones in sonic branding and AI. So feeding into those new and emerging spaces but also very much embracing the intersection of new technology and diversity.
That's very much where I'm at.
How do you think the digital future can be improved?
At the moment, there's a lot of focus on fear, and rightly so, in terms of rights, ownership and permissions, but also on agency. It's very valid but what I want to do is go into those places that are a bit scary and figure out what we want from them. Because there's a lot of possibility there as well. The more that we embrace these new technologies, the more we can actually shape them and help influence policy and decision making on how they should be and how they should serve us rather than the other way around.
It means putting the composer at the centre. If they aren't at the centre, I think a lot of things get developed that aren't really all that useful [to them] but are just great for a quirky flash in the pan, viral moment. So, there's a lot of work to do.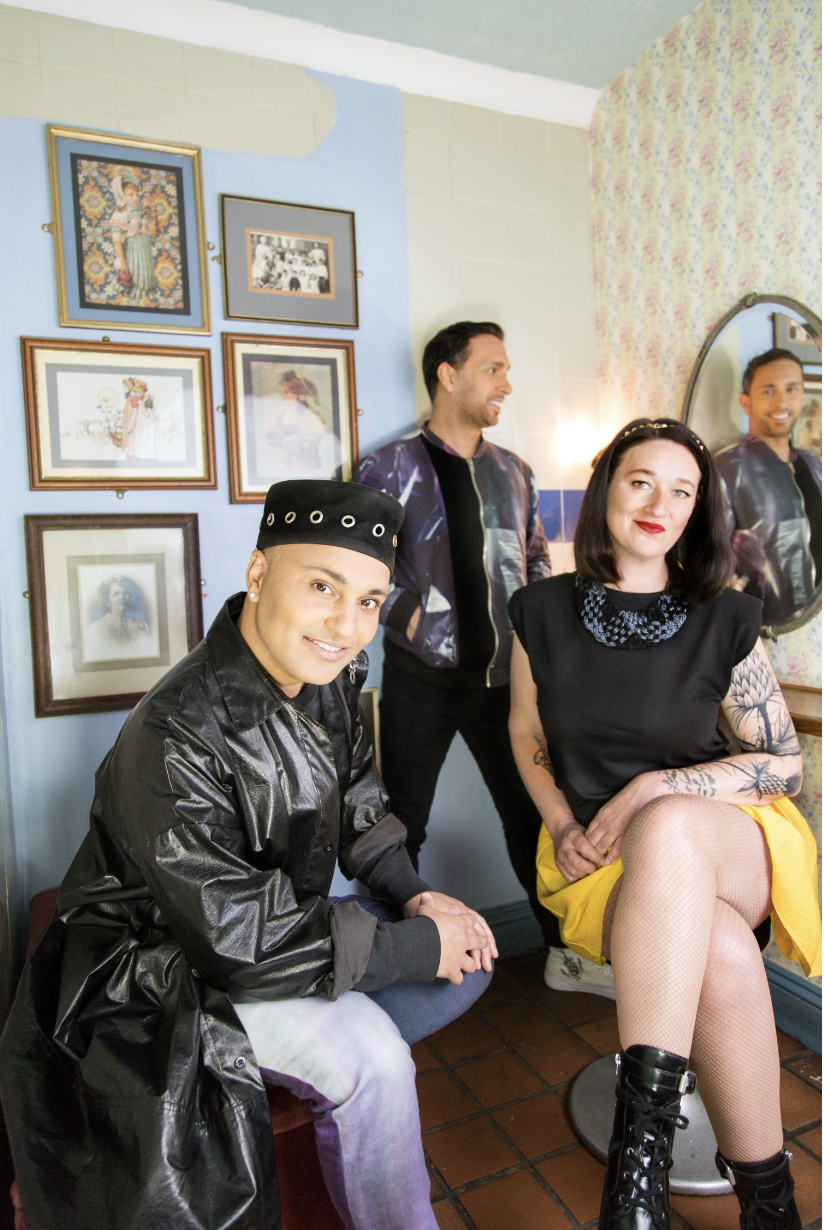 You're the first creative agency that's entirely Trans+, POC, LGBTQ+ and Female-led. Why was it important to not only work with marginalised identities, but also have this reflected in the leadership team?
We just are those people so I think it's born out of frustration and a desire for things to be better. Between us we've worked in many other places and I feel that there's quite an ingrained culture and implicit bias in terms of which composers people will work with. They're all from the same background, and often in this small bubble. And therefore the music that's created reflects that. I think it serves everybody to have more diversity in music.
There are certain things that you find yourself arguing for and I just wanted to take that out of the equation and not have internal battles constantly. When you are, say, the only person of colour in an organisation or the only queer person you find yourself trying to instigate change, but are often met with resistance or lack of understanding of why [diversity] would be a good thing or why it would be important. But also why it would lead to really great music. You're going to get music that's distinctive and unique and you're going to get something that therefore is also more ownable for a brand.
We recently collaborated with M&C Saatchi on a project for Absolut with Olly Alexander (of Years & Years). I was on the billboard for the campaign as a 'change maker' as well as working behind the scenes on the music with Trans Voices and Olly for a special campaign film. Often you go to a shoot and realise very quickly that you are the only person of colour or the only queer person in the room, and you are there as the performer and as the figurehead on screen, but everybody else making the decisions is not. Often the things that you are asked to do or asked to speak on are framed with a lens of othering, of looking at you from the outside and trying to get you to say the things that are the hit points. But one of the things that was great about this particular campaign is it was so well done and genuinely diverse behind the scenes as well.
How do you think the music industry's understanding of queerness is changing? Do you feel it is changing at all?
Yes and no. I think that queerness is acceptable in certain circumstances – when we are fabulous and beautiful. What I'm also seeing is certain brands cancelling their Pride campaigns. And so it feels like with queerness, you are always in this position of when it's fashionable and acceptable, when you fit the mould, you are brought in to support something. But when the tables turn, you are the first to be removed. This Pride season, particularly, I'm seeing a lot of good campaigns, but I want to see more. I want to see genuine support for grass roots LGBTQIA+ organisations. I want to see people really making much more of a commitment to much deeper change and legacy, and not just changing logos to rainbow flags.
What can we, the sync community, be doing to empower unrepresented creatives? 
I think it's about going beyond your own implicit biases, because we all have them. The real art of being a great music supervisor and working in sync is being able to separate yourself from your own biases, but also that your own taste is important and it does guide you. Start to dig a little bit deeper to find the things that are perhaps underrepresented in the world and find homes for those things. Challenge yourself a little bit, because I think we all have our go-to things, and I think it's hard when there is time pressure. But I think it needs to go a little bit further than that. It's not just about finding a track that works, it's finding something that works in a much broader sense. 
It's really hard for composers and musicians coming up because they don't know how to get their music heard. So the more that can be done in terms of reaching out and actually helping composers understand what they need to do to get their music heard, but also feedback and get a steer on what works and what doesn't work in sync.
Maison Mercury Jones are currently looking to expand their network of freelance music supervisors. If you are interested in working with them, please get in touch at Ila@maisonmercuryjones.com.
---
The UK and European Guild of Music Supervisors