---
By Vicky Bennett / GMS Coordinator
---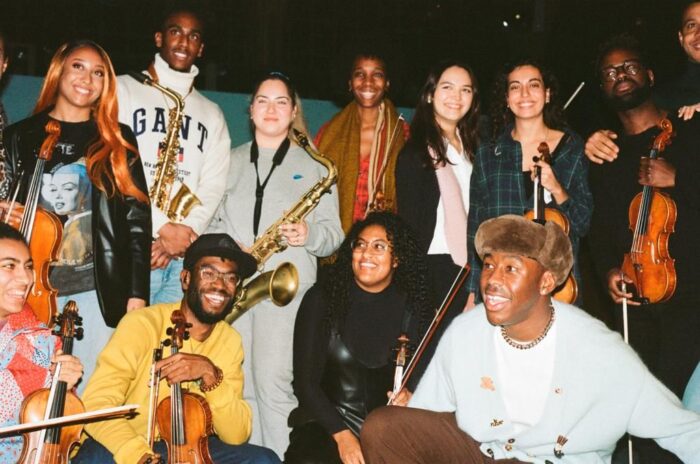 ---
To start 2022, the first 'Sync of The Month' of the year comes from Music Supervisor, Dominic Bastyra, from Wake The Town, who is also a part of our Full Working Board Committee.
As we move on to our January Issue, we are really excited to hear from Dom who reveals his 'Sync of the Month' which is the music from 'Virgil Ablohs final Runway show for Louis Vuitton' by Benji B & Tyler The Creator.
Dom speaks more on why the music from this runway show stood out to him.
---
Dominic:
Hands down the best music in any audiovisual concept I have seen this month is Benji B and Tyler the creator for Virgil Ablohs final Runway show for Louis Vuitton.
This is untouchable – Benji worked with Tyler the creator as the composer, the 76-year-old legend Arthur Verocai as the arranger, the Chineke! orchestra and finally Gustavo Dudamel as the conductor.
Emotionally supercharged following Ablohs death, this show was always going to be a musical tour de force and it didn't fail to deliver. Ambitious, clever, beautiful and Imaginative. Benji in interviews and the radio talks about Virgil's vision for the music especially following lockdown needing to be a huge show and that Orchestra was vital to this for him. What's amazing is that each orchestra member is given a seat at the table in the performance, literally and metaphorically giving them their fair dues, everyone is important in this incredible collaboration.
You can watch this below:
For further listening and info check out Benji B's last show dedicated to the project HERE
---
Thank you so much Dom for sharing your Sync of the Month! Watch this space to find out what our next Sync of the Month is!