---
By Vicky Bennett / GMS Coordinator
---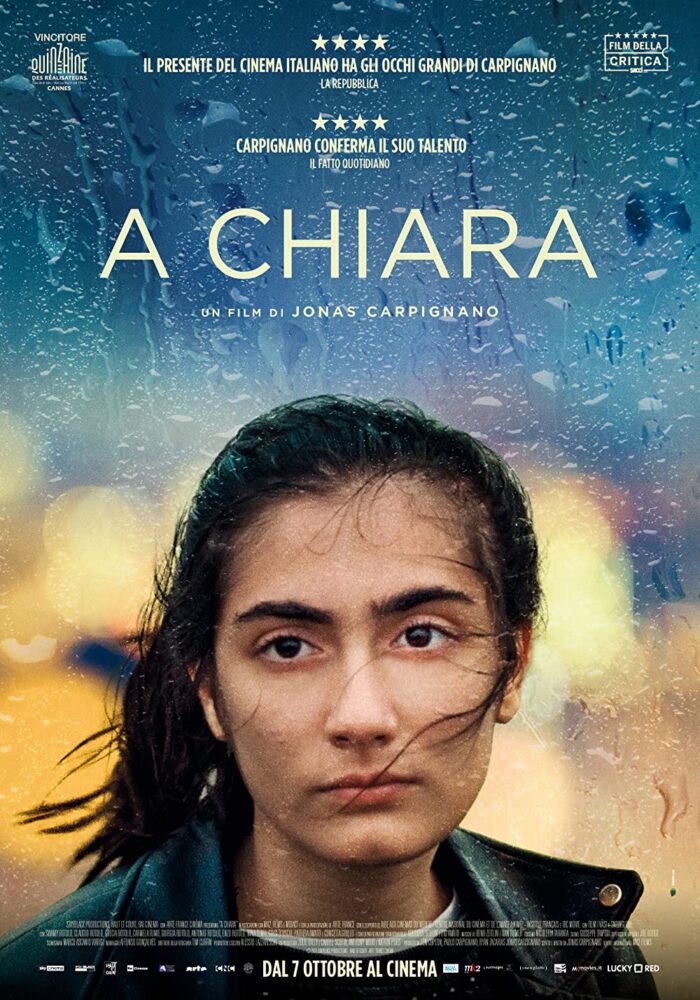 ---
The next 'Sync of The Month' comes from Independent Music Supervisor, Claire Freeman who is also a part of our Full Working Board Committee.
As we move on to our November Issue, we were really excited to hear from Claire who reveals her 'Sync of the Month' which, as you can see from the above poster is, A Chiara. This Italian film was most recently on the longlist for Best International Independent Film at the BIFA's.
Claire, speaks further on why a Sync from A Chiara stood out to her.
Claire Freeman:
'Voce' by Madame in Italian feature film 'A Chiara'.

I watched 'A Chiara' recently for the BIFAs in the Best International Independent Film submissions and it
really stayed with me. A powerful, gritty coming of age story about an Italian family, told
from the viewpoint of rebellious teenager Chiara whose father goes missing, and what she
then discovers about his life and involvement with a criminal underworld.

The film has a heady and vibrant soundtrack that relentlessly drives the narrative. "Voce"
is synced over End Titles. I've never heard this piece of music before, but for me, it perfectly
captured the passion, guts and defiance of Chiara and her survival and success in the world
against the odds. Particularly the chorus, which really pulls at your heartstrings. It moved
me to tears, which is not something that happens very often! So, I thought, worthy of this
spot.

I don't speak Italian, but this seemed irrelevant, as the emotions shine so clearly through
the music. Later I looked up the lyrics and it's about a broken relationship, which is very apt
for the storyline, being that of the father/daughter separation story.

I thought it was one of the best End Titles tracks I've heard in a while and I would highly
recommend the film if you have an opportunity to see it.
---
Thank you so much Claire for sharing your Sync of the Month! You can see the song used in this sync below.
Watch this space to find out what our next Sync of the Month is!
---