---
By Vicky Bennett / GMS Coordinator
---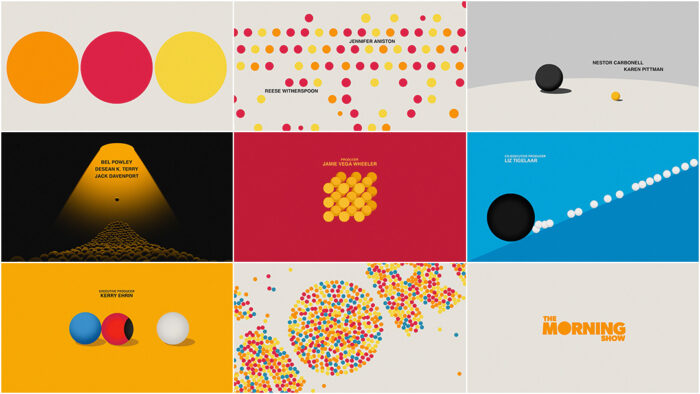 ---
In our October Issue, we discuss the next featured Sync moment from Music Supervisor, and one of our Full Working Board Members, Carmen Montanez-Callan of Carmen Montanez-Callan Music Supervision
We were excited to hear from Carmen who reveals her Sync of the Month which as you may see from the above clue is from the critically acclaimed Apple TV+ series, The Morning Show.
Carmen speaks further on why a Sync from it stood out to her.
Carmen Montanez-Callan:
'Nemesis' by Benjamin Clementine in The Morning Show on Apple TV+.
I was really excited to find that when 'The Morning Show' Season 2 aired in September, they had kept the title track. This is the only title sequence, apart from Game of Thrones, that I insist on watching all the way through so I can sing along dramatically. Much to the annoyance of my household of people and pets.
Good title sequence graphics were one of the first things that inspired me to explore a career in Film & TV and this is one of the best to my mind. Unfortunately, in the era of catch up and SVODs, they often get skipped. But not this one. Not in my house.
Colourful animated spheres, like snooker balls, dance across the screen in a battle of ego and power dynamics, echoing themes of the series. The track punctuates the animation like intimidating exclamation marks. Clementine's voice is reminiscent of a shove or a punch when paired with the animation, as the spheres knock into each other, square up to one another, or grow into threatening giants overshadowing the smaller ones as they shrink and cower away.
The "HHHRUM!" of Clementine's vocal, along with the persistent strings and drum beat, create an urgent, threatening, almost military feel that sets the viewer on edge and hurtles the sequence forward. Finally, the solo piano accompanies the last ball as it bounces and scuttles away.
The way the track interacts with the animation brings to mind Greek Mythology where the gods watched over humans and engineered battlegrounds to their own advantage. This, of course, illustrates the Machiavellian tactics used by the characters in the series. But maybe I've just watched Jason and the Argonauts too many times."
---
Thank you, Carmen, for sharing your Sync of the Month! You can see the Sync below.
Watch this space if you want to find out what our next Sync of the Month is!
---
---