---
By Vicky Bennett / GMS Coordinator
---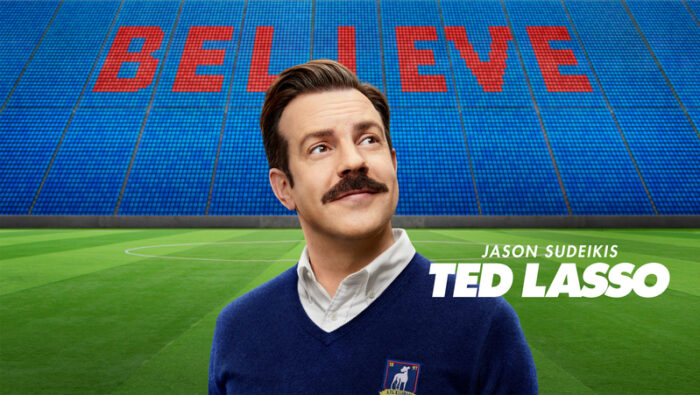 ---
We are rolling out a new monthly short feature where we hear from a selection of UK & European Music Supervisors discussing their 'Sync of The Month'
For the first month, we had the pleasure to hear from Music Supervisor, Rupert Hollier at Redfive who reveals his Sync of the Month which as you may see from the above clue is from the critically acclaimed Apple TV+ series, Ted Lasso.
Rupert Hollier:
I loved the use of "I Feel Free" by Cream in the last episode of Ted Lasso on Apple TV+.
The series is a breath of fresh air given the state of the world right now (!) – it's a joy to watch, and all the characters are on journeys of personal growth throughout the two seasons.
Nate has risen to the position of Head Coach in the face of adversity, but he is still the target of bullying a d occasionally ridicule – I Feel Free is used over the end credits of Episode 7 when he goes and confronts someone who he feels has been unkind to him, and as the song starts it feels like a new Nate is born, and that going forward he is not someone to be crossed, he feels free from the shackles of being the victim, and the song sums up his mood perfectly.
It's obviously a vintage track, but Cream, are of course incredible, and not used enough in my opinion – the song still feels fresh and works perfectly in this episode.
---
Thanks, Ru for sharing this with us! We will be back next month for a highlight from September so keep your eyes peeled!