---
By The GMS Team
---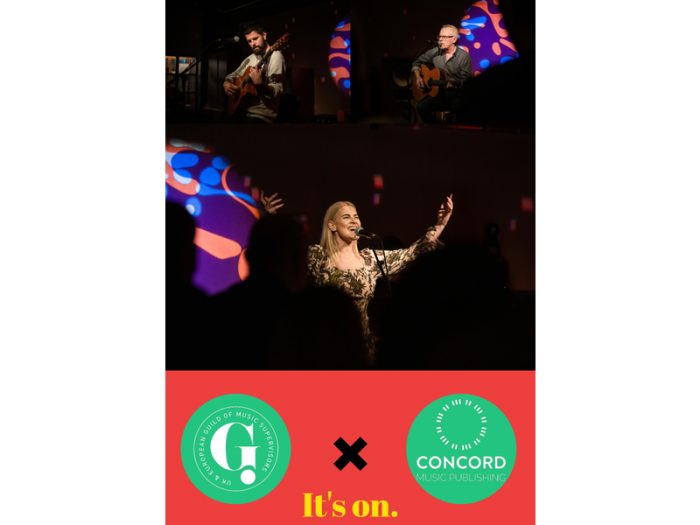 January 30th saw the second annual UK and European Guild of Music Supervisors Live Music Showcase, we had the pleasure to collaborate with Concord Music Publishing who provided the most entertaining and special guests, thank you for helping us organise such a magical night.
We had a brilliant turnout with a range of incredible music professionals attending, thank you so much to everyone that made it down on the night, it was great to see you all and we hope to see you all again very soon!
Click HERE for some photos of the event!
A Special thanks to Spiritland King's Cross who allowed us to use their incredible venue for our showcase.

Concord Music Publishing also had a few words of their own to say.
On January 30th, the sync team from Concord Music Publishing were delighted to host The Guild of Music Supervisors for an evening of exceptional performances at Spiritland in King's Cross – Guests were greeted with a choice of bespoke (geddit?) cocktails The Concord' or 'The Guild' – it was off to a good start.
The evening celebrated some of the incredible talents on the Concord Music Publishing roster – playing to a room packed full of the topper most music supervisors in town (where were you Mr Neil?!) Starting with LYRA from Ireland, who blew us away with her powerhouse voice and her excellent banter… Followed by the beautiful meditative songs of Nick Mulvey on a brief stopover on his way from Ibiza to LA to start recording his next album and finishing with the legendary Nik Kershaw – he really is 'The One and Only'.
Thanks to everyone who came down- we like throwing parties and hope you give us lots of syncs in exchange for all the free drinks. Just kidding. Sort of… Love Sara, Stevie P, Alison, Imogen, Lucy, Daniel, Angus, Katy and Shannon.