---
By The GMS Team
---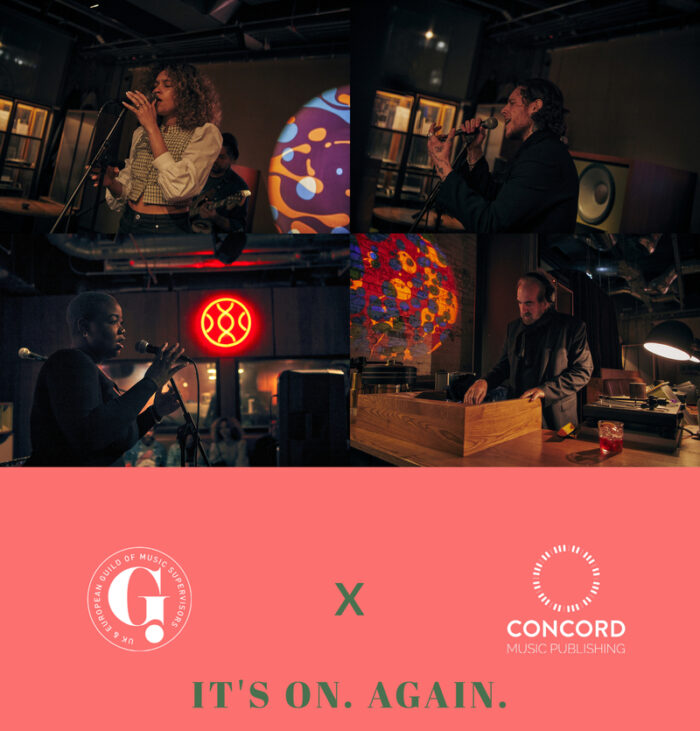 ---
March 7th saw the third annual UK and European Guild of Music Supervisors Live Music Showcase!
We had the pleasure to collaborate once again, with Concord Music Publishing who provided the most entertaining and special guests.
We would like to say a huge thank you for organising such a magical night, and we are so grateful for all your help, we can't wait to collaborate again!
We had a brilliant turnout with a range of incredible music professionals attending, thank you so much to everyone that made it down on the night, it was great to see you all and we hope to see you all again very soon!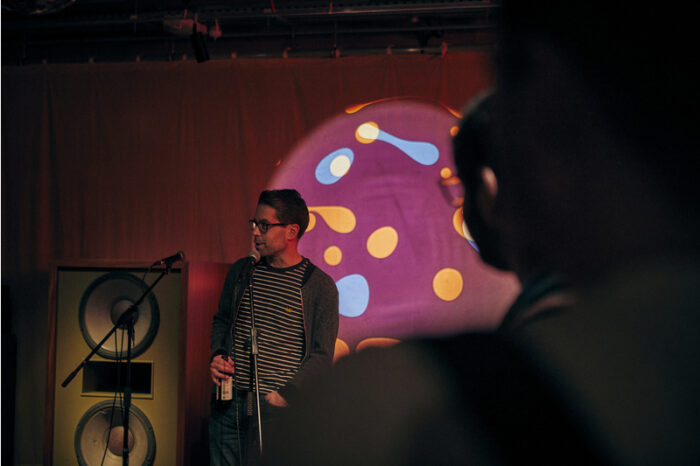 The event started off with Joseph Lawrence, performing one achingly beautiful song written by Ben Garrett, then Hamzaa simply slayed it, with a quick break for tacos and hotdogs(!)
We then had the incredible Izzy Bizu getting everyone moving- and finally, to top it all off -the legend that is Arthur Baker got on the decks.

Thanks so much to those that made it – If you weren't there – you really missed out!
A special thanks to Spiritland King's Cross who allowed us to use their incredible venue again for our showcase.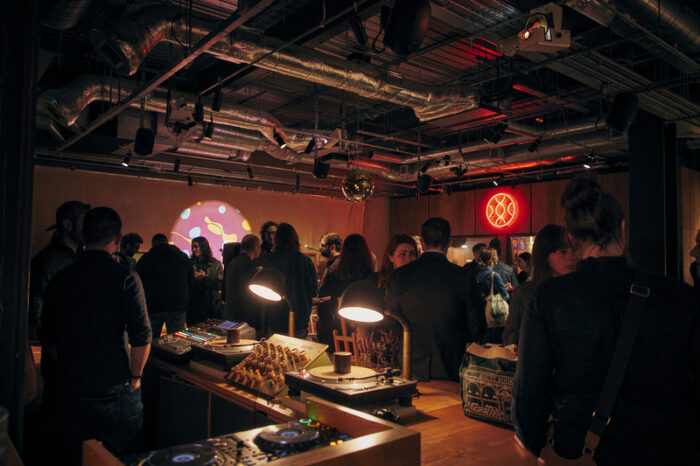 Read below for more information about the performers!
---
Meet the performers:
Hailing from South West London, Izzy is a current and old soul all at once. Switching between contemporary and retro sounds, there's never a dull moment to her music. Whether it's the peppy disco-funk of her widely loved track White Tiger or the smooth R&B of Tough Pill – it's all just a little bit irresistible.
Rising the ranks of the London R&B/soul scene, Hamzaa radiates rawness. Her music has a personal touch that makes you come away feeling pure empowerment, with songwriting that can be both anthemic and unifying as well as vulnerable and heart-wrenching. Whatever it is, she's not afraid to go there.
Arthur Baker
Boston-born Arthur Baker launched his career as a disco DJ but soon made his way into music-making, producing and working with legends such as Dylan, Hall & Oates, Al Green, Springsteen – to name a few. He's one of the most widely imitated early hip-hop/house producers, masterminding breakthrough experimentation with tape edits, sampling and synthetic beats. Who better to take us into the night?
Joseph Lawrence
Your soul feels everything, your mind may try to deny, but your heart greets the honesty with joy and relief.