By Vicky Bennett / GMS Administrator
Michaela Coel created, wrote, produced, co-directed and starred as the main character, Arabella, in 'I May Destroy You'. The series is about this young woman who struggles to remember the events that took place during her spontaneous night out with friends. However, the next day, she soon realises that she was drugged and taken advantage of during that night.
It explores powerful themes throughout the series such as Consent, Black Identity, Sex, Forgiveness, Social Media and Gender, which has helped resonate and bring a brilliantly told story to the public. As well as this, it stays true to discuss and normalise issues that have been stigmatised in today's society.
Since its final episode aired in July, I May Destroy You is now arguably one of the most talked-about TV Series that has been released this year and it is no secret that the vital element of music only helped accentuate the scenes throughout, with an excellent array of songs featured on the soundtrack from exceptional artists.
We spoke to the Music Supervisor for Michaela Coel's, I May Destroy You (IMDY), Ciara Elwis at Air-Edel, who has previously worked on shows such as Sex Education, The End of the F***ing World and I'm With the Band: Nasty Cherry.
Watching the series, it is evident Ciara worked hard to deliver an outstanding soundtrack which complimented the show as well as resonating with the characters and the audience at the same time.
Below is our interview with Ciara Elwis delving deeper into her work on IMDY, (containing some spoilers of the show).
After initially reading the script, which scene did you look forward to working on the most?
Ciara:
To be honest there wasn't a particular scene which stood out because the scripts were so good – a real page-turner! There were some musical moments like Truffle Butter, Sweet Female Attitude and It's gonna rain already scripted though which was great as that really helped set the tone for the series in ep 1, which meant that I was already thinking of artists that might work as I was reading through.
How closely did you collaborate with Michaela Coel to interpret what music she wanted, to set the tone of a scene?
Ciara:
We worked really closely with Michaela – the focus was often character rather than tone driven which was an interesting approach as it was quite freeing from a musical perspective. As we didn't have a composer there was a lot of commercial tracks required so we had an initial meeting to discuss the sort of music she wanted for the series and we went away and put together lists based on different themes which went out to the editors for when they were assembling. Then later on in the music spots, we would discuss specific scenes and what she wanted them to do for either a moment or a character, and then we would send over a few options for her to choose from.
I May Destroy You explores such powerful themes such as consent, sexual assault, Black identity, sexuality and gender, how do you approach these themes when selecting music to ensure that the story being told resonates with each of the characters as well as the audience watching?
Ciara:
One of the priorities was for the tracks playing to feel representative of the characters on screen and as a lot of the time they feature music diegetically we wanted to make sure whenever that happened that the tracks selected made sense for the person who had pressed play. In this way, the tracks almost add an extra layer to our understanding of them as a character and I think using the music in this way really helps draw the viewer in further as it feels/sounds natural – or that was the hope anyway!
Were there any challenges you faced throughout the process of this project and what was your most memorable moment/highlight of working on IMDY?
Ciara:
As could perhaps be expected for a series with this sort of content (sex, drugs, assault) we did have quite a few denials which was stressful! We worked really closely with the rights holders and managed to get a few reversed in the end which was really amazing. An example of this was 'it's gonna rain' which features in 3 different episodes and functions as a sort of transitional piece showing Arabella's processing and coming to terms with what happened to her. I can't imagine the show without it so I'm so glad we managed to get that one through in the end! I'm also pretty thrilled to have cleared some Daft Punk as they don't say yes to much – it's a real testament to Michaela and the show that we had their seal of approval!
What was your favourite scene to watch back when final mixing took place?
Ciara:
I love the Arlo Park's 'Cola' use at the end of ep 7 as I think it fits the tone of Kwame's numbness mixed with that end of the night stillness really beautifully. I also love Janelle Monae's 'Pynk' at the end of Ep 5 – there's a warmness to that track that feels really feminine and strong which I think works so well with Arabella's attitude at that point. A final favourite to watch back is Firestarter by the Prodigy – the way the whole sequence was shot and edited is just perfect, it almost plays like a music video!
Thank you Ciara for taking the time out to speak with us here at GMS, we wish you luck in all your future projects!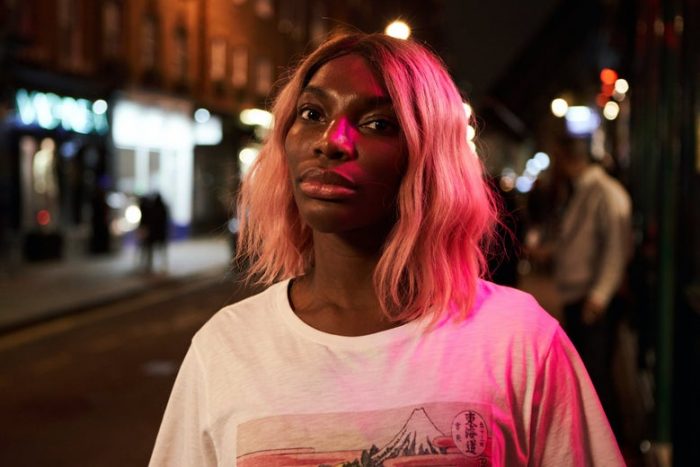 You can listen to the official soundtrack on Spotify here: