---
Duncan Sits Down With The Pair
By Duncan Smith
---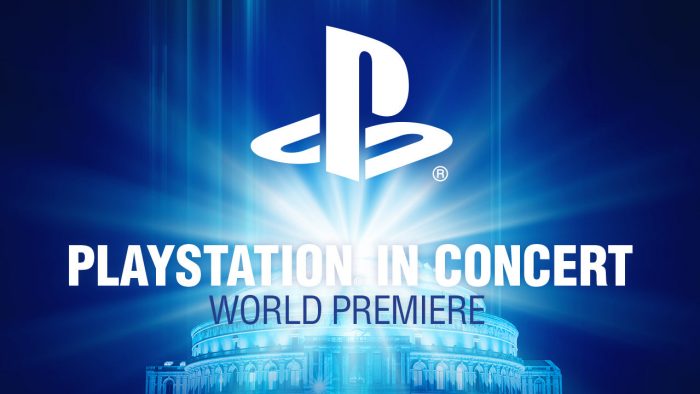 Jessica Curry is an English composer, radio presenter and former co-head of the British video game development studio The Chinese Room. She won a BAFTA award in 2016 for her score for the video game Everybody's Gone to the Rapture.

Jim Fowler is in-house composer at PlayStation, based in London. He's currently working on new titles such as Media Molecule's Dreams and Blood And Truth, the first feature-length VR game from London Studio. He's previously won awards for his work on JK Rowling's Book Of Spells and orchestrated Everybody's Gone To The Rapture.
The world premiere of PlayStation In Concert takes place on 30th May, where the Royal Philharmonic Orchestra will be playing PlayStation soundtracks in the iconic surroundings of The Royal Albert Hall. As well as featuring music composed by both of them, Jim has orchestrated the music and Jessica is compering the event.
Hi Jessica & Jim – thanks for taking time out of your busy schedules to be interviewed for The Guild of Music Supervisors.
JC: You're most welcome. Thanks for chatting to us.
JF: My pleasure, thanks for asking.
You're both involved in the first official PlayStation In Concert at the Royal Albert Hall with the Royal Philarmonic Orchestra. That's a pretty impressive sounding gig! Are you both looking forward to it?
JC: Ha ha- yes, it is definitely the most impressive sounding thing that I have probably ever been involved in. It's one of my favourite buildings in the world and I am both looking forward to it and getting slightly sweaty palms at this point too. I think it's going to be the most incredible and memorable evening.
JF: Absolutely! I can't wait.
How did the idea for the concert come about?
JF: Due to the growing interest in video game scores & the success of other game music concerts the Royal Philharmonic Orchestra had been in discussions with Alastair Lindsay (our Head of Audio here at PlayStation), and last year the opportunity arose for the RPO to book the Albert Hall.
Jim, you're arranging the music for the concert. Has this been a lot of work? Had many of the scores already been arranged for orchestra?
JF: It's been a lot of work, for sure, but also an absolute blast! A lot of the later music is already for orchestra and so it was just a case of contacting the various composers. Some required small orchestrational tweaks to fit the concert's line up. The older music, though, was often not for orchestra, or if it was it was MIDI so didn't necessarily lend itself to a straight conversion to live. On top of that, we wanted to include fan favourite music that might not be for orchestra but which is an important part of PlayStation's musical lineage. Looking through my tracking spreadsheet of doom, I've made arrangements for 50% of the pieces, in addition to any orchestration tweaking. So yes, lots of work but great fun!
What's been your favourite piece to arrange for the concert?
J: Whichever one I'm currently working on! It's been such a pleasure working with all this fantastic music, by a selection of excellent and varied composers. I think one of the strengths of this concert is the variety of music on offer and that meant each piece I arranged needed its own approach. It really is tough to choose. My favourite bar, though, is in Dark Cloud: an unexpected tango lick in the 'cellos – not in the original music at all but the arrangement was crying out for it.
Can you name a few of the games that will be featured?
JC: It's such a wonderfully diverse mixture of music, spanning the PlayStation's early days right through to PSVR. Highlights for me are The Last Guardian, Flow and Shadow of the Colossus. I'm also ecstatic that a piece from my score for Everybody's Gone to the Rapture is going to be featured that night- a dream come true to be honest.
JF: Uncharted, Bloodborne, Everybody's Gone to the Rapture of course… lots of favourites and hopefully some surprises, some blasts from the past and some new discoveries as well.
The concert covers over 20 years of PlayStation music. How has game music evolved in this time? Do you think it's improved over the years?
JC: A good question. Yes, it has definitely evolved and grown more sophisticated but each generation of the PlayStation has brought us memorable, special and exciting music. A good theme is a good theme and that always stands the test of time.
JF: The fidelity of the music has changed and (in the case of live instruments that used to be sampled) improved. Musically though? I don't know – certainly there are fewer technical restrictions now which means the music can be whatever a game team want it to be. But hopefully what this concert shows is that the music's always been great in videogames.
Jess, have you compered at a gig of this size before? Do you have anything special planned?
JC: This is by far the biggest crowd that I will have ever addressed. The wonderful thing is though, that it feels like it's going to be a hall that is full of friends. The fans want this to be an incredible, special and unforgettable night and I know that there is going to be so much goodwill in the room. I've also got a huge number of my family coming which is both comforting and terrifying in equal measures.
Jess you're renowned as being a champion of game music on your Classic FM radio show, and Jim you're arranging scores to be played by the Royal Philharmonic at the Albert Hall. Given this, do you think game soundtracks are starting to get recognition from the wider music establishment? Has that been a long time coming if so?
JC: I absolutely think that game soundtracks are now being recognised globally – it's wonderful to see. There are so many talented people taking games music around the world on a huge scale and my own show Dear Esther Live toured the finest concert halls in the UK earlier this year –it was wonderful.
JF: I hope so. And yes, it's taken some time to get over the idea that music for games is just bleeps and bloops, but as Jess's Classic FM program shows, there's a huge appetite not just for listening outside of a game but also for hearing the music performed live.
Jess, do you think the success of composers such as yourself will make it easier for new female composers to come through the ranks?
JC: I absolutely hope so. If you can see it you can be it is a motto I wholeheartedly subscribe too.
Are there any particular emerging composers in the game world either of you would recommend?
JC: Rebecca Dale is definitely one to watch. I'm a great fan of her music.
JF: Luci Holland has done some nice work, there's a nice Michael Nyman vibe to a lot of her stuff. Kristofer Maddigan has just won the video game BAFTA for his jazz infused score to Cuphead – I'm looking forward to seeing what he does next.
Have either of you heard your own music played live by an orchestra in front of an audience like this before? If so, what's it like?
JC: I'm fortunate that my music has been performed around the world but it never gets less exciting. It's what makes all the hard work worthwhile. As a media composer it's amazing to get direct, live feedback from an audience.
JF: In the recording studio, yes but in a hall like this in front of an audience? Never – it's unbelievably exciting!
Finally, do you think this concert will be a one-off or is there interest in taking it around the world?
JC: I would absolutely love it if this concert toured around the world- fans would go crazy! So let's all keep our fingers crossed for more outings of this amazing evening.
JF: We'll have to see!
You can get tickets to PlayStation In Concert here.