---
By Emma Francis
We spoke to Abi Leland, founder of Leland music about her work on the campaign
---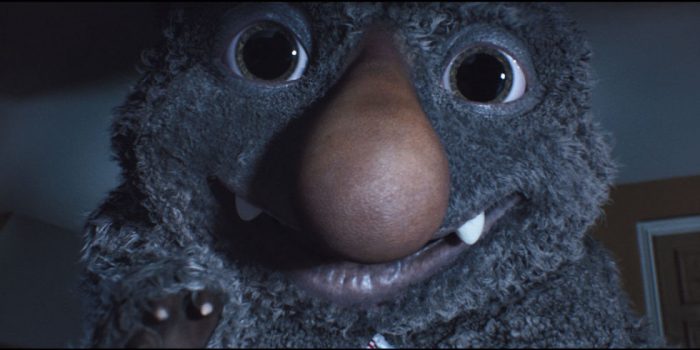 Christmas adverts come in all shapes and sizes, some fill us with warmth and others leave us with teary eyes. There's one campaign that has become legendary and continues to be the most talked about Christmas advert, year after year – John Lewis. We spoke to Abi Leland of Leland Music who is influential in crafting the soundtracks to this festive feature.
Abi, can you share how the music for such a highly anticipated campaign comes about?
As soon as the script is ready we start exploring the music. We look closely at the story, the messaging, and the overall tone, and we start to find music and songs that we feel will make a connection with the film.
We have many months of working with the director and creatives at script and treatment stage. Once we have a rough edit to work with we've already explored a lot of avenues. We need to make sure we are ready to try various ideas to picture as soon as we have an edit to work with, yet at the same time we always try to look at the film with fresh eyes and ears. Once we've got a short-list of songs, we will often start working with arrangers to craft the song to picture, working out the best edit and also just helping the agency and brand to hear the song in a different way from the original. During this time we will also be researching artists and bands and starting to have tentative conversations about interest and availability. Once we have a song agreed we will start properly approaching the short-listed artists to see if they will demo. I'm always humbled by the time and energy that artists put into the demos, and the inspiration and originality that they bring to their versions. I wish I could end up using more than just one!
How do you come to choosing the artist for the cover?
It's a whole combination of factors. The song choice will play a part as some artist's sound and style will suit certain songs better than others. The overall tone that the film needs will play a big part, so we'll be looking at artists who we feel like their voice and style will work for the film. A big part of our job as music supervisors is looking out for new and emerging artists, so we'll naturally be doing this all year and keeping an eye on any that might be good for John Lewis. We also work very closely with labels, publishers and artist managers to discover and approach artists.
Why do you think the John Lewis ad continues to be the biggest Christmas advert each year?
Christmas ad campaigns in the UK are our equivalent to the Super Bowl in the US. A lot of the major brands create much bigger campaigns compared to any other time of year, so many people look forward to this and the anticipation builds in the run up. The John Lewis ads are like little short films or music videos. They are well crafted and the characters and storylines always connect well with people. The music is very prominent and is such a big part of supporting the storytelling, plus the songs used are often very popular yet feel more original than certain songs that people get used to hearing on various ad campaigns. We also give the artist a lot of free reign to create their interpretation of the song, so the cover versions are genuine and always have something special about them.
Lastly, do you have a favourite campaign?
My diplomatic response is that I like different versions for different reasons! They're all great and I've enjoyed working on each and every one.
Want to hear more about how your favourite TV shows, films, games & ads get their soundtracks? Check out our blog for more