---
We joined Kassner, who co-hosted a dinner with PRS at The Ivy, to mark this special occasion.
By The GMS Team
---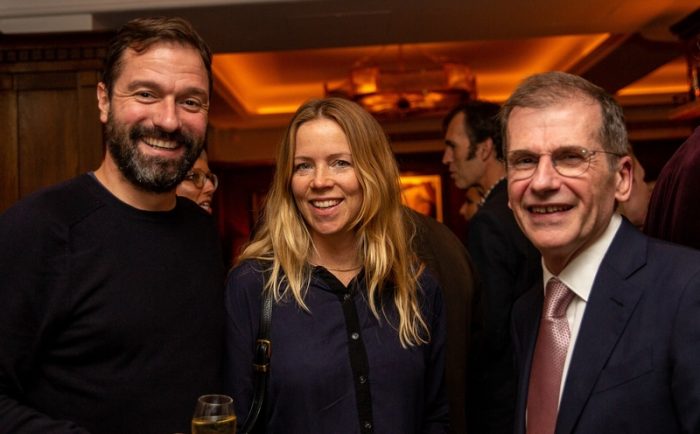 Kassner Music is home to some of the most celebrated songwriters of all time but it was the company's founder, Edward Kassner, that penned its first hit, "How Lucky You Are". The song rose to prominence when Dame Vera Lynn sang it on BBC radio shortly after the end of World War II and with this breakthrough, Edward was able to start building his business. By 1954 he had established Kassner Music on the international music publishing map with the explosive sensation of "Rock Around the Clock". Bought for a mere $250 from an ex-U.S. marine, the song was featured in the film Blackboard Jungle and went on to become the iconic rock 'n' roll number everyone knows today.
Further successes for the company ranged from Elvis Presley's recording of "I Feel So Bad" to Matt Monro's "Portrait of My Love" and by the time the sixties were in full swing, Kassner Music had signed Ray Davies, whose band, The Kinks, went on to have a string of chart hits including "You Really Got Me", "All Day and All of the Night", "Tired of Waiting for You" and "Set Me Free".

Since those early days Kassner Music has expanded to incorporate a wide range of musical styles into its repertoire, such as the island beats of The Beginning Of The End's "Funky Nassau", the soulful funk of Leon Haywood's "I Wanna Do Something Freaky To You"; Sam Brown's pop-ballad "Stop!"; Paul Young's 80's triumph "Love of the Common People", Kiss' rock anthem "Crazy Crazy Nights"; and a strong representation from the hip-hop and dance scene of the nineties and noughties, with the company providing a home for, amongst others, the catalogues of Joe Smooth, Sash!, Chicane and the Jungle Brothers.
It's no surprise then that the diversity of this catalogue has landed recent placements in ad campaigns for Porsche, Airbnb and Chelsea Football Club as well as this year's blockbuster film Rocketman, crime-thriller Killers Anonymous and the forthcoming biographical drama Le Mans '66.
Whilst this British publisher may have been the new kid on the block in 1944, it has stood the test of time and remains independent to this day. The values that underpin Kassner Music still ring true, the music comes first and above all, they care about their songwriters and the service they deliver.

Natalie Kassner, Head of Marketing, explains that for her grandfather, Edward Kassner, "music was a guiding light, something that never deserted him throughout a long and successful career".
With this in mind, Alex Kassner, Head of Legal and Business Affairs continues, "we uphold a long-term vision for the company, reflecting on its roots and looking forward to becoming part of the hits of tomorrow. It's a really exciting time for us!"
Fast forward to 2019 and the company has reignited its active roster with cuts on the latest releases by the likes of Dua Lipa, Alan Walker and Gorgon City. We're eager to see what the future holds for Kassner and urge you to discover some gems from the catalogue with a curated playlist by Music Supervisor, Iain Cooke.

Download it on DISCO here or stream on Spotify here.
For more on Kassner Music, clickhere.