---
By Holly St George
Last week the sync awards nominees were announced. As a media partner, we'll be bringing you updates and insights about the categories and nominees.
---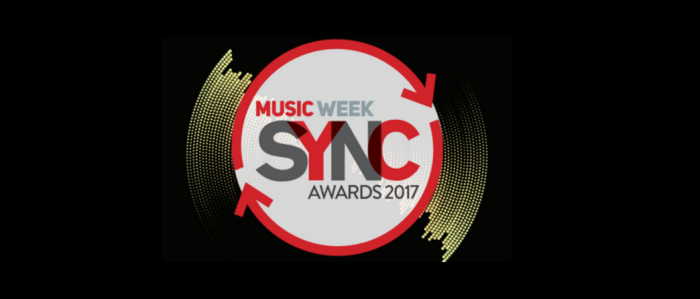 The highly anticipated Sync Awards are now in their 4th year. The importance of sync has continued to grow within the music industry over the years so it is important to celebrate the success of those who have masted this area of the industry. This year consists of over 15 categories, including some new additions.
So whats up for grab and who's nominated?
Let's look first into the individual supervisor categories. There are awards to be won for TV, Film, Video Games and Advertising. With the supervisor having to display creative innovation when it comes to placing tracks and evidence of commercial benefit for both the film and rights holder, the standard is set high. This is no easy feat and the nominees should be extremely proud of the work that has gone into the process. The credits for those in these categories are exceptional!
Within the nominees for TV we have Matt Biffa, Iain Cooke, Matt Kaleda, Andrea Madden, Danny Layton, Pete Saville, Vicki Williams and Pete Kelly who between them have supervised Made in Chelsea, The Grand Tour, Lovesick, Call the Midwife, Cold Feet and a whole host more.
Jumping straight into film, the nominees include Nick Angel, Karen Elliott, Kristen Lane, Gary Welch, Sarah Bridge, Ian Neil, Kle Savidge and Maggie Rodford whose credits include Bridget Jones Baby, Me Before You, Absolutely Fabulous, Baby Driver, We're Going on a Bear Hunt and many more.
Next on to Advertising. With so many great placements to choose from and so many supervisors at the top of their game how could you ever choose between these nominees – David Bass, Dan Neale, Lauren Wilson, Ed Bailie, Julz Baldwin, Frederic Schindler, Toby Williams and Dominic Bastyra whose body of work include Adidas Football, John Lewis, UEFA, M&S Food to name a few.
New to this year is the Music Supervisor award for Video Games. With increasing placements being made in game trailers and within games themselves it was only right that this became a category this year. Nominations include Duncan Smith, Sergio Pimentel, Janesta Boudreau and Ben Sumner & Glenn Herweijer, who's repertoire include the Elite:Dangerous Soundtrack, Final Fantasy XV, WipEout Omega Collection, Hybrid Wars, Jurassic World Evolution and more.
What else is new?
The other new categories that have been added are the awards for 'Overall TV Series Soundtrack', for the team behind the best soundtrack for an entire series of TV shows; 'Overall Film Soundtrack' and 'Best Sync – Video Game Soundtrack'. There's also awards for the 'Best Social Media / Online Partnership' and 'Best Branded Entertainment'.
Keep an eye out for our updates about the new categories and nominees, we'll be updating you as it happens. If you want to see the full lists of nominees visit their website here.