By Vicky Bennett / GMS Administrator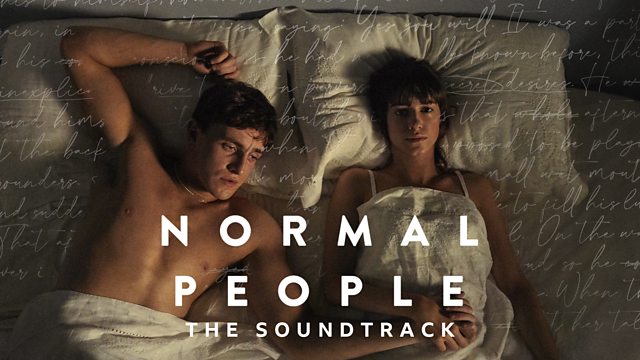 Normal People is a novel by Sally Rooney which depicts the ongoing relationship between two Irish students Marianne Sheridan and Connell Waldron as they begin university discovering themselves through new relationships and journeying on diverging paths.
This show is now becoming more critically acclaimed following its televised release on BBC Three, 26th April.
It's no secret that the music is considered as one of the best parts of the show as it only highlights the characters more, with many impressive reviews on its soundtrack, lovingly curated by music supervisors, Juliet Martin and Maggie Phillips.
We had the absolute pleasure to speak with Juliet and Maggie to understand further their work into the music behind Normal People.
Vicky: After initially reading the script, which scene did you look forward to working on the most?
Juliet: Having read the script I knew the end of ep 3 and ep6 were going to be important scenes. As it happens we closed out 6 with score and 3 with Yazoo 'Only You', but I spent a lot of time thinking about what might go in these spots from early on. Before filming I had to provide tracks for the club scenes in ep 3 (The London Grammar Hey Now Arty Remix) and in 11 (Camelphat 'Breathe') as they wanted tracks that they could rehearse to etc. I really enjoyed this as I love dance music.
Maggie: I came on this project later than normal, after it had been shoot so I didn't read any scripts. That's so rare! It was nice because I could have a genuine, unbiased response to the material while watching. In fact, right after I was hired I bought the book but enjoyed not knowing what happened so much that I decided not to read until after we had completed the season.
Vicky: Knowing this is an adaptation of a wildly acclaimed novel by author & screenwriter, Sally Rooney, how did you interpret what she and the directors wanted from a scene?
Juliet: We didn't have any contact with Sally Rooney during the process. In terms of music for each scene, it was a collaboration between Maggie, myself and directors Lenny and Hettie and the editor Nathan Nugent. When we first met and talked about the music we all agreed it was really important to capture the atmosphere and sense of place that are so strong in the book- In our initial meetings we discussed loads of music, a lot of which ended up in the series. More specifically each scene was discussed and Maggie and I would suggest tracks based on those discussions.
Maggie: Yes, we worked very closely with Lenny, Nathan and Hettie. We just tried to help each scene, enhance it, and honestly just do this romance and their performances justice!
Vicky: What inspired you to set the musical tones that you wanted to project through the two main characters, Connell Waldron and Marianne Sheridan, and were there any significant scenes in which you felt you needed to alter the tones?
Juliet: I think the music served to make people think about what they'd just seen. The track Dogwood Blossom by Fionn Regan plays in ep4 just after the rooms party in trinity she has met Connell for the first time since school and she wakes up beside Gareth her boyfriend and the music really expresses the impact seeing Connell has had for Marianne. 'Keep climbing into my head without knocking'.
In terms of altering tone – There were quite a lot of tracks that had been featured heavily in other productions, so we swapped some them out and obviously the Imogen Heap track was the subject of much discussion because of its previous usages. We knew that some people would just not be able to get past that, and so we tried so many other tracks in that spot, but ultimately Lenny felt it did so much for that scene lyrically and tonally and wanted to go with it.
Maggie: Mostly, I think we suspended the emotion of the scene, extended it and gave the audience a chance to sit in that space. There wasn't much altering of tone, or counterpoint. We didn't want to do that here. We wanted the audience to stay with Marianne and Connell, right were they were at that moment in any given scene.

Vicky: Can you tell us more about the two distinct playlists on Spotify here and here that were curated by Daisy Edgar-Jones & Paul Mescal for their characters, Marianne and Connell?
—Does this feed into the music supervision of the series, are there two different worlds at play?

Juliet: On these playlists Maggie and I went through the tracks from the show and picked tracks that we thought we would ascribe to each character. We then went off and picked 5 tracks each for each character and Paul and Daisy added some choices too. We had a great time doing this as you're not as restricted as you might be in your choices compared to the series, where it's so centred on a scene. Many of the tracks we chose were suggestion for a particular scene that didn't end up on the series. Broadly speaking I think they reflect the range of tastes that modern listeners have, with Connell's choices being a bit more mainstream than Mariannes
Maggie: This was a fun exercise. Like Juliet said, we got to share songs that we had found for the show but didn't end up in it. Every project I have some heartbreaks – songs that I wanted for the show, the story and the characters but didn't make their way in. It's not typical that we get to share those after the fact. I love putting myself inside these character's heads and think about what they would listen to – we made it pretty eclectic which I think is true to individual taste, especially kids now, with all music at their finger tips, all genres all times, everything. I was so nervous what Paul and Daisy would think after listening to our lists. They seemed to love the tracks though, what a relief!
Vicky: Throughout Normal People, there are many highs and lows for both Marianne and Connell as they experience love and loss.
— Taking this into account, did you find it more challenging to discover and place music to fit the happier scenes or the scenes filled with pain and sadness?

Juliet: I think it might be easier to select 'sad' music choices than happy ones ! – The bike scene that's in ep8 is a more uplifting scene, -and we we went through a lot of different options for that – it's a fine line into twee territory.
Maggie: Yeah, I agree, easier to pick out the sad tracks. But really a lot might feel "down" but weren't necessarily only sad – we had a lot of tracks that capture that wistfulness, that yearning – the all-encompassing, overwhelming feelings of being in love like that.
Vicky: Which scene did you enjoy watching back most after final mixing took place?

Juliet: I enjoyed watching the dance scene with London Grammar, and the scenes in the Irish school, because having gone to a country Irish school it so accurately depicts the experience (and the relief of that being well behind me!), but to be honest I felt too nervous watching it all back…
Maggie: Not to be pervy, but I actually love the sex scenes. There is something so pure, innocent and awkward about them. I think they handled them so elegantly and they feel unlike any other sex scenes I've seen before, there's just something so beautiful about them. I also love the scene on the school bus in episode one. They are both ignoring each other but you can feel that they are hyper-aware of each other, you can feel that electricity in the air.
Vicky: What was your highlight/most memorable moment of working on Normal People?

Juliet: Getting to collaborate with a group of really creative and talented people like Nathan and Lenny is a privilege and especially with such exceptional writing. I especially enjoyed working with Maggie on this – It's great to share the responsibility of the role with someone, see their commitment to the craft and to be introduced to fantastic music.
Maggie: I completely agree, the best part of this project other than working with such excellent content and talent was getting to collaborate with Juliet, Nathan and Lenny. It was a true collaboration from beginning to end, such a pleasure.
—-
Thanks again for taking the time out to speak with us!
You can listen to the full soundtrack curated by music supervisors, Maggie Phillips and Juliet Martin HERE.
As well as this, actress, Daisy Edgar-Jones curated a playlist with Juliet & Maggie when filming to capture the musical identity of the brilliant and misunderstood character, Marianne Sheridan. This can be streamed here.
You can also listen to Paul Mescal's curated playlist with Juliet & Maggie which captures the personality and emotions of the complex and layered character, Connell Waldron. This can be listened to here.
Normal People is now available to stream on BBC iPlayer by clicking HERE!