---
By The GMS Team
---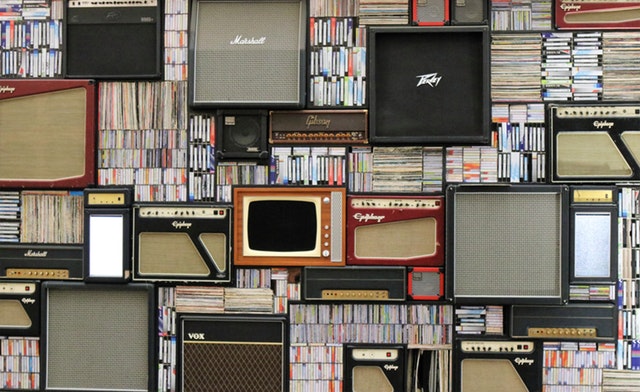 In the next instalment of our spotlight series, rather than selecting one individual to showcase, we've delved deeper into the workings of the French sync industry as a whole. Over the next few months we'll be shining a light on our friends on the continent and taking a look at the similarities and differences between the markets, so if you'd like to be involved in our future pieces do get in touch at hello@guildofmusicsupervisors.co.uk
MY MELODY founders Astrid & Rebecca met while working at an indie label in the late 90s. In 2009 they set up the company when director Lisa Azuelos suggested the pair should supervise the music for her film. Since then, they have worked on many many projects across films including two animated features Ballerina and Sahara; Mr & Mme Adelman a film by Nicolas Bedos; Le Petit Spirou which will be released this September and La Melodie which centres around children in the suburbs and their experience with classical music. MY MELODY also work in advertising and have worked on campaigns including Armani: Because It's You which featured the song Powerful by Major Lazer and work with retailer Mango every month on their commercials.Frederic Schindler, founder and director of Too Young Music, is a French-Argentinean music supervisor who has worked on over 500 commercials and several films, most notably Uncle Howard, produced by Jim Jarmusch, Emir Kusturica's latest feature On The Milky Road, and the Prada L'Homme et la Femme worldwide campaign featuring a bespoke cover by Perfume Genius of the iconic Can't Help Falling in Love.
We spoke to both these creative minds about the industry in France, here's what they had to say.
Here in the UK, the stage that a music supervisor is brought on board differs hugely. Sometimes it will be at script stage and sometimes it won't be until the very end of a project. Is this similar in France?
R: We now work with recurring clients so we usually work on script, however sometimes we are brought in last minute if/when problems arise. Most often we confirm a composer before the shooting so they can compose themes that the director can listen to while shooting. We then feed those themes back to the editor instead of using temp tracks.
F: I'm quite proud to say that with most of our clients we get involved at a very early stage of the projects. It took me many years to get there, taking the time to explain to them the basics of licensing and the music industry, building trust and making our clients understand how much more they could get from our side if we were in the loop from the beginning. Many times we get the creative idea, script or first mood film even before the director or production company has been chosen. As we offer a very personalised service, it's key for me to really understand and get to know our client in depth.
Can you tell us a little about the process and who you most regularly deal with?
R: We work almost only on perfume commercials and mostly with brands rather than agencies. We enjoy thinking about the music as early as possible. The strategy and the production of a fragrance is a very long story and it is really interesting to witness it. Our partners are the marketing teams in the brand and when there is an agency we either work on the side or in close partnership. It really depends! Sometimes the track is chosen before the film, on a mood board. Working directly with the client allows us to define the style of the music which is turn can define the style of the film. It is also sometimes a better way to negotiate fees.
Do you have a go-to selection of music sources for particular clients or do you search for the music yourselves?
R: We always do both. We brief labels, publishers and other partners and we also do our own searches elsewhere. We try to start from scratch every time.
F: We mainly search for the music ourselves, but we do obviously maintain a constant and open dialogue with all the labels and publishers. We have a four-person dedicated content team at Too Young and implement very specific weekly music sourcing processes. We crosscheck selected media, blogs, labels, curators and build our own "music library", which is categorized based on recurrent needs, into categories and updated daily. We also do regular listening sessions with labels, publishers and specific managers to have a preview of forthcoming releases. It's key for me and the team to be able to hear the latest trends in advance and know in real time which upcoming artists are relevant and most likely to break in the next months. As we work a lot with high-end fashion brands and art movies, it's essential to be really super updated. Occasionally, for very big projects, we prepare a detailed music brief and share it with the synch creative teams at labels and publishers that make sense for the project depending on the type of music we are looking for.
What's the split between UK, US & French copyrights being used in projects originating from France?
R: For existing tracks, I would say roughly 75% UK & US and 25% French. For original compositions however, this is roughly 80% French and 20% UK, US & Canadian.
What do you do in the scenario where a client wants a specific track but doesn't have the budget or it can't be cleared, so is pushing for a 'soundalike' track?
R: I think that none of us like doing this. Usually it's the client asking for a soundalike and when this is the case we have produced a few and we like to think that they are always very different and serve the film better than the track.
F: I never recommend or do soundalikes as I believe it can be negative for the client's image, generating a bad impression on the audience and being morally questionable. If the client has a specific track in mind but can't afford it or for some reason it can't be cleared, we will work with our creative team to find quality alternatives that fit the budget. We will suggest upcoming artists with just a few singles or an EP out, or more rare, small, niche or forgotten catalogue songs. There's so much exciting music around, there's no need to bring to the world pale copies of great songs!
Are there any market issues, whether this is global or specific to France, that you would like to see resolved?
R: Union fees of course. Aside from that, a one and only contract for all syncs would be great, a general conditions sheet that all labels and publishers approve. Checking through all different contracts with inexperienced clients and rights holders is very time consuming. If we could have an international license chat we would save a lot of time.F: Union fees, or the "third right in music copyright", are definitively a major issue for music supervisors and the synch industry. Recently, major labels in the US and Europe have started including a very vague article stating that licensees are fully responsible for the compensation of performers and musicians. The calculations are extremely complex and there's no centralized database of musicians who were involved in recordings. We end up delaying providing our clients a final quote and having a third cost we cannot calculate, making the whole process much longer in terms of paperwork. I totally respect musicians getting a share for the re-use of their work but there needs to be more standardised fee structures so we can anticipate costs. On another note it is also still crazy that some industry players require physical copies of contracts sent across the globe in an age where we have perfectly legal digital signature platforms…
Can you tell us about the projects that you're working on at the moment?
F: We are working on the forthcoming Valentino fragrance campaign that will be launched next year, a Volkswagen commercial, a NARS fashion film, a Spanish-British feature film featuring Geraldine & Oona Chaplin, a documentary about the FARC with an original score by Gustavo Santaolalla, and our new biggest project which is refurbishing a 500sqm factory in Barcelona that will become our new headquarter, featuring recording/editing studios, a multimedia-interactive meeting room, a garden and a pool.-