---
By The GMS Team
---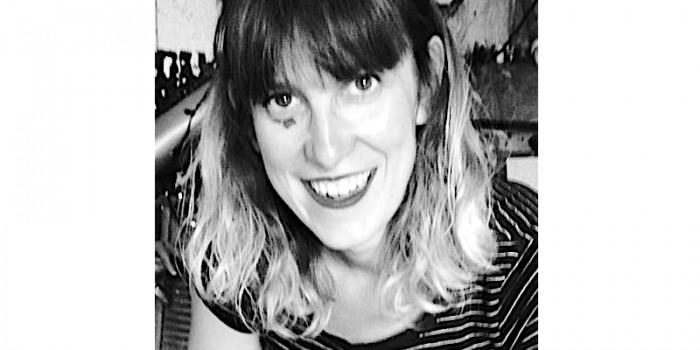 Amy Ashworth has been working in sync for several years and has an impressive number of film, TV and documentary credits to her name. We spoke to her to find out how she got into the craft and about the most exciting projects she's worked on.
So you've been working in sync for about 15 years, what was your background before moving into this area?
I did a music degree and then my first proper job was at Music Mall – a company within VPL which provided music videos for the TV industry. At the time if "World Best Pop Tunes" on CH4 for example wanted to show a music video they came to Music Mall and we cleared the rights and provided the tape – yes, a VHS tape!
How did you get into this world?
I was involved in lots of student TV at university and it got me into the idea of working in music and TV. I applied for a job at Music Mall and didn't get it but when a more entry level one came up they called me in. From there I heard of a job at EMI Music Publishing in the Film and TV department so moved there after about a year. Then in 2010 I decided to go solo as a music supervisor as I'd so enjoyed help choose and budget the music on the films I'd worked on at EMI.
What is the most interesting project you have worked on?
I've loved most of the projects I've worked on – they've all been enjoyable in different ways. I see that as one of the great privileges of being a music supervisor, that I go from project to project and never know what music might be needed. Working on The Lobster with Yorgos Lanthimos was a great experience. He's such an intelligent film maker and used beautiful music in such an interesting way. Spaceship was also a great film to work on. We used lots of East India Youth tracks and it was amazing watching the tracks work so well with the film narrative. More recently I've had to put together an 80s Power Ballad band which has been fun and also I've had to scout for an upcoming band to perform in a mainstream TV show. It's so satisfying thinking of the exposure they'll get as a result!
What is the best use of music in Film and TV that you have ever seen?
Oh so many examples. Hard to think of what's the best ever (although the use of Sea of Love by Cat Power in Juno always has the power to make me cry – whether in the film or not, it's so powerful!). More recently I absolutely loved the American Honey soundtrack. I thought it captured the feeling of being young and on a road trip so well and it was a great example of how a soundtrack can cross so many genres and still be authentic and successful. I loved how it flitted between Trap and Rihanna and Country. On TV I think the first two series of Fargo had great soundtracks. They used music from all eras that introduced you to or reminded you of brilliant stuff. That's something I hope to be able to do in this job – introduce people to music they might not have heard before that they will love.