---
This month we feature an exclusive interview with Gareth Allison, London-based Music Supervisor at BT Sport, who shares insight into his career to date and what inspired him to pursue a career in supervision.
---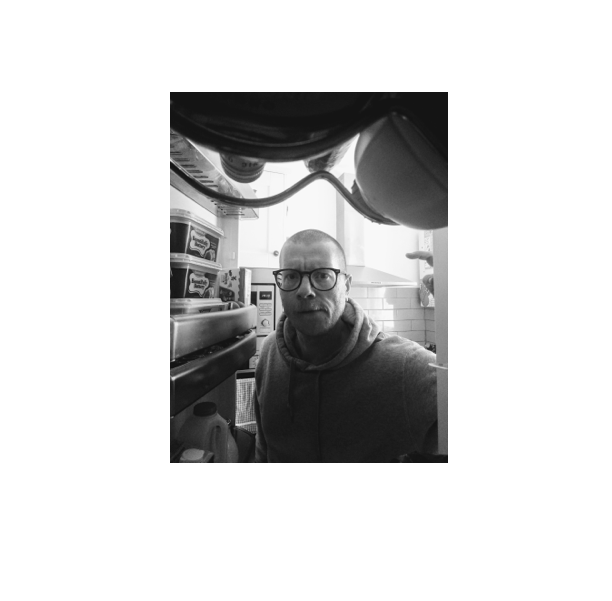 When did you first learn about music supervision and decide it was something you wanted to pursue?
I've always been influenced by the music used in games, TV and films. I used to include my favourite theme music on mixtapes which resulted in the music from ER, Magnum PI & The A-Team being alongside tracks by Radiohead, NOFX, Hundred Reasons and other alternative rock bands. All sounds quite preposterous now that I think about it.
It wasn't until I read an interview at University with Skins Music Supervisor Alex Hancock in the NME that I learnt there was a job where you picked music for TV and films and got paid for it.
From that moment I focused my studies on sync and music supervision and that led me to doing my dissertation on the history of sync, from the talkies to the present day.
As part of that dissertation a few music supervisors were gracious enough to answer a research questionnaire for me and that gave me a greater insight into what the role really entailed as well as opening a few doors to me for work experience.
What were you doing before?
Previously I've had various internships with labels, sync agencies etc. and those eventually led to my first job at a boutique electronic publisher where I was responsible for signing writers, pitching for sync and much of the administration duties. Although the business failed I learnt so much.
Immediately before starting at BT Sport I was actually working a 10pm – 7am night shift packing car parts. Obviously it wasn't something I was planning to do but I think it's important for people to know that careers aren't always linear and it took me a while to find a job that I now feel very privileged to do.
Was there a particular ad/film that inspired you to explore music supervision?
Looking back now there are so many moments which combined music with media that clearly influenced the younger version of me – Tony Hawk's Pro Skater, The OC, The Blues Brothers & Trainspotting to name a few.
One particular moment that still stands out is the come down scene in Human Traffic which used Orbital's Belfast – that track has stuck with me ever since and I guess the film opened up a whole world of Dance music to me and led to me being a headphone Junglist when I'm stuck doing admin now.
Generally I think anything that broadened my taste or that endorsed what I was already listening to, that became an inspiration.
Tell us about a project you've worked on which you're particularly proud of and why?
In 2021 I was asked to commission an artist to write and perform a song which reflected on the impact the murder of George Floyd has had on society and on sport a year after his murder.
We ended up working with the brilliant Kay Young who encapsulated everything we were hoping to say but from her own unique perspective.
Kay drew upon her own personal experience, to educate and articulate a subject many people feel far removed from.
You can view her incredible song Change HERE
and the whole It's Time To Change Film HERE
What's the biggest challenge you've faced in the job?
The biggest challenge is always trying to ensure all the stakeholders are as happy as they can be and that's especially difficult when most of our projects are such a quick, almost immediate, turnaround.
I may be working directly with one person, usually a director or a producer but in the background there's an editor, a sound mixer, heads of department, executives who can sometimes all have a say in how they want something to sound and that's difficult when they're not necessarily communicating directly with me.
We're a small team so I can guess that's an even greater issue for many Supervisors.
What's your dream project? Are there any particular directors, brands, artists or composers you'd like to work with?
One of the things I love about working in Sport is that it covers almost every emotion but I'd love to do something a little longer form, a series that develops over time and where there's more opportunity to try out different or unusual ideas, maybe something my mum might want to see too.
What's the best/your favourite use of music in a film or advertising?
I'd find it hard to choose a favourite of all time that wouldn't be a cliché but I recently watched The Figo Affair, the score by Rival Consoles is so good.
I've also just finished watching Under The Banner of Heaven which has another excellent score, all guitar based which felt especially rare at the moment. They've also used East Hastings by Godspeed You! Black Emperor which is a song I adore.
What advice would you give someone looking to become a supervisor?
Don't be shy, say hi.
Listen to as much music as possible but also try to understand where and why it came about. Listen to the radio, read interviews and generally immerse yourself.
Also, be prepared to be a tool to help fulfil your collaborators creative vision and set aside your personal tastes and judgement.

Thank you Gareth for taking the time to speak with us at GMS, we wish you all the luck in your future work!

---