---
This month we feature an exclusive interview with Toby Williams, Music Supervisor at Leland Music, who shares insights into his career to date and what inspired him to pursue a career in supervision
By Dominic Bastyra / Wake The Town
---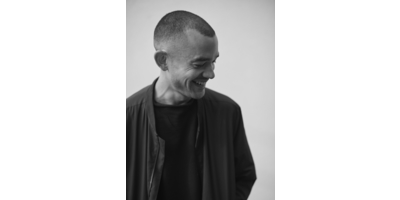 This month we feature an exclusive interview with Toby Williams, Music Supervisor at Leland Music, who shares insights into his career to date and what inspired him to pursue a career in supervision.
How long have you been working in supervision?
Nearly six years supervising. Before that I managed synchronisation for record labels.
When did you first learn about supervision and decide it was something you wanted to pursue?
I was always excited by music to picture without realising it could be a job, this until I was in close proximity from label side. Needless to say the full scope of the role and the variety of discipline wasn't apparent until I became properly involved.
Was there a particular ad/film that inspired you to explore supervision?
I can't say that there was a single piece of work that convinced me… But looking back all those repeat viewings of The Lost Highway make sense now (more than the plot anyway)… The "In The Air Tonight" use in Miami Vice pilot is a huge favourite!! Or a very different kind of cool – the museum sequence from Chris Marker's short La Jetee, I watch it weirdly often.
What's the biggest challenge you've faced in the job?
The heart of the role is empathy. Understanding themes and messaging and selecting / developing music accordingly without (too much) personal prejudice. Music is such an emotional thing that there can be a lot of inferiority / superiority when speaking about it. Navigating that dynamic to properly connect with a vision is the challenge, and a lot of the fun too.
What's your dream project? Are there any particular directors, brands, artists or composers you'd like to work with?
Having just this morning had Colin Stetson's on stage performance explained to me – Colin Stetson!
What's the best/your favourite use of music in a film or advertising?
See above, but for a few more recent highlights… There is a certain magic in twisting a piece of music to convey something entirely new and surprising. In this way American Honey was a triumph – re-aligning tough southern states hip hop to feel almost tender. See also the Calambache episode of Narcos in which Wagner Moura performs the Enrique Santos Discépolo song to terrifying effect (just don't mention it's actually Argentinian). In advertising – Enya "Only Time" / Volvo was perfect.
What advice would you give to those looking to become supervisors?
Supervisor Spotlight: Toby WilliamsNurture your relationships! It's a relatively small industry and you're only as good as the labels, publishers, managers and performers you collaborate with.