---
Recommended Guidelines
By The GMS Team
---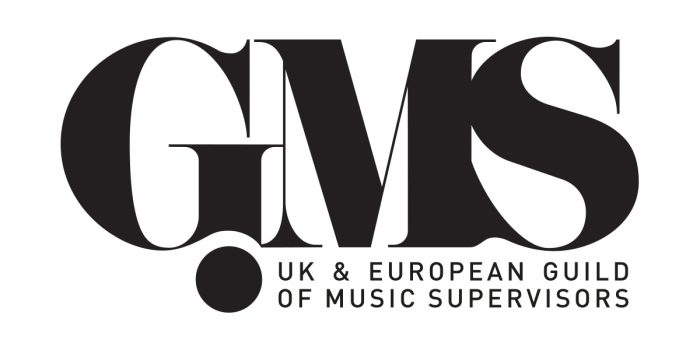 The Guild of Music Supervisors was created to help establish a stronger community within the sync and supervision industries. One of our key goals is to raise the awareness and understanding of the craft of music supervision and in turn, raise quality standards. Higher quality of work and better conduct will benefit the community as a whole, leading to increased respect and understanding of the importance of the role.
This Code of Practice offers our guidelines.

If you believe any of these points may be an issue please contact info@guildofmusicsupervisors.co.uk and add 'Code of Practice' in the subject line.
INTEGRITY
Do
– Act with integrity at all times.
– Work to develop trust with suppliers.
– Keep your clients reasonably informed of the progress of negotiations.
– Act in your client's best interests and always disclose any conflict of interest (or potential conflict of interest).
– Always ensure your clients understand the basics of the music licensing process so that expectations regarding timing, budget and copyright are realistically managed.
– Endeavour to ensure that suppliers are paid fair fees.
Don't
– Breach confidentiality of clients or suppliers.
– Abuse your position of power for financial, professional or personal gain (see above re: fair fees).
– Take a commission from both the licensor and licensee on any licence negotiation or try and make any kind of secret profit.
– Hijack a negotiation from another music supervisor once negotiations have been initiated without precise and official (written) permission from the client to do so.
INDEPENDENCE
Do
– Work in the best interests of your client.
– Choose music based totally on its merits.
Don't
– Provide music based on personal affiliations or a commercial investment in a specific catalogue, without complete transparency.
TRANSPARENCY
Do
– Practice first party direct licensing and invoicing. This is between the actual licensee (either the Brand or the Agency or Production company) and the Rights Holder (RH).
– Recognise that RH have the right to insist that the licensee is either the Brand or the agency/production company and refuse to accept your signature as the licensing party. If you sign on behalf of your client, ensure that the RH acknowledges that you are acting as an agent for a disclosed principal and the rights holder has approved the final draft of the license.
– Ensure that the signature on the license is directly from the licensee/client (see above) as this will affect the statutory rights of the license and could put you and your PI at risk.
NEGOTIATING
Do
– Declare from the initiation of an enquiry with a RH, if you have genuine or direct relationships with one of their signed artists, writers or composers or any personal financial interest and disclose any conflict of interest or potential conflict. This way you can work transparently to help achieve a successful outcome.
– Negotiate fair fees to the best of your knowledge and ability, from both a client and RH point of view.
– Work with your client from start to final execution of the licence and beyond and to oversee and facilitate the payment process.
– If you realise you have made a mistake inform your client and take appropriate steps to put things right.
– Do provide the RH with all the details (e.g. PO's) they need to get paid. Make sure it's clear whether fees are inclusive or exclusive of VAT.
Don't
– Approach the artist before getting authorisation from the Rights Holder. It is not fair to the RH and it can compromise their relationship with the artist.
– Promise full clearance on a copyrighted song before having full approval from all RH involved.
– Abuse your position of influence for disproportionate financial, professional or personal gain.
– Leave the client to sign off the negotiation, paperwork and invoicing. It is the role of a Music Supervisor to oversee and facilitate the process from start to completion.
– Ask the RH to do your research but it is acceptable to ask them for suggestions – they know their catalogue better than you.
AUTHORITY
Do
– Confirm up front with your client that you are responsible for the licensing of a track on their behalf and get your client's authority in writing.
– Explain to your client at the start that changing the terms at the last minute may undermine yours and their credibility on future negotiations with the particular RH.
– Understand that if terms are agreed and then a demand is made to renegotiate at the last minute, the RH's may feel their credibility will be compromised with their artists.
Don't
– Purport to be acting on anyone's authority unless you have that authority in writing.
– Commit your client financially or in any other way without their written approval.
– Open negotiations with RH knowing that you don't have the final authority to agree terms and conditions on behalf of the client without total transparency.
FEEDBACK AND COMMUNICATION
Do
– Take control of a project and advise clients where necessary that the budget is insufficient. It will save time in the long run.
– Talk honestly and be realistic about budgets. RH may be able to suggest other ways to make it work.
– Respect that RH are answerable to their artists/writers.
– Keep suppliers in the loop on the status of an enquiry.
Don't
– Assume that a song is always available for a re-record or interpretation – there may be clauses that preclude or define the conditions.
– Take on a project if you do not have the capacity to see it through to the best of your ability in a timely fashion.
– Walk away from a closed enquiry without advising all parties involved.
The UK & European Guild of Music Supervisors Ltd.
Registered office at 2nd Floor, Exchange Building, 16 St. Cuthberts Street, Bedford, England, MK40 3JG
Email: info@guildofmusicsupervisors.co.uk