---
By The GMS Team
---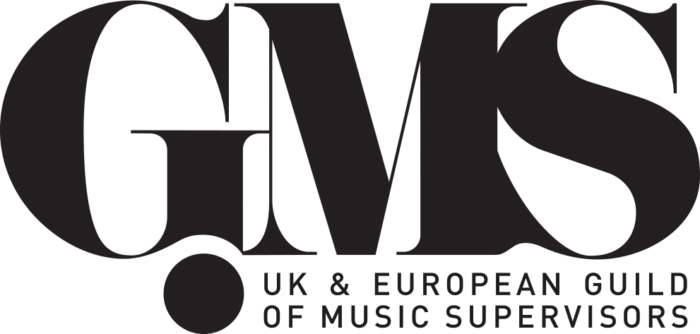 ---
Since we announced our new Advisory Board Members in last months newsletter, we spoke with them to gain further insight into what they hope to achieve at GMS whilst they're on the board.
Our newest members are:
Carmen Montanez-Callan
Claire Freeman
Catherine Grieves
Danny Layton
Ciara Elwis
Clare Everson
Our returning members for another term are:
Karen Elliott
Ian Neil
Ed Bailie
Gary Welch
Dominic Bastrya
Sarah Bridge
Dan Neale
We are delighted to have these excellent members representing us for the next term and actively involved in supporting the work of the Guild and creating awareness of the music supervision community in both the UK and Europe.
You can read each members full bio at our ABOUT section on the website.
---
We asked each member: 'What are your particular areas of interest and goals that you would like to see achieved during the next 2 years whilst you are on the GMS Advisory Board?'
Claire Freeman, Independent:
I have worked as a Music Supervisor for Film & TV for many years, and hope that my wealth of experience and contacts will be helpful for the GMS going forward.
In terms of goals/interests, I am keen to focus on working with the USA unions particularly with a view to creating fairer fees for lower budget projects.
I would also like to discuss with licensors a way of improving licensing agreements, with the aim of including keywording in the first instance to save so much back and forth in post.
I think this would save time on both sides, for supervisors & the rights holders legal teams.
Clare Everson, Twenty Below Music:
I look forward to joining the Advisory Board to listen to current members' feedback, continue to develop inspiring and supportive initiatives, as well as share ideas for developing the scope and impact of the GMS. In particular, I hope to work together to diversify the opportunities and routes for career access, including increasing visibility of our sector to a wider talent pool. I hope we can take action to tackle the current diversity gap in our sector and work towards a more representative and inclusive industry.
Carmen Montanez-Callan, Independent:
My particular areas of interest within GMS are Diversity, Inclusion and Education. I'm excited to be part of a committee of people dedicated to making real and much-needed change to D&I within our industry. There is much work to be done and we all need to take action. In Education, Music Supervisors must adapt continuously to an ever-evolving media landscape and I look forward to being able to contribute to this area of GMS's work and help increase the output of Education resources.
Catherine Grieves, Faber Music:
My particular area of interest and experience is in supervision for television and streaming services. As an area that has rapidly grown in recent years, and sees continuous change and development in requirements from producers and rights owners, the Guild can play a vital part in advising and educating on both sides, in a way that lets both industries thrive. I'd like to help encourage these conversations.
Ciara Elwis, Air-Edel:
Over the next two years, I'm hoping to help improve education about our section of the industry so as to attract talent from all backgrounds to this wonderful career path.
Danny Layton, Independent
Having managed music departments for some of the world's largest independent production & distribution companies, I hope I can offer valuable insights & a useful perspective. As the challenges around music rights in the fast-developing media landscape continue to evolve, I am particularly interested in finding the right balance between supporting the commercial & creative ambitions of content makers & platforms, whilst ensuring music and its creators are properly valued.
---
Ed Bailie, Leland Music:
Particularly with the GMS Unions Committee, I aim to seek clarity on the ever-evolving workings of our industry's key trade unions (i.e. Musicians Union in the UK, AFM & SAG-AFTRA in the US) and share that information among the membership. The Unions Committee's goal is to educate the supervision community on union processes, rates, and watch-outs, to help our network of supervisors navigate the complicated world of unions. Over the next GMS term, we plan to run more panels (such as our 2020 stream with AFM / SAG-AFTRA and upcoming 2021 stream with the MU) and share detailed union reference documents with the membership via our web portal. It's a big task but we have a brilliant team collaborating on it.
Ian Neil, Independent:
I am interested in all areas the Guild cover and look forward to helping and seeing supervisors new and old navigate the complexities of the role. I have been involved in Union issues and also some of the general workshops of which these are of particular interest, but I am happy to offer my skills wherever the Guild feel I can be of help. The Guild has ensured the world of music supervision has become a close-knit community and I hope it continues to provide the great service it has done to date.
Karen Elliott, Warner Bros.:
I have a general belief that we are stronger together and believe that the GMS clearly enhances this. Education is important to me sharing successes and failures so we can all learn from them. Unions are also an area of interest to me and it would be great to think that by the end of the next 2 years we will have been involved in simplifying this minefield
Dan Neale, Native Music Soho:
It's a real privilege to be able to continue working with the Guild and the rest of the board, and in the next two years I hope we can make film makers and agencies more aware of what it stands for. The Guild's role in helping establish best practise within our craft continues to be exceptionally important, and the work that has been done so far to help educate new supervisors is an example of how effective the Guild can be. My personal short term goal is to continue working with the Unions committee to produce a concise, focused and up to date reference for Union fees – which is a great example of how sharing knowledge within the Guild, and with our rights holder partners, can improve our collective understanding.
Gary Welch, Independent:
I feel honoured to move into a second term on the Advisory Board. Continuing work on the Unions committee as well as expanding on the events offered to the community. First up is a series of Meet The Platforms to bring closer together film/TV and music industry people and create a better understanding of the evolving film and TV market. It is more important now than ever to bring our community together as much as possible and work positively to ensure it is inclusive, transparent, diverse and engaging.
Sarah Bridge, Independent:
I am really pleased to see the ongoing sense of community that the Guild has brought to the music supervision and synch industry.
I am keen to see an increase in masterclasses and looking forward to seeing clarity on some of the key issues we have been discussing to date.
Dominic Bastyra, Wake The Town:
I am extremely excited to continue my work with UK & European Guild of Music Supervisors. I aim to help champion the vision that the Guild was set up for, and personally, I am looking to concentrate on the educational aspects of the Guilds work.
---
We look forward to developing and achieving these goals for The UK & European Guild of Music Supervisors and hope you enjoy being alongside us for this journey.