---
By The GMS Team
Find out how the Netflix Original Series got it's score
---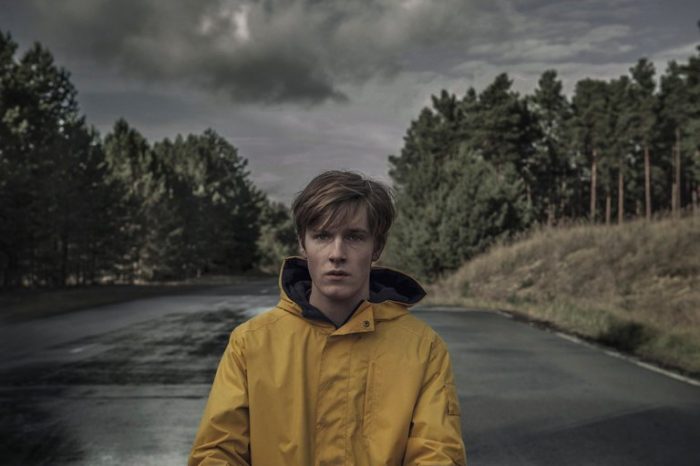 This month marks the start of a new segment we'll be running; Composer Corner. We'll be taking a look at the work of the talented individuals who create the unique and brilliant scores to the latest releases.
To kick things off we spoke to Ben Frost, whose most recent project is Dark. The German language series is a Netflix Original. It was released at the beginning of December and is centred around the disappearance of two young children and the mystery that surrounds them and their intertwined families.
Ben, what drew you towards working on Dark?

When directors Bo and Jantje first explained it to me I was, probably like everyone, a little overwhelmed by the scope and complexity of the story, and so the challenge of pulling all of these threads together felt like a mountain. But I could hear straight away what I wanted it to be, which is always a good indicator for me – if I can already hear it.
Your work covers a diverse range of art forms from your solo album works to working with choreographers such as Wayne McGregor to scoring TV dramas such as Fortitude and Dark, do you feel that each project contains the Ben Frost DNA and have influenced one another?
It's certainly coming to a point where I can start to zoom out and see patterns emerging in my work. I think there is a kind of angular severity and bravery that I'm pulled to in other people's work and which I aim at in what I do – things that deal in stark contrasts and collision, where questions can remain questions, where silence carries weight, and violence can be beautiful.
What do you draw inspiration from? The picture itself, sounds that you hear in everyday life?
In an alternate universe I think there is a version of me that is a Scientist. My reading habits certainly reflect that fascination. When I started writing for Dark I was thinking a lot about recent discoveries in epigenetic research and the idea of 'inherited trauma' and how that ties very strongly to Dark. All of these smeared gliding shapes that permeate the score are perhaps an attempt at that sonifying that idea. The music kind of meditates on memory and shadows of shadows.
At what point did you become involved in the project?
I don't work to picture, I think it is unhelpful. For me the role of the composer is a production role, not a post-production role, and I want that dialogue to start as early as possible. I want to interpret the idea. All of the music for Dark was written in isolation from the edit, riffing off treatments, and mood boards and scripts, and of course lengthy conversations with Bo and Jantje. I knew I wanted the score to push back against the story, and create a kind of uncomfortable dialogue.
How do you interpret what a director wants from a scene?
Pretty early on Bo had a huge pool of tempscore to pull from and drop into his edits. I think that was helpful to him in pulling everything together. I could quickly see him and the editors gravitating towards certain things more than others. Some things fit perfectly and exactly as I had imagined, other things didn't work at all and some things worked in ways I never could have predicted. I deliberately gave everything ridiculously obtuse track titles, so they wouldn't colour Bo's process, for example there was never 'Jonas' theme, it's more like, 'Body07′, or 'Timelapse'. It's really important to set up that kind of intention void, that way something I'd written with a particular character or event in mind sometimes ended up in a context I would never have chosen, which is an interesting surprise. From there it's just about honing in because the divergence in understanding is already pretty minimal as we are already speaking the same language. I'd like to think that over the years I've become better at listening and interpreting what people hear in my music and what they are looking for. My music editor Lewis really deserves a lot of credit for mediating that space too, fusing the will of the music into the needs of the film. I think sometimes the worst person to deal with an issue in the music is the person who wrote it.
Where did you record the score and can you tell us a little about the process?
I recorded in Poland with the Kraków Sinfonietta who I have worked with previously on a piece I based on Tarkovsky's Solaris. From day one I knew I wanted them for Dark as they have such a unique and beautiful sound. The ensemble was not big because I wanted to avoid a big rich orchestral sound, but instead go for something more tactile, where you could hear the breath of individual players. We close mic'd everything too. I mostly wrote everything out in a very simple way, as I already have a healthy dialogue with those players and I know what they are capable of so it was a process of working through it and experimenting in the studio. Saying for example "Ok, this thing here that you just played, lets now play the whole thing again, half the speed, down an octave, and put your bows down and play it with your fingernails". That kind of approach works really well for me because I can easily wrangle it in the digital realm and build new music. And as none of those pieces are committed to a particular image, they become this kind of specialised palette that Lewis and I can paint into scenes as they come through. With it being episodic the variations become more important. I avoid repeating myself, but also avoid starting from scratch so I can also back pollinate early scenes with renditions of things that may really only come into play in the final eps.
You can watch Dark on Netflix now. Are you a composer or working in music in media? Find out how you can join our professional community here