The UK & European Guild of Music Supervisors Launches
---
Guild of Music Supervisors UK & European Chapter launches at Metropolis Studios, London
By Emma Francis / UK & European Guild of Music Supervisors
---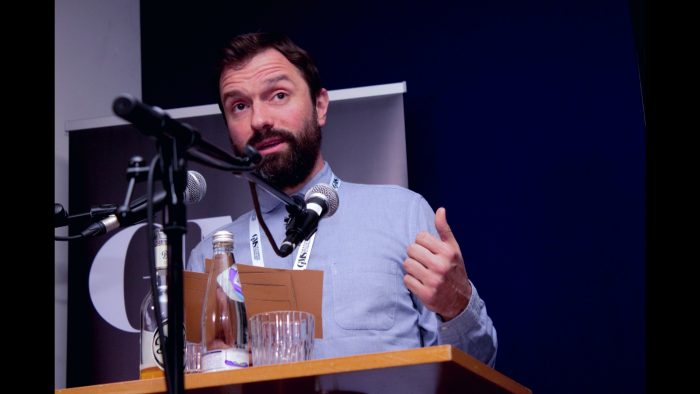 Last night, 6th April 2017, marked the start of the new UK & European chapter of the Guild of Music Supervisors.
In case you missed it, the UK & European Guild of Music Supervisors is a non-profit organisation dedicated to raising awareness and understanding of the role of a music supervisor within the entertainment industries.
A packed-out Metropolis studio was flooded with the biggest names in the music supervision world, media experts and music industry legends all eager to know more about this new, mysterious organisation. It was filled with talks about the plans of the Guild and excited whispers about the potential they can bring to the industry.
The Guild's President, Iain Cooke, took to the stage to start the proceedings welcomed by a roaring cheer, showing just how popular and respected he is and how pleased they were for him to be an active frontman for the organisation's goals. For someone who spends most of his time working behind the scenes, Iain gave a charismatic and eloquent speech about the new Guild, why they were formed and most importantly, what they were going to achieve. He reiterated the importance of inclusion to the Guild, assuring everyone that if they weren't involved already they could most certainly get involved now. It was also stated that education was a high-priority and that the organisation will strive to aid those starting out in the profession as well as sharing knowledge amongst seasoned pros to help promote best practice across the industry as a whole. The speech ended with an impressive list of thanks, the board members, the sponsors and everyone else who had made the event and launch possible to the scale that it was.
Ayla Owen, the Guild's co-chair was welcomed to the podium by the guests. She echoed Iain's statements about the Guild's passion for education by telling a wonderful story about the Board's own Maggie Rodford, Managing Director at Air-Edel. Ayla reminisced about a time when she was just making her way into the supervision world and was seeking a mentor. She approached Maggie for a meeting, who agreed to give her valuable time and knowledge to a budding music supervisor. One day, the next generation of professional supervisors will emerge and the Guild wants to make sure they're raised into the profession as best possible.
"This professional guidance should be available to all that seek it, and this will be one of the key resources that the Guild of Music Supervisors will provide for its members, particularly for its associate members who are just getting started in the business." Ayla Owen, Co-chair.
The UK & European Guild looks forward to what the future holds for supervision and is grateful for all the support it's received from sponsors, trade organisations and media & music industry professionals. To join us please click here.
Guild of Music Supervisors launches UK & European Chapter
---
By Iain Cooke / UK & European Guild of Music Supervisors
The UK & European Guild of Music Supervisors is a non-profit organisation dedicated to raising awareness and understanding of the role of a music supervisor.
---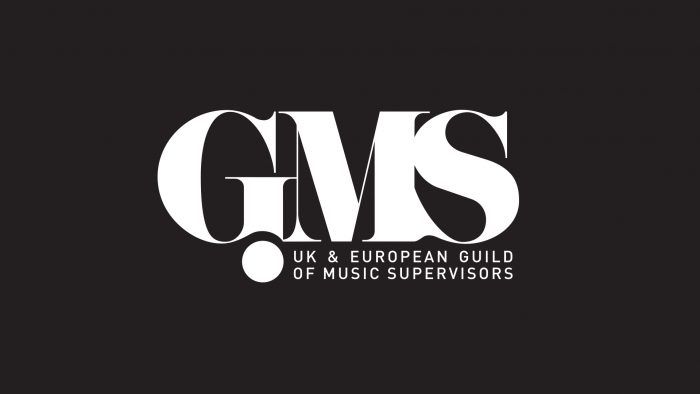 So, what is a music supervisor you ask?
A music supervisor is employed to manage various music-related aspects of projects which can include collaborating with other creatives on the production team, work closely with composers and other musicians, negotiating and securing all legal rights of the music used and much more.
And why has the Guild been formed?
The UK & European Guild hopes to build on the success of the North American Chapter. Our main goal is to promote the craft of music supervision by educating the entertainment industries of the value that music brings to projects, outlining and championing best practice and showing our support for the protection of music copyright.
What will we be doing?
We will act as a resource for both up and coming and fully established professionals in the supervision world, as well as the wider relating industries. There will be masterclasses, seminars, interviews and networking opportunities available to all members that join.
We're proud to have a strong and passionate group of board members leading the way, who are some of the most experienced supervisors in the industry.
Our Senior Board members consist of Iain Cooke (Amy, The Night Manager); Abi Leland (Leland Music); Ayla Owen (Head of Music at BBH); Duncan Smith (Senior Music Supervisor at Sony Interactive Entertainment); Jacquie Perryman (Founder of Periscope Music & Media); Rupert Hollier (Music Supervisor and Head of Creative at Metropolis Music Group) and Jon Skinner (CEO Music Gateway).
On our Advisory Board are Ian Neil (Free Fire, Snatch); Nick Angel (Love Actually, Bridget Jones Diary); Matt Biffa (Harry Potter & The Goblet of Fire, Paddington); Sarah Bridge (Guerilla, Theory of Everything); Dan Neale (Native Music); Dominic Bastyra (Wake the Town); Ed Baillie (Leland Music); Kate Young (Soho Music Group); Ruth Simmons (Soundlounge); Matt Kaleda (Felt Music); Maggie Rodford (Darkest Hour, Denial) and Karen Elliott (Fantastic Beasts and Where to Find Them, Wonder Woman).
"We feel there is a genuine need for a Guild to provide a united voice and sense of community amongst music supervisors, both for people working in the industry, and also as a place for future generations to feel inspired, connect with and develop professional relationships with supervisors at the top of their game who can help mentor them on their career path. The impact of music is universal and our ambition is for the Guild to be a place to share ideas, best practice and topical issues which concern the industry at large and a resource for all throughout the creative industries." Iain Cooke, President UK & European Guild of Music Supervisors.
To find out about becoming a member of the community, please visit our website or get in touch with us at info@guildofmusicsupervisors.co.uk