---
By Ella Joy
A big thank you to our launch night sponsors Bondi Beer
---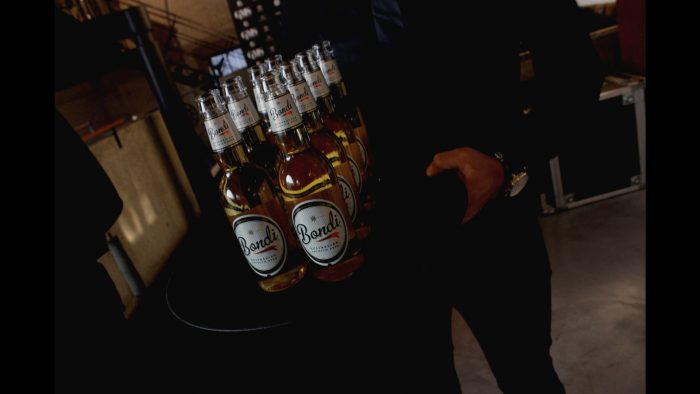 Bondi, a name synonymous with sunshine and beaches. Sadly we can't jet off to the Australian coast when things get chilly but you can bring the taste of the sun to your front room here in Europe with Bondi Beer. Being a non-profit company, it's important that we get support from like-minded companies and brands. So when we were introduced to Bondi we were over the moon they came on board to help us launch our Guild, so we wanted to share their story and say thanks.
Metropolis Studios in London was packed with some of the key figureheads in the music supervision world, alongside media experts and music industry legends, who were all very well acquainted with the fabulous taste of Bondi Beers. The history behind the name of the company became obvious throughout the evening, with it's Aboriginal roots; 'the noise of water breaking over rocks' setting a perfect atmosphere for relaxed chats and celebrations for the launch of the Guild. We had wonderful talks from President Iain Cooke and co-chair Ayla Owen, who were greeted with a rumble of applause from our guests, which was followed by a beautiful evening of celebrations and excitement for the future.

Thank you for being a part of such a special journey, Bondi Beer, and everyone who attended the event to made it the night that it was.
To join us on the rest of our adventure, please click here.