---
By The GMS Team
Karen Elliott on working with Martin McDonagh
---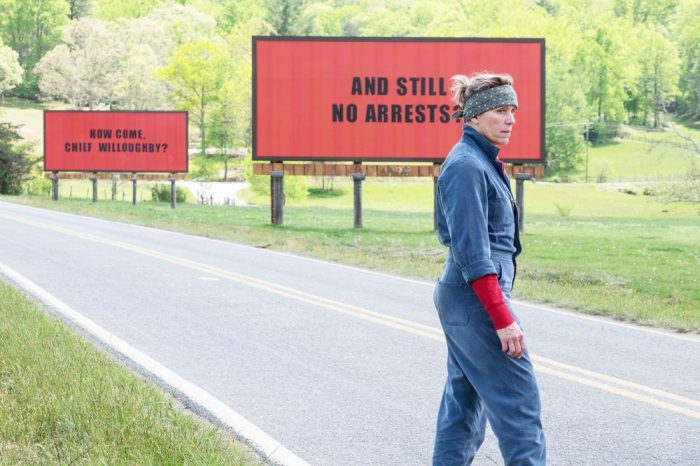 Three Billboards Outside Ebbing Missouri is one of the most talked about films of the moment. It has received a vast array of awards and nominations including Golden Globes for Best Motion Picture – Drama, Best Actress – Drama, Best Supporting Actor and Best Screenplay; 9 nominations at the BAFTAs and another 9 at the Oscars.
We had a sneaky suspicion it was one-to-watch, so we spoke to music supervisor Karen Elliott about her work on the dark comic drama.

"I had worked with Martin McDonagh once before on 'In Bruges' and was delighted to be asked to work again on Three Billboards, especially after reading the script which was amazing. As you'd expect from Martin, it was very dark and emotional but also very funny in places. Martin has a very eclectic taste in music and is extremely knowledgeable about all sorts of musical genres. I knew he didn't want to go down the obviously blue-grass or jazz route. Martin had some compositions in mind but it was challenging to find tracks and artists that provided the emotion he was looking for against some rather harrowing moments in the film. Martin was adamant that when we saw Dixon listening to music on his walkman, it had to be something that no-one would ever think he would listen to (he's not the nicest of characters!). He really wanted "Chiquitita" by Abba, nothing else would do so the challenge here was to convince Abba to give us the rights to the track for next to nothing. Three Billboards is a superb film and one that reminds me why I continue to do what I do, it was a joy to work on."
To connect with supervisors like Karen, become a member of our community now.