---
By Ella Joy / The UK & European Guild of Music Supervisors
An insight into the supervisor's work on the hugely successful film
---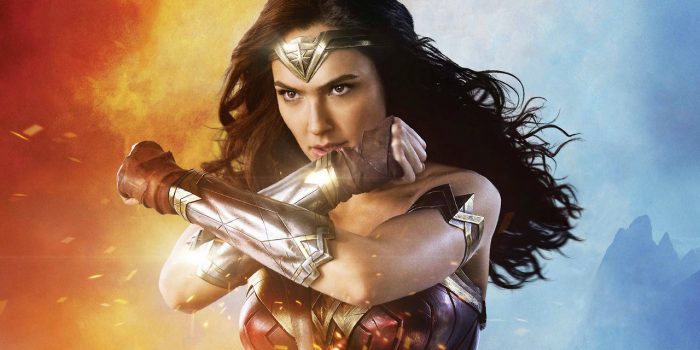 We caught up with Karen Elliot – one of our board members as she has recently been involved in a very exciting release. Karen has been a supervisor for many successful films in the past, from The Hobbit Trilogy to The Inbetweeners, Fantastic Beasts and Where to Find Them, and most recently; Wonder Woman, starring Gal Gadot. Wonder Woman has been a much anticipated movie and a huge success so far, overtaking movies such as The Mummy, King Arthur and Alien:Covenant on the Box Office list, with talks of it overtaking the success of Man of Steel.

After the excitement of the new release, we had a chat with her to get an insight into what her role involved and her experiences on the film.
When and how did you get involved with Wonder Woman as music supervisor?
I was invited to join the film by Warner Bros whilst they were still at script stage. That was mostly because there were a number of on-camera music spots which needed to be sorted out before a frame was shot.
What did your role involve and what were some of the processes?
It is always fairly involved when you deal with on camera music – my responsibilities included meeting with the Director & Producers and supplying choices of music as suggestions or featured musical extras. I was also responsible for researching the copyright status of the chosen music and then approaching the relevant rights owners for the approval to use the copyright. I negotiated licence fees with rights holders and spent time liaising with on set sound to ensure the correct format is supplied for on set playback. I spoke with the 2nd assistant director & choreographer regarding suitable on set musicians, dancers or actors and would also ascertain on camera music requirements and co-ordinate & budget pre-record sessions for on set playback. My job also involved dealing with the art department – managing the supply of any sheet music or instruments that may be needed on set.
How closely did you work with composer Rupert Gregson-Williams?
I worked with Rupert from a co-ordination point of view. I planned and organised the booking of studio space, schedules for recording, and liaised with the musicians contractor to make sure that everything was on track and running smoothly – I tried to remove as much of the workload as I could from Rupert, to leave him time to actually compose.
Where was the score recorded and mastered?
The score was recorded at Air Lyndhurst, and mixed at Remote Control Productions in LA.
What else are you working on?
I'm busy with a few projects at the moment. I'm working on Victoria & Abdul; a UK drama, along with a remake of On Chesil Beach, which is an adaptation of the original book by Ian McEwan. I'm also working on Country Music and Stan & Ollie; a comedy set to release in 2018.
What was the highlight of the project?
My highlight would have to be attending the orchestral recording and having a happy director, happy filmmakers and a happy composer!
If you want to keep up to date with more news and insights with the music supervision industry, we would love to have you on board as a member. Find more info here